Little Mix: 12 Reasons They Deserve A 'Salute' For Being Amazing In 2013
20 December 2013, 14:38 | Updated: 27 March 2017, 16:31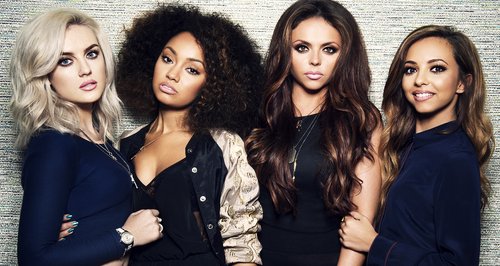 Look back at the 'Move' four-piece's incredible year in music, with everything from team-ups to new looks.
From returning with their new album 'Salute' to winning awards, walking red carpets and teaming up with their musical idols, it's been quite the year for Little Mix.
Relive 12 of their best moments from the past year and look ahead to what's next for Perrie, Jade, Leigh-Anne and Jesy!
1. What a way to kick off the year... with the girls unveiling their 'Change Your Life' video to give all their Mixers a positive start to 2013!
[[ This video has been removed ]]
2. And you HAVE to believe that teaming up with the legendary Missy Elliott for 'How Ya Doin?' must be the girls' highlight of the year!
[[ This video has been removed ]]
3. Although getting into the top five in America with their album 'DNA' isn't too shabby either, eh girls?
4. Plus Mixers everywhere rejoiced when the girls returned with the dance-floor anthem 'Move' as their new single!
[[ This video has been removed ]]
5. It was a big year for Little Mix's Perrie... she got engaged to 1D hunk Zayn Malik!
6. The girls even picked up Best Export at the Cosmopolitan Awards 2013... proving they have well and truly 'made it' as a global act.
7. 2013 saw a lot of huge album releases... but Little Mix made sure to make their mark with the pop hit-filled 'Salute'.
8. There's a simple reason we can't stop hitting repeat on the girls' Jingle Bell Ball performance videos... they're frigging amazing!
9. Oh... and did we mention Little Mix announced a NEW tour this year! Looks like 2014 will be just as big for them as 2013!
10. We even got Perrie chatting about her wedding plans to 1D's Zayn... what's in store for the betrothed couple next year?
11. What a way to finish off 2013... with their new video 'Little Me' in tribute to the LEGION of #Mixers out there!
[[ This video has been removed ]]
12. Plus the girls will have a great start to next year... joining Demi Lovato's 'Neon Lights' tour in the US!