Little Mix Fans: 12 Ways You Know You're A True #Mixer
10 January 2015, 14:21 | Updated: 27 March 2017, 16:31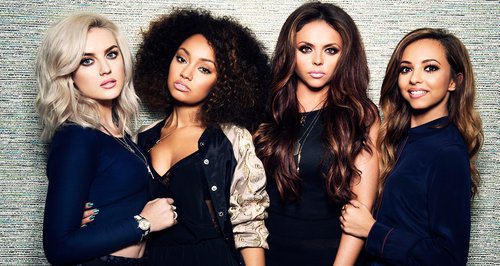 Do you consider yourself the biggest fan of the girls and think the #Mixers should win #BestFans2015?
Do you have every single bit of merchandise from the girls? Did you picture their worldwide success as soon as they hit the stage and auditioned for The X Factor?
Sounds like you could be one of their biggest fans and a proud member of the #Mixers. We've rounded up just some of the reasons why that might be true.
1. You were there from the beginning…
2. When people get their Little Mix facts wrong you are all like:

3. Your school notebook looks a little like this:

4. You and your friends are always pulling faces too:

5. When a Little Mix song comes on when you're waiting for the film to start, this always happens:

6.You were there for this moment:

7. And you've watched this video about 12,000 times (mainly so you could recreate the epic dance moves, of course)...
[[ This video has been removed ]]
Little Mix - Move on MUZU.TV.
8. On Xmas morning when you got the new Little Mix calendar, you were all like:

9. You adore #Zerrie so much it hurts, and you're patiently waiting on that wedding invitation.

11. Plus, the new popstar romance between Jesy and Jake Roche from Rixton has just added to your daily feels:
11. You always knew America would fall in love with the girls:

12. You can't help yourself but salute any fellow Mixer you meet, and then you both watch this video 100 times and start sassily hair flipping all over the place.
Sound like you? Well, now get over to Twitter to cast your vote for Little Mix using the hashtag #LittleMixBestFans!