Jade Thirlwall Defends Herself Against Troll Who Accuses Her Of Being Embarrassed Of Her Race
29 June 2018, 11:22 | Updated: 29 June 2018, 11:58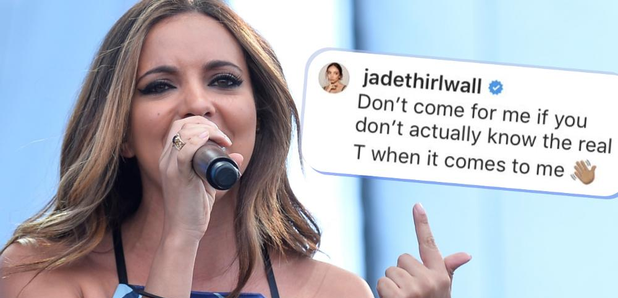 Little Mix's Jade Thirlwall was forced to defend herself, after a so-called fan slammed her on her own photo.
Is there anything Little Mix can't do? They were the first band to win 'The X Factor'. They've won a BRIT Award. They've worked with the likes of Cheat Codes, Missy Elliott and Sean Paul. And they're only in their mid-20s.
Yet some people still aren't happy, and have to get their kicks trolling online.
> Little Mix's Jade Thirlwall Hit Back At Fan Who 'Criticised Her Stage Outfit' On Instagram
Jade Thirlwall posted a stunning snap of herself to Instagram; sharing it with her 4.5m followers. She captioned the black and white portrait as "Yemeni + Egyptian + English", highlighting her mixed ancestry.
It was at this point that one of her "fans" (and we use the term "fan" loosely) commented on the picture, saying "White girls be like 5% black in their bio unless it actually comes to speaking on racism and that's the real tea".
Jade then responded to the claim made by 'patricaegan', saying "excuse me? I've never hidden that I'm mixed race?
"And I speak about the racism I've experienced in my book?" continued the 'Power' singer. "Don't come for me if you don't actually know the real T when it comes to me."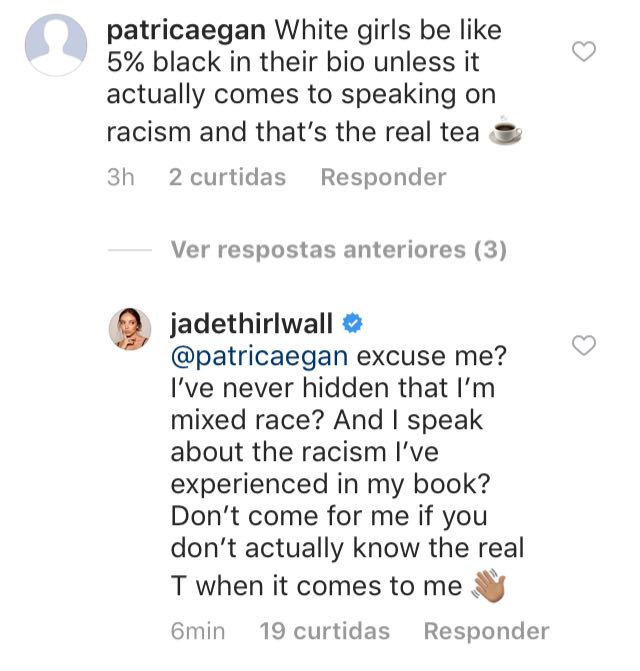 Pic: Instagram
> Grab Our App Now For All The Latest On Your Little Mix Gals!
Now, 'patricaegan', if you could sashay away, that'd be great.