Little Mix Reveal Their Favourite Assets After Learning To Love Their Bodies
26 July 2018, 16:14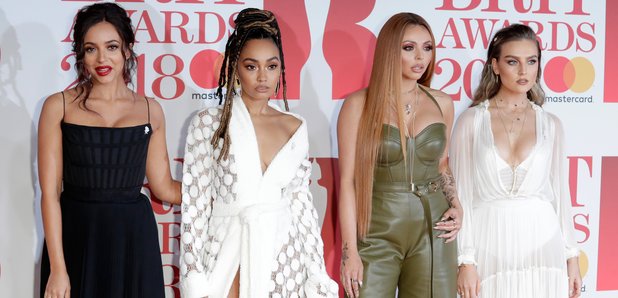 Perrie, Jesy, Jade & Leigh-Anne reveal how they got over their insecurities.
It's not easy being a girl growing up in the age of Instagram models and no contestant on Love Island being barely higher than a size 6 to aspire to, but the Little Mix ladies have shared how they learnt to love their insecurities
Jade Thirlwall's Disneyland Paris Holiday Is Already An Iconic Moment In Little Mix History
Jesy Nelson revealed to Glamour, "Not to be big-headed but we are all at a stage where we really do enjoy ourselves at the moment. A couple of years ago, I would have said we were all quite insecure and felt like we hated certain things about our faces and our body and now we have just learnt to accept them and genuinely things I hated, I now love.
"I like my boobs and... I just like everything at the moment, I'm really enjoying myself! You need to embrace it! I don't care about having a fake bum; I'm just happy with my nice, normal, jiggly bum."
Leigh-Anne revealed that her favourite assets are her little bum and waist while Jade admitted, "I like my eyes. I love my skin colour and I used to really want a boob job because I use to really hate my boobs because I've got like a double A but now I'm like f**k it, I love my boobs.
"I'm rocking it now and it's really weird because if you asked me that six years ago, I would have been sad but ask us now and I'm like 'come and get me!' I just learnt to love them and I feel a lot better for it, I don't feel insecure putting on a dress and being like, 'oh I don't have a cleavage" but being like 'well, it's just what my mamma gave me'."
Perrie added, "People either love my eyebrows or hate them so they're like Marmite. I love them, I love a thick bushy brow. I used to have tiny boobs and everybody in my family has big knockers and I was like, 'um, where's mine?' and then they just appeared one day out of nowhere, I was like 'oh my god, guys, I'm going to have to wear a bra now' because I wasn't wearing a bra because I didn't have anything in them – it was just an empty hammock!
"I also love my skin now. I had SO many issues with my skin, like my bacne – I hated it so bad and it's just cleared up now. No one told me that the contraception I was on would give me acne but as soon as I came off it and I changed pill, my skin cleared up."
We're taking a leaf out of these girls' books!
> Download Our Free App For All The Latest Little Mix News!