Justin Bieber Apologises For Being Late On Stage At London Gig: "There's No Excuse"
5 March 2013, 12:59 | Updated: 5 March 2013, 13:20
The 'Boyfriend' star blames "technical issues" and hits out at the media's exaggeration of the incident.
Justin Bieber has taken to Twitter to respond to claims he was two hours late for his performance at London's O2 Arena last night (4th March) and apologised for any upset caused.
The 'As Long As You Love Me' star came under fire from fans and parents of children who attended the first of four nights at the venue after they were forced to leave early to get home.
Many were also angry that the star hadn't apologised and booed him before he eventually took to the stage at 10.30pm.
Today (5th March), he explained that the incident occurred due to "technical issues".
Read Justin Bieber's full apology:
He wrote: "last night i was scheduled after 3 opening acts to go on stage at 935 not 830 but because of some technical issues i got on at 10:10..so...
"i was 40 min late to stage. there is no excuse for that and I apologize for anyone we upset. However it was great show and Im proud of that."
The teen star also reassured fans that he has made adjustments to the set to avoid anything similar happening for the remaining dates of the tour.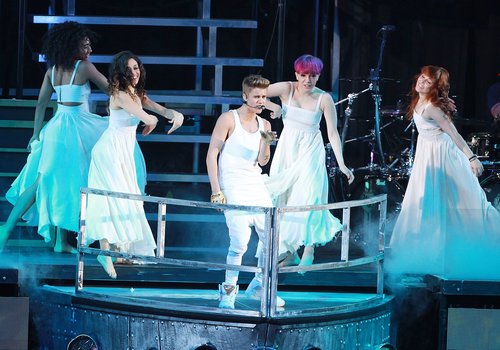 He added: "we have also made adjustments to the set times to have me go on earlier for the coming shows. see u there."
It's been a tough week for the star since he arrived in the capital and admitted to having the "worst birthday" of his life over the weekend.
The tour will continue this evening (5th March) before another two nights at the London venue.