Listen: Justin Bieber Provides Guest Vocals For Lil Twist's New Song 'Intertwine'
5 January 2015, 09:28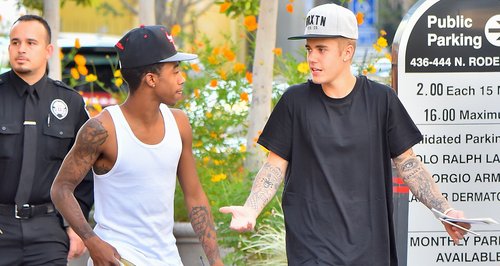 Justin Bieber has recorded a new feature on his pal, Lil Twist's new song, 'Intertwine'.
He may not have released an album of his own since 2012's 'Believe' and his 2013 compilation album 'Journals', but Justin has been busy working with other artists in his downtime.
His latest collaboration is with his good pal Lil Twist on his new song 'Intertwine' – but it's not the first time the pair have made music together -Justin has previously contributed guest vocals on 'Twerk' and 'Wind It'.
It's no surprise the pair have decided to work together – Lil Twist and Justin have been close friends for years and the rapper even lived in Justin's house in Calabasas, Los Angeles for over a year.
It hopefully won't be too long until we hear some new music from Justin himself, after he posted multiple hints on Twitter and Instagram that there may be a new album coming in 2015.
Don't keep us waiting, Biebs – it's been long enough!
You May Also Like…