We're ALL Beliebers Now! Justin Bieber Closes Our #CapitalJBB With An INCREDIBLE Live Show!
6 December 2015, 22:21 | Updated: 7 December 2015, 01:09
So THIS is what 16,000 people losing their chill at once looks like? #EPIC
Ever since we announced he was performing, the anticipation has been SERIOUSLY high for Justin Bieber's set at Capital's Jingle Bell Ball with Coca-Cola - and it was SO much better than we could ever have imagined!
Bringing brand new music and a couple of his old classics too, Justin Bieber's set was one not to be missed - complete with all the high-energy dance moves and incredible staging you'd expect from the Biebs!
Justin opened his headline set with his comeback song 'Where Are U Now' - and we all knew from the first few beats of the song that we were in for one heck of a special show!
"What a beautiful crowd we have tonight. Everyone give it up for the other artists tonight, give it up for Capital," Justin shouted out to the crowd.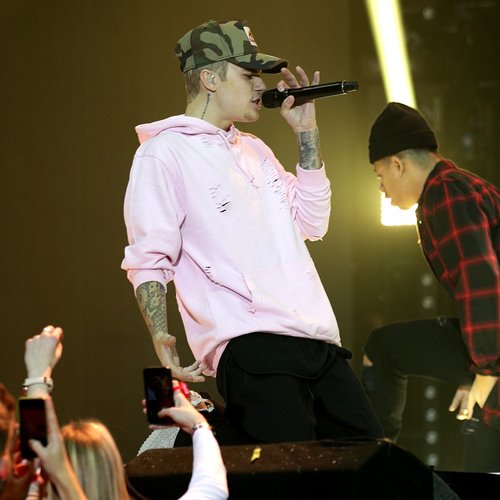 The Canadian superstar headed out in black skinny jeans, a baby pink hoodie and baseball cap and that FIRST big dance move got pretty much the BIGGEST pop of the night. BIEBER HAS ARRIVED!
From the second he began his set Justin owned that stage, running across the stage, sitting down to get closer to the fans and (of course) flashing those famous abs of him to get a cheer. #SWOON
Of course, no set would be complete without a couple of old classics thrown in, and Justin's renditions of his classic hits 'Boyfriend' and 'As Long As You Love Me' went down incredibly well with the diehard #Beliebers in the crowd at London's O2 Arena.
"You guys got 'Purpose'? First of all I just want to say, it's bee a long few year's for me just growing as a person, it's our job to build up a new generation of people to stand for something and be the best version of themselves.
"Find your purpose, focus on your purpose. The album name wasn't for no reason. I felt like I had lost my purpose and I feel like I found it with this album."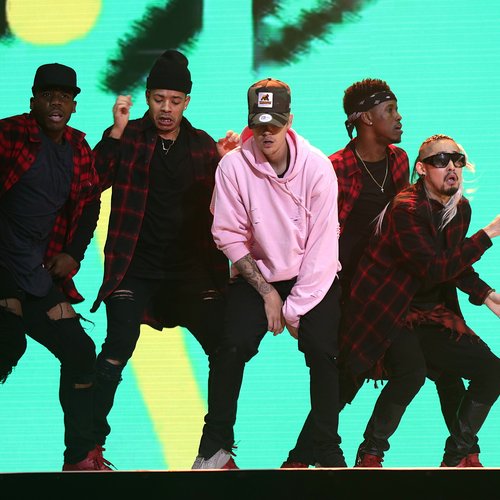 'Boyfriend' still sounded JUST as fresh today as when Biebs first dropped it - and his performance was practically DRIPPING with swagger, from the dance moves to Justin's super-sassy song lyrics.
Justin also surprised us with a beautiful acoustic rendition of 'Love Yourself' - we saw a lot of you getting pretty emosh as he took to the stage accompanied just by a guitar. Could he get any more perfect!?
This was Bieber at his VERY best - full of emotion, putting everything into his performance and showcasing that pitch-perfect voice to prove why he's the BIGGEST artist in the world right now.
He then segued into an acoustic version of new song 'Home To Mama', before launching into 'Journals' track 'Hold Tight', again showcasing that incredible vocal range he's known for. PERFECTION!
Next up was time for his HUGE 'Purpose' lead single 'What Do You Mean?' - getting the crowd jumping and singing along to every word.
JB closed his incredible headline set in expert fashion with a slick dance number to his new song 'Sorry' - and the #CapitalJBB audience were literally screaming for more - you quite literally can NEVER have enough of the Biebs in your life!
"I'm thinking about one more, right? One more! I just don't want to leave it on that note. I want to do this one song and make sure that everyone goes crazy. I know what crazy is like in the US but not in the UK. UK, can you get crazy? You ready?"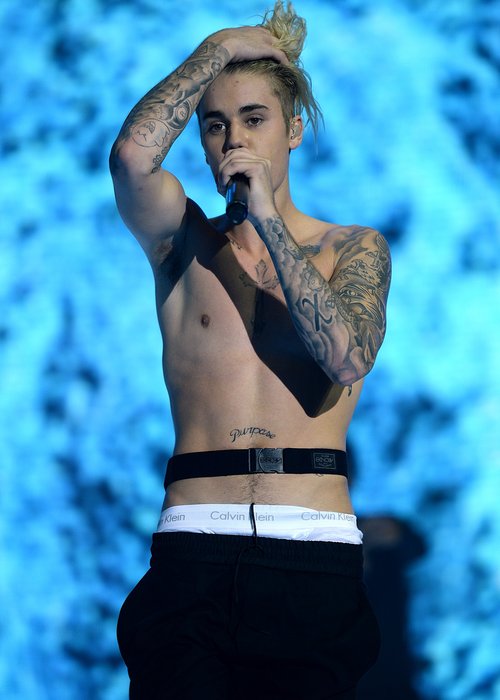 Plus of COURSE he whipped off that shirt to give us ALL a look at that toned body - we don't think London's The O2 has EVER had a euphoric scream as loud as that before!
With a social media following of over 180 million, it's no wonder the internet basically imploded while Justin was on the stage - and you guys universally agreed on how INCREDIBLE our boy Biebs' performance was.
So he took his top off ....... YESSSSSS @justinbieber #CapitalJBB pic.twitter.com/GvkegAPpb3

— Pandora (@pandoratweets) December 6, 2015
he slayed everyone #CapitalJBB pic.twitter.com/AI7nYuOM7j

— silja (@niallalmighhty) December 6, 2015
Justin Bieber's Full #CapitalJBB Set List
'Boyfriend'
'Home To Mama'
'As Long As You Love Me'