Dance-Off! The ULTIMATE #CapitalJBB Showdown Between Justin Bieber & Jason Derulo!
9 December 2015, 14:30 | Updated: 9 December 2015, 15:24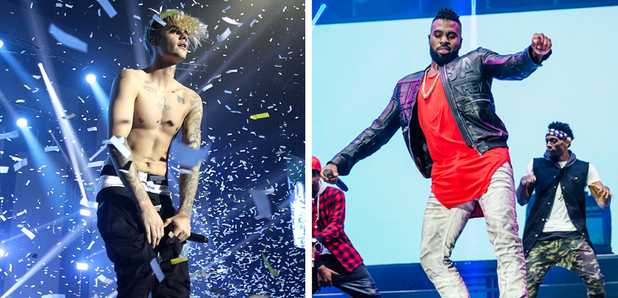 They're two of the slickest dancers on the #CapitalJBB line-up and they didn't disappoint! But who came out on top?
We've had a few days to recover from the madness that was Capital's Jingle Bell Ball with Coca-Cola so now we think it's about time we look VERY CLOSELY at Bieber and Derulo's sets for a little post-ball examination. What do you think?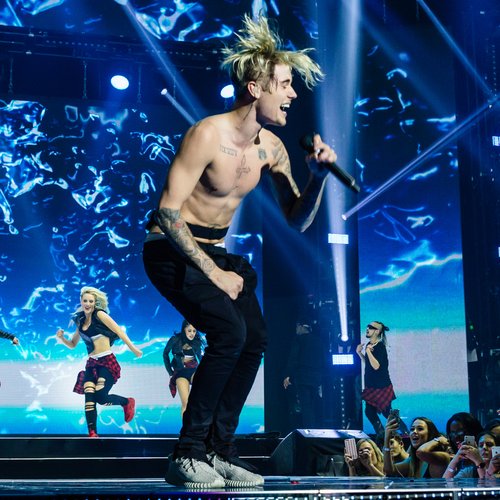 They both took off their tops (thank god), there were synchronised routines galore and neither missed a single beat. But who's the No.1 shape thrower? Justin Bieber or Jason Derulo...
It's not exactly a dance move but we can't ignore these two VERY special moments.
Who needs clothes anyway, they just get in the way? Dancing can only be performed to maximum effect without a top on, everyone knows that.
It's ALL in the hands.
Who knew Justin and Jason were good with their hands (yeah... we knew they would be too really!).
A little grind here and there never goes amiss.
One may be a little sweatier than the other but they both go off the scale when it comes to fancy hip movements. We told you this would be a close dance battle.
The classic 'running man'...well kinda.
Woo, we're working up a sweat just watching these two get their swagger on.
The neck roll that's FULL of attitude.
Who wins this really though? Come on, Jason has back up dancers too, surely that's not a fair fight...
You may also like...