We Can't Stop Cringing At Justin Bieber's Dad Gushing Over His Son's Naked Pics...
8 August 2016, 10:28 | Updated: 8 August 2016, 13:51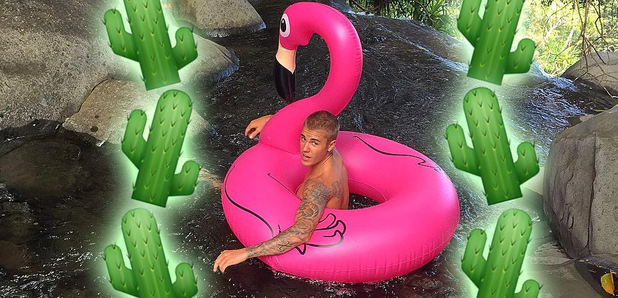 MAKE IT STOP!
We can't imagine a prouder parent than the mum or dad of a world-famous popstar - but Jeremy Bieber's taken it too far...
Again!
> We've Seen Those Uncensored Photos Of Orlando Bloom - And We Can Confirm What The Shadow Is From...
Back in October 2015, after naked photos of Justin leaked online, he couldn't express his pride for the size of his son's appendage.
Nobody quite knew how to react, but the consensus was that it was perhaps one of the most cringeworthy things to happen in the history of the Internet.
Jeremy Bieber must have got the hint, as he subsequently deleted the Tweet. Surely he'd never make such a stupid mistake again, would he?
> Win Tickets To See Justin Bieber & More LIVE At V Festival!
Fast-forward 10 months and the 'Cold Water' star is getting his tackle out again on vacay in Hawaii - and while Beliebers the world over are losing their minds at seeing their idol in all his un-pixelated glory, Daddy Bieber is at it again.
Yes, that's JB's actual father Tweeting the words "My boy", followed by the cactus emoji - okay, so it's no eggplant, but it doesn't take a genius to work out what he's implying...
But just in case you couldn't quite work it out, Daddy Biebs followed it up with a photo of the CN Tower in Toronto.
OH, COME ON!
Excuse us while we go gouge our eyes out... *cringe*
You May Also Like...