Orlando Bloom Gets Fully Naked On Vacay With Katy Perry - Internet Loses Its Mind
4 August 2016, 09:54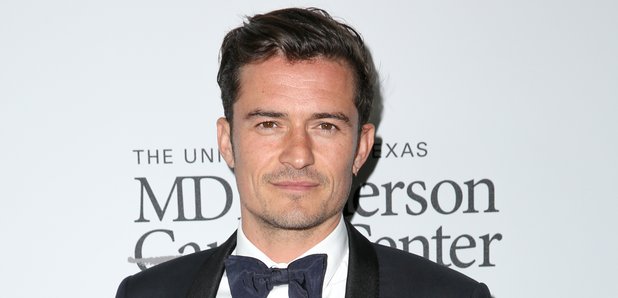 But seriously - what IS that shadow?!
We're totally shipping Orlando Bloom and Katy Perry - and their latest holiday pics are to die for!
The loved up couple have been getting cozy on a beach in Italy. 'Rise' singer K-Pez was spotted chilling in a yellow & black strapless bikini, while her hunky actor boyfriend boyfriend was wearing... absolutely nothing.
> Justin Bieber's Hawaii Holiday Album: 9 Photos That'll Make You Sick With Jealousy
Yes, Orlando Bloom. In. The. Buff.
Obviously the Internet totally lost its mind when the pictures were published this morning - and some of the reactions are PRICELESS!
Checks twitter "why is Orlando Bloom trending" pic.twitter.com/NLhmve0EqD

— Craig Dawson (@dawsoncraig) August 4, 2016
I thought Orlando Bloom had died when I saw his name trending on here, turns out it's actually just his nob that's trending. Win-win!

— Ability Drain (@AbilityDrain) August 4, 2016
*sees Orlando Bloom trending*

*clicks on the trend* pic.twitter.com/n7TESl8TtK

— The Late Late Show (@latelateshow) August 3, 2016
HELLO Orlando Bloom. pic.twitter.com/xUUnVuYPlq

— Aaron (@captain_az) August 4, 2016
Me @ these Orlando Bloom pics... pic.twitter.com/pdqhP6omch

— VaultBGC (@VaultBGC) August 3, 2016
Ok Orlando Bloom, I see you pic.twitter.com/1NvubzD63K

— anth (@anthspears) August 4, 2016
Purely for scientific reasons, we want to know if you think that shadow is the paddle or... something else.
Oh, and obviously there's the ONE follow up question on everyone's minds...
Where can I find the uncensored pics of Orlando Bloom paddle boarding?

*Asking for a friend.

— Natasha Guiotto (@NatashaGuiotto) August 4, 2016
out here lookin for those uncensored pics of Orlando Bloom like pic.twitter.com/b9b42EIxQQ

— Ian (@ianspencer95) August 3, 2016
Come on Twitter don't let me down. Where's the uncensored Orlando Bloom pics at?!??

— amy pc (@amypatcurt) August 4, 2016
Okay but where is the uncensored picts of naked orlando bloom tho pic.twitter.com/LeLKi4QTEy

— A (@HOLYZAYNMALlK) August 4, 2016
Show me the uncensored photos of Orlando Bloom. pic.twitter.com/Itecdr3bOn

— Isabelle (@_HLoopsHi) August 3, 2016
You May Also Like...