WATCH: Justin Bieber SMASHES Cover Of Boyz II Men's 'I'll Make Love To You'
26 May 2015, 09:14 | Updated: 26 May 2015, 09:20
Justin Bieber performs Boyz II Men hit 'I'll Make Love to You'
01:44
The 'Baby' singer performs a beautiful cover of the nineties boy band classic. #OwningIt
Justin Bieber clearly LOVES a bit of a nineties throwback, judging by his AMAZING cover of a Boyz II Men classic over the weekend.
The Canadian superstar made a surprise appearance at a jazz night at the W Hotel out in Hollywood this past weekend, rocking up to join the live jazz band in an impromptu cover of 'I'll Make Love To You' - and he pretty much SMASHED it.
Biebs obviously loves the nineties boy band because it was only last week when he joins James Corden for a spot of Carpool Karaoke - and sang one of their numbers then as well!
The Beliebers out there will remember back in 2011 when Justin actually got to team up with Boyz II Men for a Christmas hit called 'Fa La La'.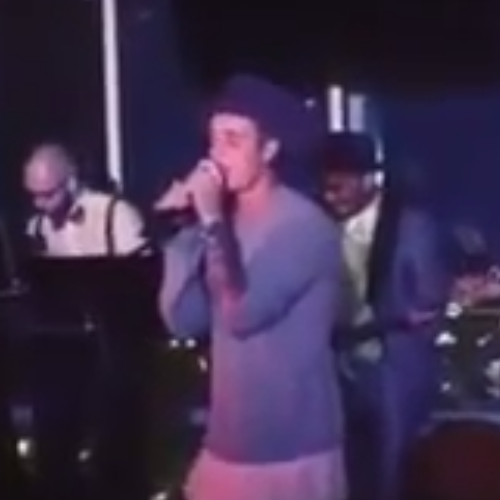 Anyone else think Justin and Boyz II Men need a NEW song collab together? #MakeItHappen
You may also like...
Is Justin Bieber Instagram's Biggest Hottie?