Justin Bieber Did Marry Hailey Baldwin Without A Prenup Last Month
2 October 2018, 11:00 | Updated: 2 October 2018, 15:55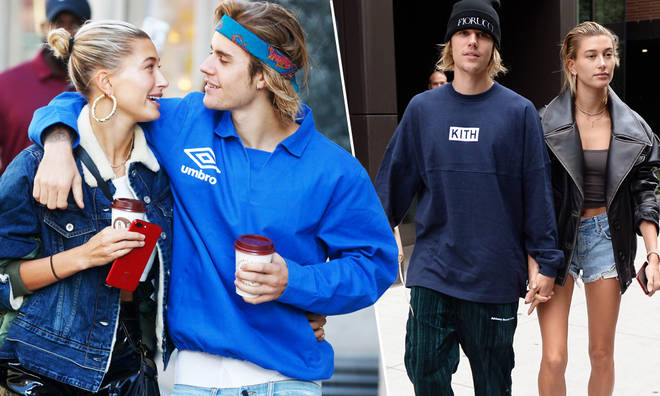 Justin Bieber and Hailey Baldwin apparently secretly got married on the same day they visited a NY courthouse to get their marriage license.
In what is fast becoming the 'are they, aren't they' story of this millennium, it is now being reported Justin Bieber and Hailey Baldwin are married after all, and they have been for a little while...
Hailey Baldwin's Uncle, Alec Baldwin, Confirmed That She's ALREADY Married To Justin Bieber
TMZ reports that Justin Bieber and Hailey Baldwin are in fact already married - and did it on the very same day they visited the New York courthouse for a marriage license, pretty damn sneaky!
It reports they reached out to have prenuptial agreements drawn up, but there was no way for them to be processed in a day, so they went ahead anyway!

To add further fuel to the fire, the jet-setting couple just stopped off in Canada, where Justin 'introduced Hailey as his wife' whilst visiting a museum, and we're basically now convinced they've already tied the knot.
After their whilst stop visit to the courthouse, the couple embarked on a European trip, stopping off in London and a romantic trip to Italy (where they were spotted looking on to another couple's wedding) and it all kind of adds up that they went on a mini honeymoon.
Hailey previously took to Twitter to deny she was married, after suspicions were raised during their courthouse visit, but since then, the tweet seems to have mysteriously disappeared, making us even more suspicious than before!
>Download Our Brand New App For All The Latest Justin & Hailey News