Did Justin Bieber And Hailey Baldwin Just 'Secretly Wed' In New York Courthouse?
14 September 2018, 11:17 | Updated: 14 September 2018, 11:47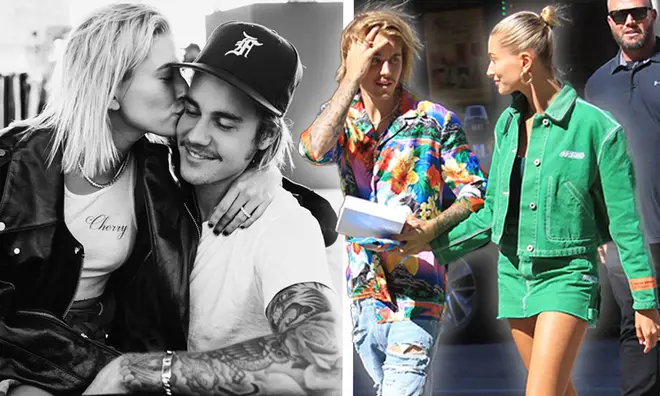 Sources say Justin Bieber and Hailey Baldwin visited a marriage courthouse in New York where they secretly tied the knot, with Justin thanking workers inside the building for keeping the wedding under wraps.
Rumours are swirling that Justin Bieber and Hailey Baldwin have secretly tied the knot in a low-key ceremony in New York after visiting a courthouse that issues marriage licenses together, after sources
Scooter Braun Seriously Believed Justin Bieber Would Die From Overdose
According to 'TMZ', a source who saw the couple said Justin Bieber was 'crying' and told his fiancée, 'I can't wait to marry you, baby'. 
The 'No Brainer' singer was also said to thank a court official for "For keeping it on the DL" which, he may have done, but we all know about it anyway because paps follow the blonde couple's every move, (as the many, many shots of them in coffee shops show).
Many are speculating other reasons for their visit- with many suggesting they're in fact just looking to leave the country, as it's been said the couple aren't actually in any rush to tie the knot just yet.
But, we all know what celebs are like with their secret marriages, isn't that right, Ed Sheeran?
After getting engaged in the Bahamas after just a matter of weeks of dating, the couple have been PDA'ing all over the place and have remained pretty tight lipped about marriage plans, so it's totally not out the question they'd get the ceremony over and done with so they can get on with being obsessed with each other as husband and wife.
>Download Our Brand New App For All The Latest Justin Bieber News