People In Canada Keep Randomly Bumping Into Justin Bieber & We Need To Move There, Like, Now
23 May 2018, 15:42 | Updated: 25 May 2018, 15:05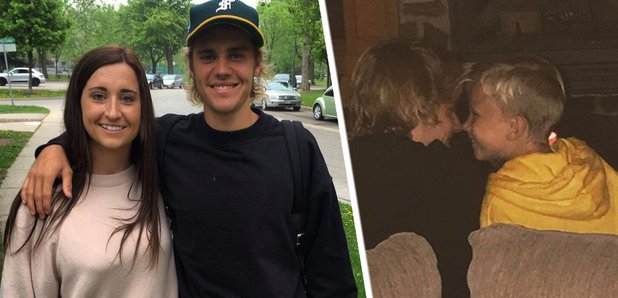 Imagine seeing the Biebs while walking your dog though?!
Justin Bieber might spend most of his time living in Los Angeles, but the 'Purpose' star has been spending some of his time off back home in Canada – where it seems pretty much all of the residents of Ontario have bumped into him while going about their business.
Justin Bieber Hits Out At Celebs Who Fake It On Social Media
Yep, fans have been posting about meeting Justin while out walking the dog…
Wouldn't be home if you didn't see @justinbieber while walking the dog #bieber pic.twitter.com/UIaVfzl2CM

— Zoe Zyta (@zoe_zyta) May 22, 2018
Not everyday you bump into Justin Bieber whilst walking the dog .... #Biebs pic.twitter.com/rgXKOr4LiZ

— KB (@KieranBywater) May 22, 2018
And some were too star struck to ask for a picture but found themselves in the same place as the Biebs.
"I saw Justin Bieber today while visiting my sister and he was 10 feet away from me and I literally froze... Because I'm really like that. " -A fan who met Justin Bieber yesterday in Canada. May 20th.

— Bieber Tracker (@celebritracker) May 21, 2018
"I hugged him and he smelt so good and OMDF I'm so fucking happy like I've been supporting him since 2009. I asked him about new music and he said it's not coming out anytime soon :(" - Fan who met Justin Bieber today. (Via JBC) So there we have it #JB5 fans :/

— Bieber Tracker (@celebritracker) May 23, 2018
He was even spotted working out at the local gym, too.
Video of Justin Bieber in Ontario, Canada (May 4)#JustinBBMAs
pic.twitter.com/8aSvpumik8

— AlexJB (@AlexJDrewb) May 5, 2018
Justin himself has been posting about spending time with his little brother Jaxon while he's been at home, melting fans' hearts with their cute selfies.
Why doesn't Justin Bieber ever pop up when we're out walking the dog?! In any case, he's definitely enjoying some well-deserved down time finally!
> Download Our Fancy New App For Loads More Celeb News!