Sad News – Jess Glynne Has To Cancel Some Shows Because She Is Having Vocal Surgery
15 June 2015, 16:29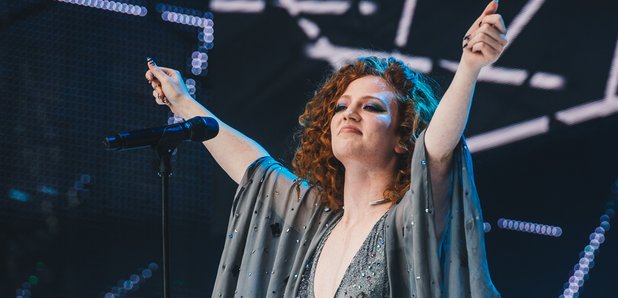 Jess Glynne had to pull out of performing at last weekend's Isle Of Wight festival and forthcoming gigs with John Legend due to needing surgery on her vocal cords.
Jess Glynne is the latest singer to unfortunately have to go under the knife for surgery on her vocal cords, and the 'Hold My Hand' star took to Twitter to announce that she would need to cancel some shows.
The flame haired lady with the big, big voice had to pull out of last weekend's Isle Of Wight Festival and has had to cancel some upcoming shows as she is preparing to undergo similar surgery to what Sam Smith recently had next week in Massachusetts by the same surgeon who operated on the famous vocal cords of Sam and Adele.
Jess posted on Twitter and Instagram, "I am so so sad to tell you that I'm having to have vocal surgery next week. I'm so sorry and it kills me but I have to cancel some forthcoming shows and festivals. I'm a little scared but I will be back singing better than ever very soon! Love hugs and kisses Jess xxx."
Jess also put out a statement saying, "I'm heartbroken. I'm so sad to miss these shows and festivals with and for people I love but the doctors have told me I need the operation or I risk damaging my vocal cords. I'm scared but I'm in with the best specialist who tells me I'll be back singing better than before.
"I realised I had a problem with my voice and asked Sam for advice. He put me in touch with Dr Zeitels who I met with last week. I won't be able to talk for three weeks but I will be back singing in August and in plenty of time for both my big UK tour and my first ever American tour, both of which I'm massively excited about. I'd like to take this opportunity to say thanks to my fans who've been very supportive and gave me my first solo number 1 with 'Hold My Hand'".
Jess had to pull out of last weekend's show but Ella Eyre stepped in to replace her at short notice, telling fans on Twitter, "I'm so devastated and sad to announce that I won't be performing at the Isle Of Wight Festival...
"I haven't been well and my doctor has told I'm not allowed to sing. I'm so sorry if I have let anyone down! I'm gutted! I will get better as soon as possible and I'll be back to make it up to you! Big love and hugs and I hope you understand and hope everyone who is going has an amazing day! Wish I could be there."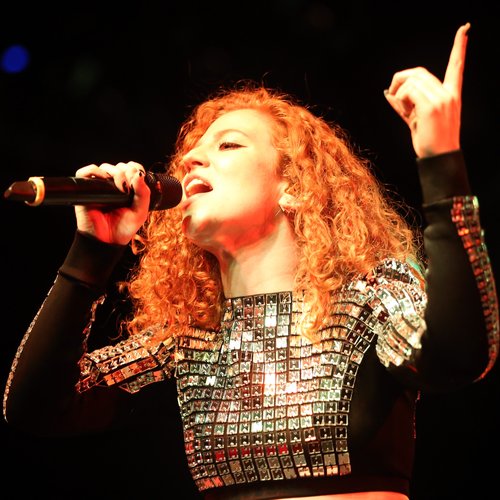 Fellow singer Sam Smith also underwent vocal surgery recently and although he had to be on vocal rest for a few weeks afterwards, he thankfully made a full recovery.
Feel better soon, Jess! We know it won't be long until you're belting out those tunes and killing it on stage once again.
Jess Glynne's first US tour will be announced shortly and her UK tour opens on 31st October, including a sold out show at London's Roundhouse on 4th November. Her debut album 'I Cry When I Laugh' will also be released on 14th August.