Ed Sheeran Did A Surprise Performance With Snow Patrol At A Wedding And It Was Cute AF
31 August 2016, 11:50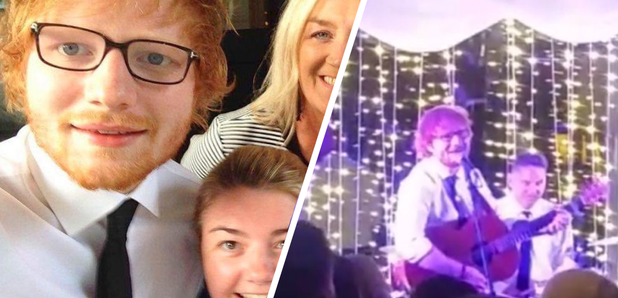 If you're looking for something to fill that Ed-shaped hole in your life, then look no further people - he's popped up at a wedding in Northern Ireland!
The singer has jumped on to stage with Snow Patrol's Johnny McDaid to celebrate Johnny's younger sister's wedding day.
The manager of Beech Hill Country House Hotel, the venue for the wedding, said: "We enjoyed a wonderful day to celebrate the beautiful garden wedding of the happy couple, Brid and Sandy.
"The sun was out in force and so were the stars who wowed the guests with their talent and crowned off what was a fantastic wedding celebration. The wedding guests were treated to very special performance which was fitting for such a great occasion."
Picture: Beech Hill Country House Hotel
Not that we're jealous or anything but just imagine being at a wedding and then all of a sudden Ed bloody Sheeran cracks out the guitar!
You May Also Like...