WATCH: Ed Sheeran SMASHED #CapitalUpClose & You Can Catch All Of His Best Bits Right Here, Right Now!
21 June 2017, 19:30
This will go down as one of the most magical moments of 2017.
Imagine this - just you, us and Ed Sheeran rocking out at one of his most intimate gigs for #CapitalUpClose. Luckily for you, you don't have to imagine it at all, because it actually happened irl!
Just over one thousand Sheerios nabbed tickets to Capital Up Close with Coca-Cola, and headed down to London's iconic KOKO in Camden to see the GRAMMY winner perform some massive tunes.
> WATCH: Ed Sheeran Let Slip What He Was Doing 3 Hours Before #CapitalUpClose And It's Just Pure Classic Ed
With his biggest fans just feet away from him, the 26-year-old performed some of his biggest hits from across all three of his studio albums; from 'Castle On The Hill' to 'Sing' and so much more.
Before his incredible performance, Roman Kemp swung by Ed's dressing room - not just to congratulate him on getting, y'know, the thousand or so fans at KOKO in the building, but also for his brand new MBE! Although, we're a little concerned by his plans for it to be completely honest...
Yeah. Ed is planning on using his MBE to take hundreds of sheep across an iconic London bridge. Why? Because he has a frickin' MBE. Why not?! We'll just call him Ed Shepherd from now on.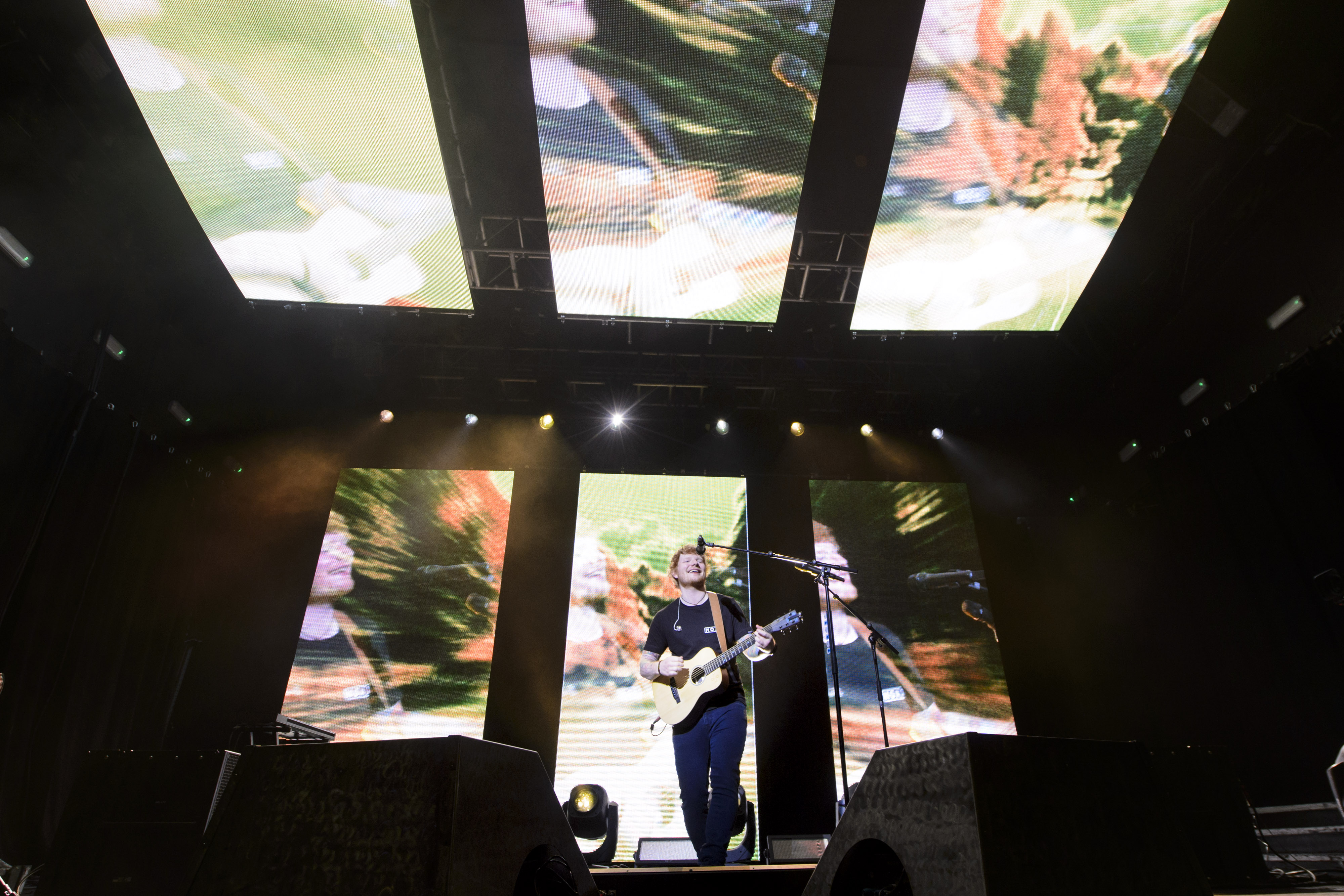 Pic: Matt Crossick
When he's not thinking about going on a trip with loads of lambs, he's performing his music for you at Capital Up Close with Coca-Cola, so how else was he meant to start his show than with one of his biggest songs to-date, 'Sing'.
It wasn't just him singing 'Sing' though, was it? We heard each and every one of you singing 'Sing' as singfully as you singlehandedly could. (We didn't think we could say "sing" so much in such little time.)
Watching @edsheeran get lost in his music was one of the best parts ... I want to watch it all again !! #CapitalUpClose pic.twitter.com/PnzLr2pQRx

— Abbie (@AbbieTutt) June 20, 2017
What a great night seeing @edsheeran at #CapitalUpClose with @CapitalOfficial ... and @romankemp sorry about my mum pic.twitter.com/T0KBsJzrhc

— Sarah Thornton (@thorntonsarahxx) June 20, 2017
Had the best time seeing @edsheeran tonight with my amazing friend perfect Tuesday night #CapitalUpClose pic.twitter.com/Swyod7cLgx

— Jody Wilkinson (@Jody_Wilks) June 20, 2017
Ed Sheeran is one of the most talented people I've seen, such a good night! #CapitalUpClose

— Keely (@keelyfl0wer_) June 20, 2017
We even gave a lucky few of you the chance to meet-and-greet the red-headed legend yourselves. Just try to find someone with a bigger grin than this...go on, we'll wait.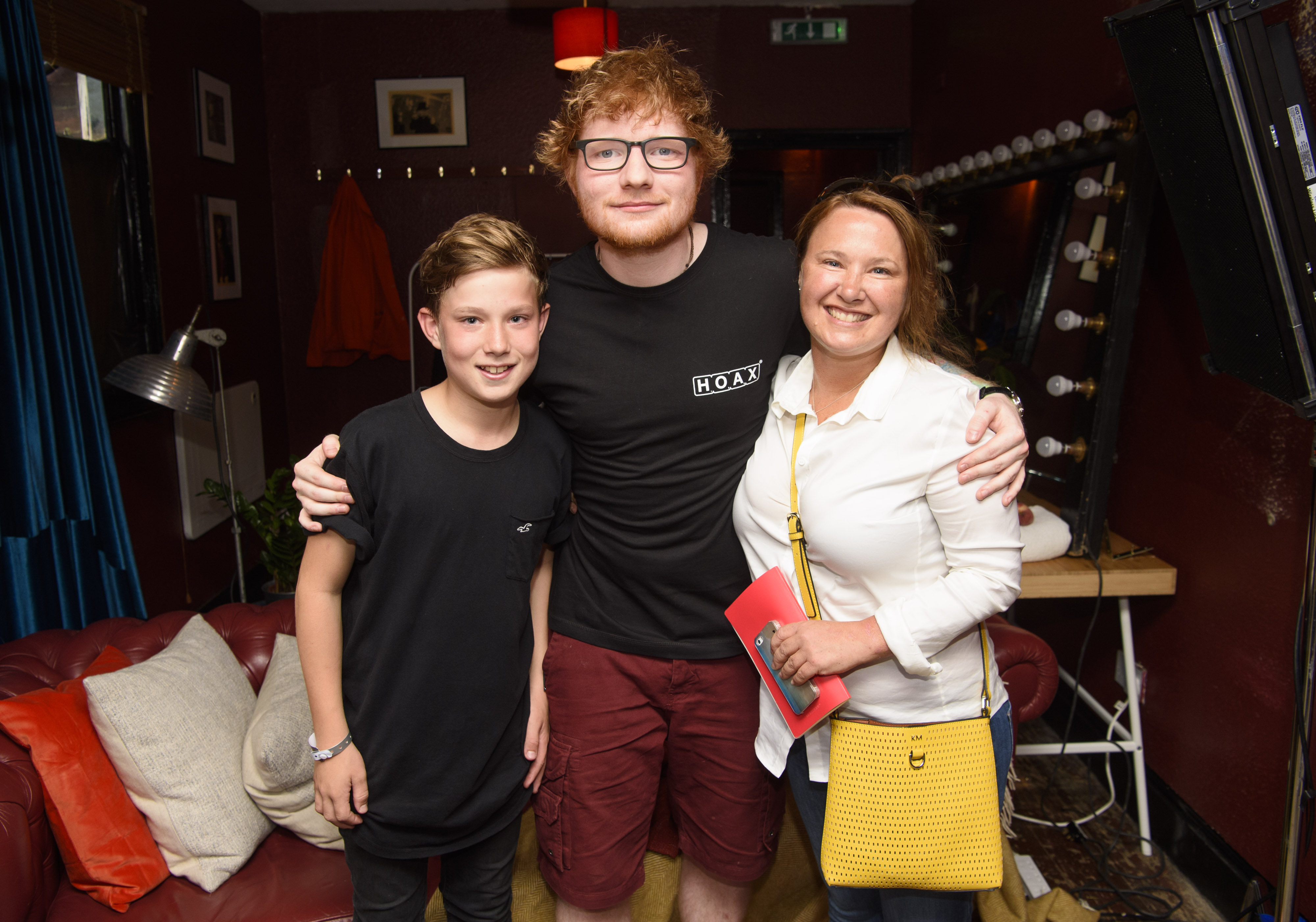 Pic: Matt Crossick
Of course, Ed had to get to Camden somehow, didn't he? This is where he dropped the news of the century that shocked us to the core. The GRAMMY Award-winning artist flies with... Ryanair. Obviously. So that means the chances are on your next trip to Magaluf, you could be sat next to him! Epic.
Literally, WHO saw that coming?
Ed performed some of his latest and greatest tunes on KOKO's iconic stage, including 'The A Team' and 'Galway Girl', but if there's one performance you need to see - it's his beautiful rendition of 'Shape Of You'. We've never heard a crowd sing "Oh—I—oh—I—oh—I—oh—I" as passionately as you lot. Great work.
With just over 1,000 fans in KOKO, you lot had to make your voices heard to give Ed the reaction he's used to and boy, did you lot do it. If you weren't singing along to 'Shape Of You' at the top of your lungs, you were showing him the love on Twitter using #CapitalUpClose.
The best concert I have ever been to and probably ever will do. #CapitalUpClose @CapitalOfficial @edsheeran @KOKOLondon
AMAZING pic.twitter.com/MS0fvLJaSM

— Amie Stringer (@amie_woodward1) June 20, 2017
Oh my god best night of my life thank you @CapitalOfficial and @edsheeran #CapitalUpClose

— Emily☺ (@Emmilyyyyo) June 20, 2017
@edsheeran that was honestly the best night of my life thank u so so much #CapitalUpClose

— maya gibson (@MayaGibson19) June 21, 2017
Could you just do us a favour and pinch us? We're not entirely sure that this wasn't one big dream.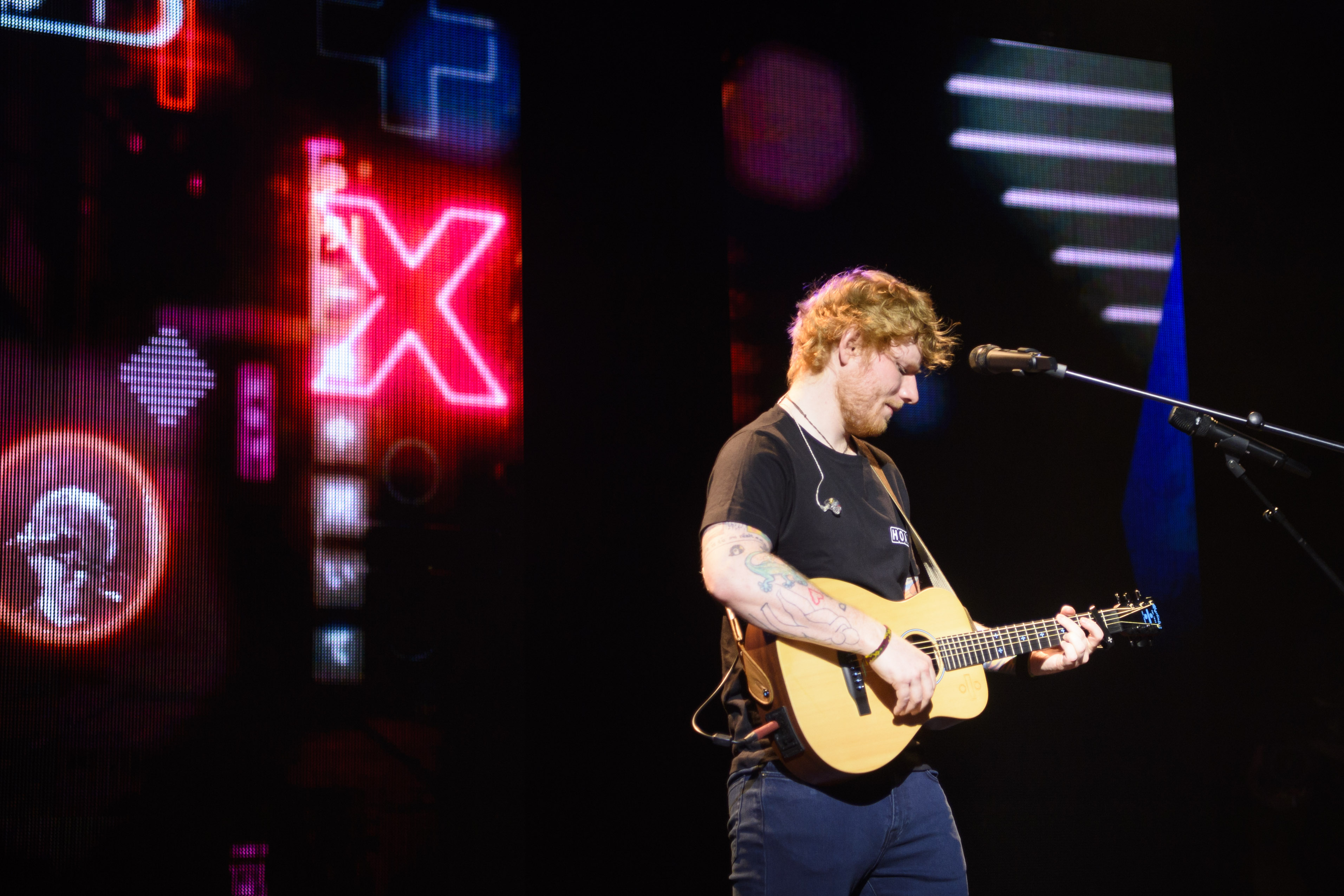 Pic: Matt Crossick
And then there was the moment that he pulled 'Castle On The Hill' out of the bag and we basically just self-combusted with happiness. And yes, it went down like a real treat with the really tiny crowd at Koko. Ooooooh, can we just redo it all now?
> Download Our App Now To Listen To All Of The Biggest Ed Sheeran Tunes Going!
This is a night we wanna remember forever and ever. If we ever need to jog our memory, we'll just look at Ed's tattoo on Roman Kemp's leg...