WATCH: Ed Sheeran Let Slip What He Was Doing 3 Hours Before #CapitalUpClose And It's Just Pure Classic Ed
20 June 2017, 21:40 | Updated: 20 June 2017, 21:42
*books flights ASAP just so we can be BFFs with Ed*
When you've got GRAMMY Award-winning Ed Sheeran performing for you and a cosy one thousand of his biggest fans, there's only one thing you wanna do with him - chill with Ed on the sofa.
Luckily for a certain Roman Kemp, he got the chance to do so, and swung by the Shape Of You's dressing room prior to his big set.
> WATCH: Camila Cabello Shares All Of The Secret Deets About Her Upcoming Song With Ed Sheeran, 'The Boy'
When they weren't chatting about how Ed Sheeran permanently defaced Roman with a less-than-subtle "Ed Woz Ere 2k7" tattoo, Ro was putting YOUR questions to the 26-year-old singer.
One fan asked if all of Ed's tattoos were to disappear overnight, which would be the one he'd not like to lose. (Don't even think about him losing the tattoos; it was only hypothetical.)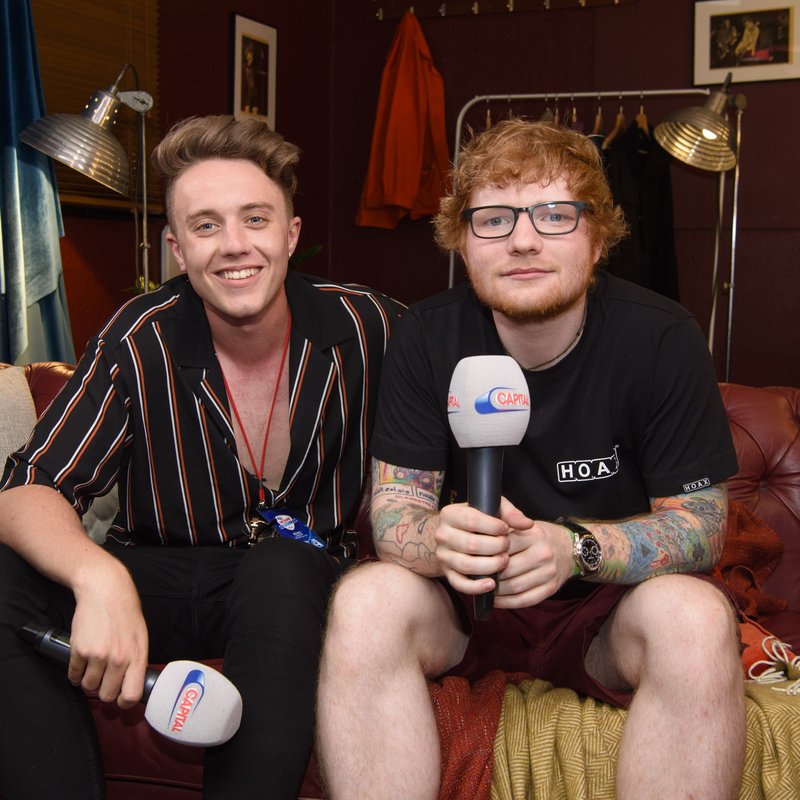 Picture: Matt Crossick/Global
Ed said that he's an all-or-nothing kinda guy. He said he'd rather have zero tattoos, or be totally covered in them. Or, as he referred to himself, just a "blob". But he did say his favourite was the one he dedicated to his Mum. Just when we couldn't love him more.
But the real shock came when we asked what Ed was up to just hours before he storms the stage at KOKO. It turns out that he was flying... Not on a fancy private jet with champagne poured all over him. He was on... RyanAir.
Yes. That means you could have legit be plonked next to him the next time you're flying back from Malaga.
> Download Our App To Catch All Of The News From #CapitalUpClose With Coca-Cola
We will 100% buy you a ticket to Bognor Regis, if you fly with us, Ed.
Remember that one time when Ed Sheeran inked up Roman Kemp? You Don't? Well... You're In For A Treat.