WATCH: Camila Cabello Shares All Of The Secret Deets About Her Upcoming Song With Ed Sheeran, 'The Boy'
13 June 2017, 07:13
Don't mind us, Camila. We'll just sit here patiently, doing absolutely nothing, until you drop this banger.
We love Camila Cabello. And we love Ed Sheeran. Needless to say, our souls did little backflips hourly ever since we found out that the 'Crying In The Club' singer had worked with Ed on her upcoming song.
Speaking to #CapitalBreakfastWithRomanKemp, the Cuban-born singer-songwriter said that she's often in contact with Ed Sheeran, and even classed herself as his pen-pal.
> WATCH: When Camila Cabello Sang 'Despacito', She Transformed It Into The Sexiest 30 Seconds Ever.
"We've been emailing each other back-and-forth" said Camila. "I was telling him how my album was going, and he sent me this song that he written with in mind called 'Care About Me'.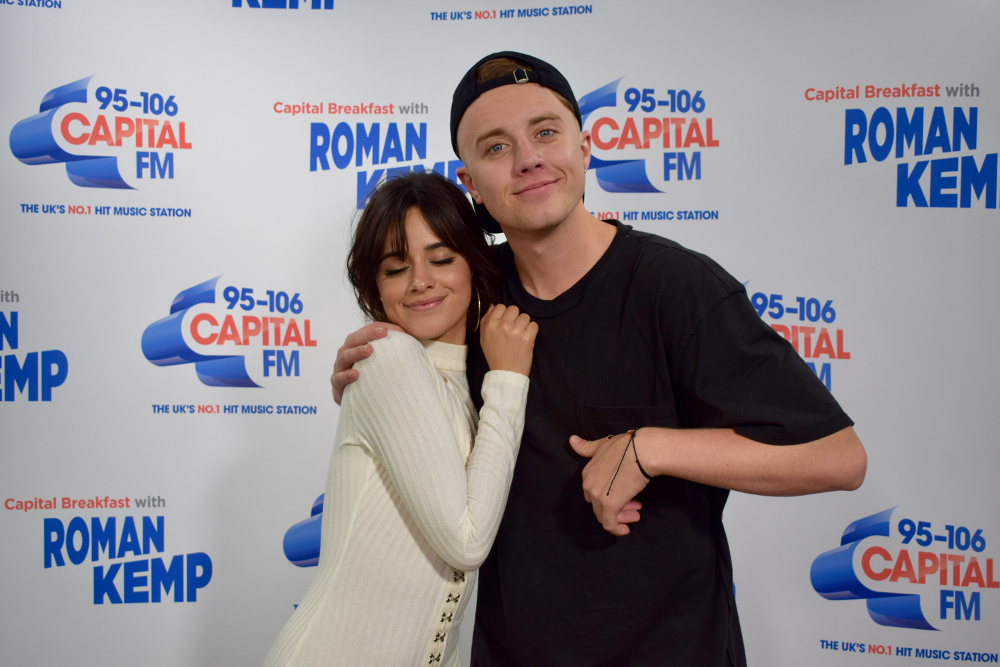 "I went in and changed a lot of lyrics to just make it more about myself and tied into a personal situation." The song that the 20-year-old was referring to is now called 'The Boy' and is set for release soon, as it's still currently a work in progress.
The ex-Fifth Harmony member then went on to say she still can't believe she's working with the 'Shape Of You' megastar, saying that it wasn't that long that she was in the front row of his concert rapping every word to 'You Need Me, I Don't Need You'.
> Download Our App To Catch All Of The Latest Chats With The Biggest Stars!
Ro then asked her what it was like to go solo, after reaching critical acclaim with her former band, Fifth Harmony. She seems to be having the time of her life, and enjoys the fact that she "has all the control" creatively.
We're just looking forward to when Camila's album comes out. Not only because we're sorta, kinda head-over-heels in love with her, but because she's promised to use Roman's body as promo and ink him up just like her pal, Ed, did.
And if you do tattoo Roman, can you make sure you add a guide on how to pronounce your name, Camila? It seems like even Simon Cowell could use that, after watching this video...