Beyoncé's FUPA Has Everyone Asking The Same Thing: What Is It?!
7 August 2018, 11:27 | Updated: 10 August 2018, 11:37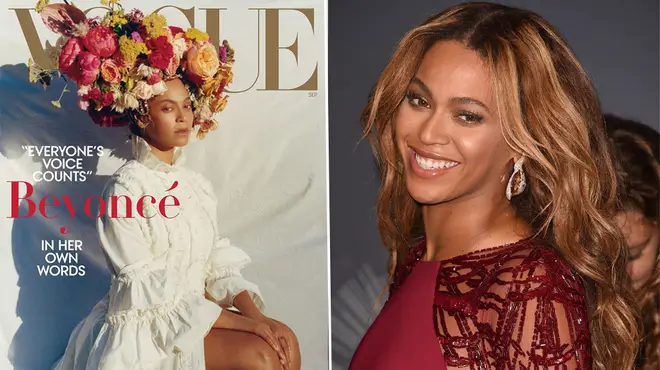 Beyoncé has graced the cover of September's Vogue and the superstar opened about about suffering from toxemia whilst pregnant with her twins and managed to confuse EVERYONE by talking about loving her 'little FUPA'...
It isn't every day Beyoncé graces the front cover of Vogue or gives any type of interview- so, let's count our blessings that September's issue has Queen B front and centre, where she opened up about her hellish pregnancy and proud new 'FUPA'.
Beyoncé's New Album Is Set For A Release On Netflix & Everyone's Confused
The superstar got real about letting go of society's body ideals and embracing her 'FUPA', which stands for 'Fat Upper Pubic Area' after going 'through hell and back' with her pregnancy with twins Rumi and Sir.
She declared: "I have a little mommy pouch, and I'm in no rush to get rid of it. I think it's real [...] right now, my little FUPA and I feel like we are meant to be".
Mrs. Carter revealed she suffered from toxemia, or preeclampsia (the same condition Kim Kardashian endured with North West) and had to undergo an emergency c-section, spending weeks in intensive care with husband Jay-Z by her side.
This experience changed the urgency she felt to drop the weight, admitting that after giving birth to Blue Ivy she rushed to snap back, saying:
"I put pressure on myself to lose all the baby weight in three months, and scheduled a small tour to assure I would do it. Looking back, that was crazy."
Bey admits when she's ready, she'll 'go into beast mode' to get her six pack back, and what do we say to that?
What's the rush B, we only have one queen, FUPA or no FUPA! <3
> If You Love All Things Beyoncé, Download Our Brand New App For All The Latest News