Ariana Grande Slips During 'thank u, next' Performance On Ellen
7 November 2018, 11:08 | Updated: 7 November 2018, 11:12
Ariana Grande performed her latest single 'thank u, next' for the first time on Ellen and her 'First Wives Club' dance routine saw her almost fall down.
After releasing her incredible album 'Sweetener' just a couple of months ago, Ariana Grande suddenly dropped her new song 'thank u, next' out of nowhere recently - and now she's performed it for the first time ever on Ellen.
> Ariana Grande Fans Are Living For Her New Single 'Thank U, Next'
Ariana's dance routine was a tribute to the classic Hollywood film 'First Wives Club', however Ari's chair stunt saw her stumble and almost fall to the ground, as you can see in the video above.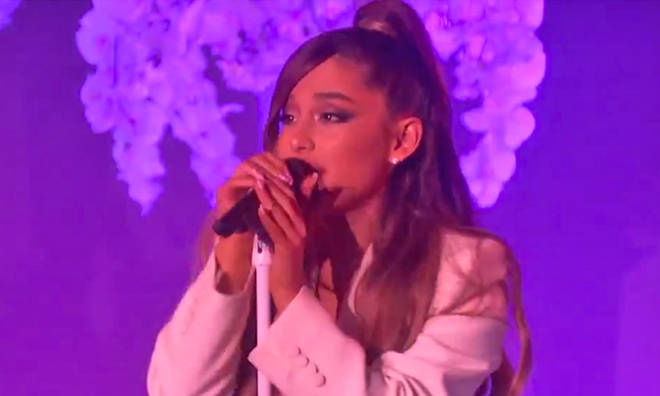 Accompanied by her two dancers, Ariana performs a routine straight out of the blockbuster film which saw Bette Midler, Goldie Hawn and Diane Keaton perform the same routine back in 1996.
Ariana's promo for new song 'thank u, next' appears to be based all around classic films, with the artwork for the single being based on a book from cult film 'Mean Girls'.
The 'God Is A Woman' star absolutely nails her performance on Ellen and even bursts into laughter at various points during it, giving the whole thing a really light-hearted feel as she sings about her past relationships.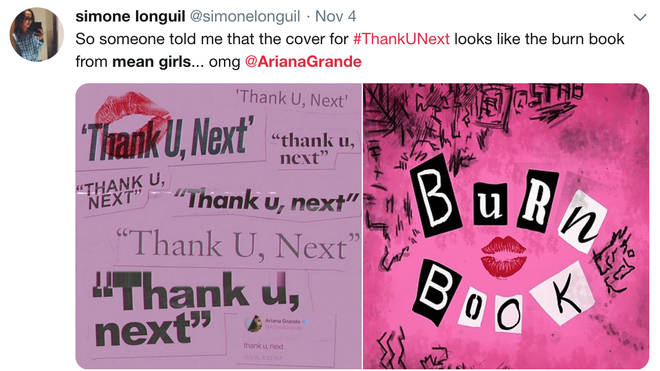 After fans picked up on the lyrics in 'thank u, next' directly referencing her former boyfriends including Mac Miller and Pete Davidson, Ariana revealed that she'd actually sent it to her exes days before she released it.
Ellen and Ariana's interview has been one of the most highly anticipated chats in recent times as fans are hoping to find out more news on all this brand new music and people also look to find out what happened around Ari's split from Pete Davidson.
> Want Tickets To Capital's Jingle Bell Ball Before Anyone Else? Download Our App Now To Access Pre-Sale!