Ariana Grande Fans Are Living For Her New Single 'Thank U, Next'
4 November 2018, 12:01 | Updated: 4 November 2018, 12:33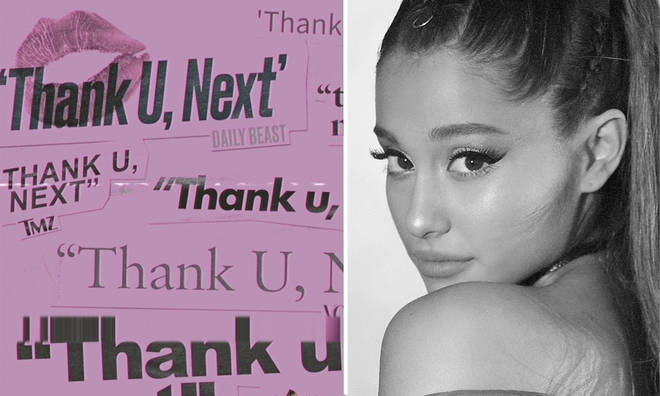 Ariana Grande has been through an awful lot over the past few years.
But if anyone can turn heartbreak and pain into pop perfection, it's Ari!
The 25-year-old dropped a brand song titled 'Thank U, Next' on Saturday night and it's safe to say it's an absolute bop!
Ariana Grande Sweetener World Tour 2019: Tickets, Dates And Venue Details Revealed
On the track, the singer names each of her exes and explains that she's thankful for what their relationships taught her.
Pete Davidson, Big Sean and Ricky Alvarez are all mentioned and she also pays tribute to Mac Miller, who she calls an 'angel'.
The lyrics read: "Thought I'd end up with Sean, but he wasn't a match. Wrote some songs about Ricky Now I listen and laugh. Even almost got married and for Pete I'm so thankful. Wish I could say thank you to Malcolm. 'Cause he was an angel."
Unsurprisingly, fans have been going crazy over the track and have thanked the 'Sweetener' star for providing them with the ultimate break-up song.
"Ariana really wrote a song about exes and emotional healing and self love without being bitter at all and as a plus it's a total bop wow I'm obsessed," wrote one fan.
Another added: "Honestly, @ArianaGrande deserves a Nobel Prize for somehow making #ThankUNext the sweetest breakup song of all time while directly mentioning all her exes by name."
ARIANA GRANDE LITERALLY WROTE A SONG ABOUT HER EXES AND FUCK I THOUGHT IT WAS BEAUTIFUL THEN I READ THE LYRICS HOLYSHIT IT CRUSHED ME TO MY CORE :((((((( THIS IS THE BREAK-UP/MOVING-ON/SELF-CARE ANTHEM THAT WE NEED :(((((

I love you @ArianaGrande 😭

thank u, next 🖤 pic.twitter.com/wH9K1LvUly

— Von Yacob (@heycaloy) November 4, 2018
Ariana Grande gave us the break up/self love anthem we never thought we need. God really is a woman. #ThankUNext

— Tina 🏳️‍🌈 (@inaurner) November 4, 2018
*Listens on repeat for the rest of the day*