Pete Davidson 'Fund Me' Page Set Up Following Ariana Grande Split
15 October 2018, 14:56 | Updated: 15 October 2018, 16:20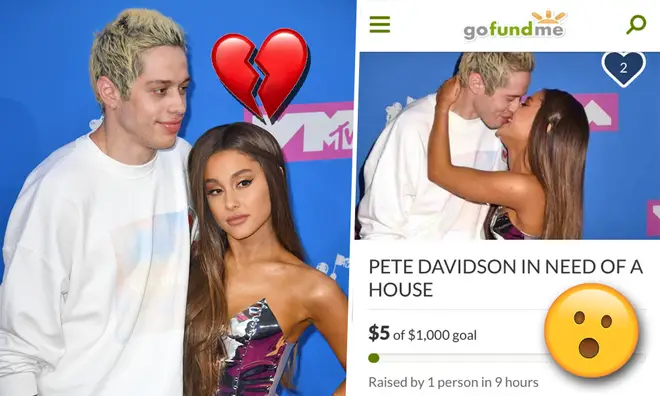 Ariana Grande and Pete Davidson reportedly split recently after only getting engaged in June, but now people are raising money for the SNL star.
Ariana Grande and Pete Davidson have split just months after announcing their engagement according to reports circulating online recently and now people are raising money via Go Fund Me pages to support Pete during the break up.
> Pete Davidson Has Deleted His Instagram Account Following Reports Of His Split With Ariana Grande
Posting across social media, people shared various screenshots of money-raising pages that had been set up for Pete since the split rumours began and they're really quite savage.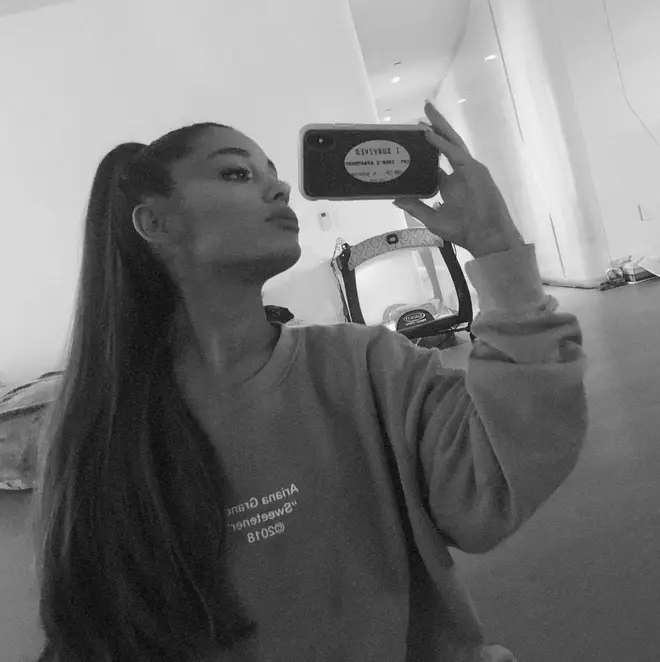 One fund raising page was titled 'Pete Davidson is homeless' and included the description 'my guy is homeless and needs help after ariana dumped him:) anything helps.'
Another Go Fund Me Page was called 'Pete Davidson In Need Of A House' and people had already begun donating money to it.
The reaction from people on social media was mixed with many thinking the whole thing was a hilarious joke, whilst others slammed the mockery of what is clearly an emotional time for both Ariana and Pete.
Since what appears to be the end of Ariana and Pete's engagement, at least 10 'Fund Me' pages have been set up so far, although it's not known how much money has currently been raised.
Ariana and Pete share a pet pig called 'Piggy Smalls' together and fans have been specualting over who will get custody following the split, plus both Pete and Ariana also have matching tattoos and fans are questioning whether they will now have them removed.
Since the rumours of their split began circulating, Pete has deleted all his social media accounts and Ariana has remained silent on the subject, although she still has pictures of Pete on her Instagram.
I don't understand why y'all making these hashtags about #PeteDavidson being over and poor again.. He's on tv guys, he has money. Plus you guys don't even know what happened it could've been neutral or all her decision... You guys don't know. He still cute so.

— Magical (@MagicalBeyond) October 15, 2018
Reports have suggested that the reason for Ariana Grande and Pete Davidson's split may be to do with the recent death of Ariana's ex boyfriend Mac Miller, however that has yet to be confirmed by the 25 year old or the SNL star.
Ariana Grande and Pete began dating just weeks after she announced her split from Mac Miller in May and the rapper tragically died a few months later in September 2018.
Follwing the split, Ariana cancelled a performance at a charity event that was honouring her manager Scooter Braun's wife. Speaking on stage at the 'F**k Cancer Gala', Scooter Braun said, "Someone I'm very close to was supposed to come sing for you today, and because of things that she's going through, she couldn't be here today."
> Download Our Free App For All The Latest Ariana Grande News!