Ariana Grande Has Reportedly Split From Pete Davidson & Called Off Their Engagement
14 October 2018, 23:17 | Updated: 15 October 2018, 10:56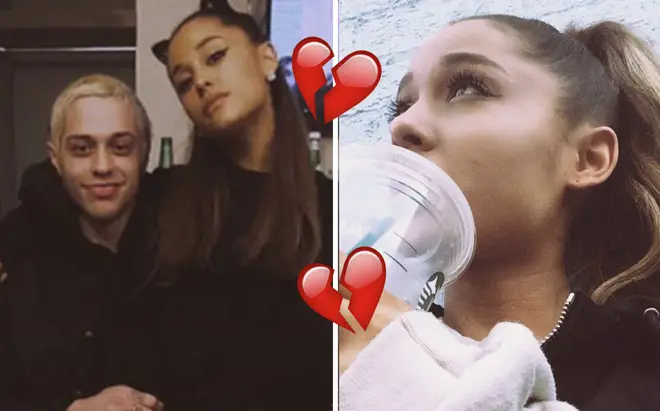 Ariana Grande has reportedly split from Pete Davidson and called off their engagement.
According to TMZ, the pair decided to go their separate ways this weekend after deciding it 'wasn't the right time' for them to be in a relationship.
Ariana shocked fans back in June when she announced Pete had put a ring on it just weeks into their whirlwind romance.
Ariana Grande & Pete Davidson's Relationship: The Couple's Most Iconic Moments So Far
The pair have been very public about their love for each other, with Ariana even dedicating a track on her album 'Sweetener' to the SNL star.
The news that they've split may not come as a surprise to everyone as the rumour mill was sent into overdrive earlier this week when reports emerged that Pete had covered up his Dangerous Woman tribute behind his left ear with a black heart.
One Twitter user wrote at the time: "Pete Davidson covered his dangerous woman tattoo, a tweet announcing the breakup with the notes app is coming!"
Another added: "Y'all I'm catching up on SNL from this week and noticed Pete Davidson covered up his Dangerous Woman tattoo with a big black heart Omg."
We so didn't want to believe it, but it looks like it's true!
Break-ups are never easy so we're sending them both all our love at this difficult time.