Ariana Grande Impersonator's 'Vogue 73 Questions' Parody Is Scarily Good
15 November 2018, 13:40
An amazing Ariana Grande impersonator, Julia Finkelstein, has struck again, this time parodying Vogue's '73 questions' with the 'Breathin' singer and we don't know whether we're laughing or gasping because it's scarily good and hilarious all at the same time.
Ariana Grande has answered Vogue's famous '73 questions' in the form of a body double in a hilarious parody which sees Julia Finkelstein become the Breathin' singer and her impersonation is so good it's equally scary and hilarious.
Ariana Grande Posts Sassy Response To Fan's Male Version Of 'thank u, next'
Starting off the video kneeling on the stool in honour of her 'My Everything' album cover with her trademark sky-high ponytail, the comedian and impersonator wanders around a mansion answering questions in the perfect style of Ari.
When asked 'what's the best advice you would give your teenage self?" she replies 'don't let Nickelodeon dye your hair every other week" and simply responds to 'what's your favourite colour?' with "cloud".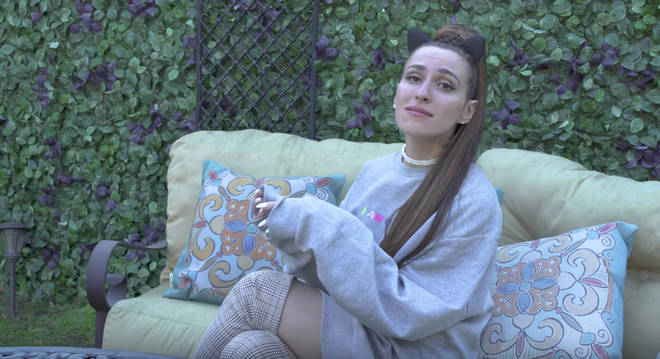 She even copies Ari's recent slip on Ellen, and we can only applaud Julia for her commitment to the role because it is bang on.
At one point, the camera pans to her 'intern', who asks: "Hey Ari, Fallon wants you on the show for the 7th time this week, you in?" and the references are so perfect for true Ari fans who can't hardly contain themselves on Twitter.
Omfgg a canny stop laughing she's done this down to a T

— wee ℂonnie 💗 (@MinConniex) October 21, 2018
Vogue's feature has seen some of the biggest stars show the fashion mag around their homes and answer 73 questions about their likes and dislikes, from Kendall Jenner, Lady Gaga, Taylor Swift and Selena Gomez all taking part in the past, but never Ari.
We wonder if this will inspire her to do the real thing, or perhaps she doesn't feel she needs to after this iconic parody.
>Download Our Brand New App For All The Latest Ariana Grande News