Ariana Grande's Fans Think Her Grammys Dress Was A Tribute To Mac Miller
11 February 2019, 17:17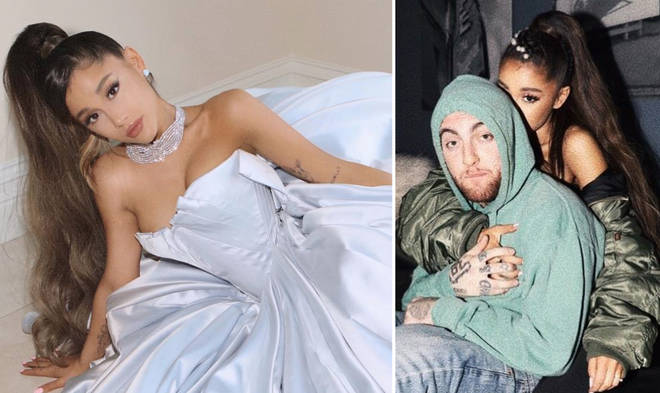 Ariana Grande didn't attend the Grammys, but she still wore her dress which fans think was a tribute to Mac Miller.
Ariana Grande pulled out of the Grammys following a disagreement with the organisers but she didn't let her bespoke ball gown go to waste.
And now fans think the blue satin dress was in fact a tribute to her ex-boyfriend Mac Miller.
Ariana Grande Reacts To Mac Miller's Loss Of 'Best Rap Album' At The GRAMMYs
The 'Thank U, Next' singer posted several photographs on Instagram of herself posing in the gown and looking like a real-life Cinderella which just so happens to be the name of a song Malcolm wrote about her.
One fan shared a side by side photo or Ariana and the Disney princess, which she captioned: "There's no difference. Ariana Grande and Cinderella, he was right."
Another added: "Mac Miller wrote Cinderella about Ariana Grande and look who she is dressed like. I'm crying. She looks so pretty."
Mac Miller made "Cinderella" for Ariana, she dressed as Cinderella to the first Grammy award show Mac Miller was nominated in. https://t.co/z97UIdTwBU

— Justin Tyler 🔰 (@Justin__Miata) February 11, 2019
Despite not attending the award ceremony, Ariana scooped her first Grammy and won the gong for Best Pop Vocal Album for her album 'Sweetener'.