Ariana Grande Reacts To Mac Miller's Loss Of 'Best Rap Album' At The GRAMMYs
11 February 2019, 05:22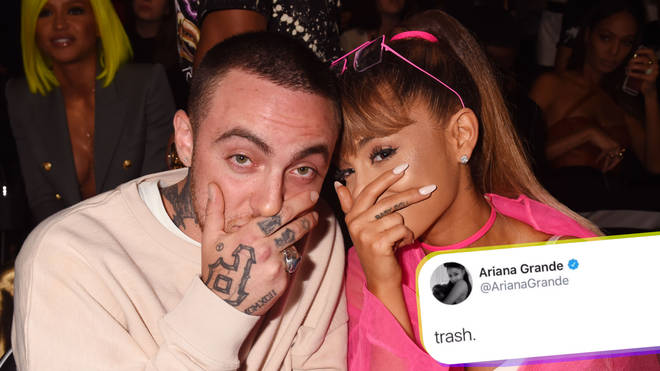 Ariana Grande called the GRAMMYs trash for not awarding Mac Miller with the award for 'Best Rap Album', but ensured everyone she wasn't shading Cardi B.
Ariana Grande shared her thoughts on the GRAMMYs, after they gave the award for 'Best Rap Album' to Cardi B, instead of Mac Miller.
The 'thank u, next' singer took to Twitter to write "trash", followed by "bullsh*t", after the award was announced.
> QUIZ: Which Ariana Grande Era Do You Belong To?
After sharing the two posts to her 60.7 million followers, one user said "Ariana isn't shading Cardi it's cause Mac didn't win," to which Ari responded saying "nothing to do w her. good for her. i promise. i'm sorry."
Following her response, one replied saying "she's trash tho fr", and Ariana responding, clarifying her intentions; "she's not at all and that's not what i meant and u know that".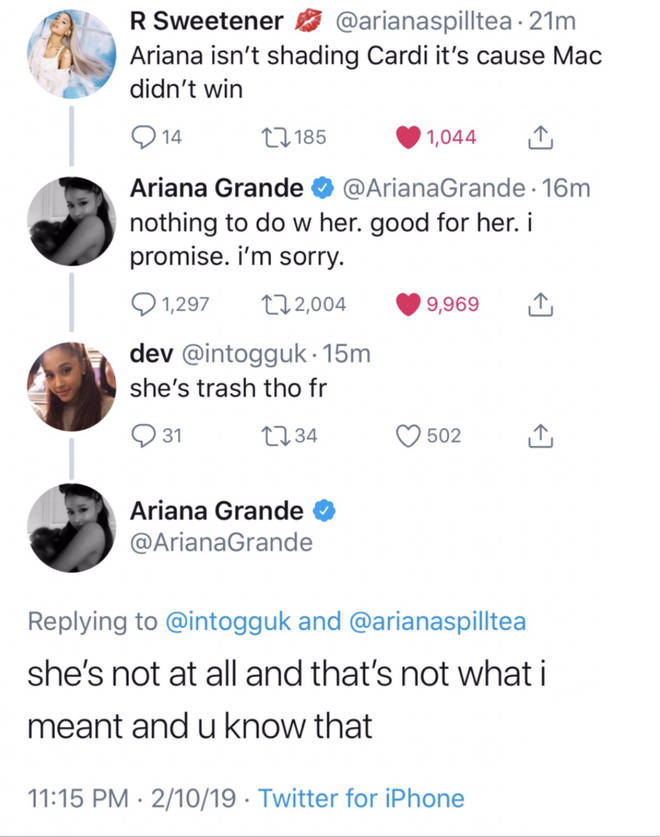 > Grab Our App For The Latest Celebrity News And Gossip!
Many fans were upset with the GRAMMYs, following Mac Miller's loss, especially after the academy invited Mac Miller's parents to the ceremony, only to see him lose to Cardi B.
The rapper had a high-profile relationship with Ariana Grande, which ended in 2018. He, tragically, passed away later in the year.