What Is Khy By Kylie Jenner? Prices, Where To Buy & More
26 October 2023, 12:43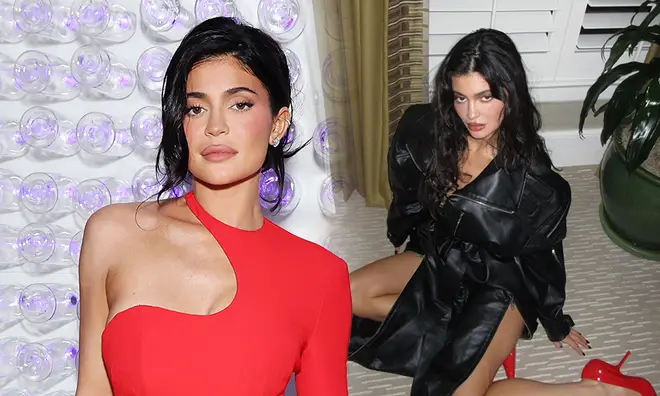 Kylie Jenner has announced she's launching Khy, her very own clothing line, expanding her business beyond Kylie Cosmetics. But what is Khy? Here's what you need to know.
Kylie Jenner, one of the most fashionable Kardashian sisters, is launching her very own clothing line – an announcement she made with the most effortlessly chic post, writing: "Meet Khy," alongside a photo of herself sat on the floor in red stilettos and a leather trench coat with zips at the slits.
The website for Khy.com launched with just a simple image of Kylie facing away, wearing the leather coat with her hands in her pockets. On the homepage, fans are encouraged to sign up for early access.
With a multi-million dollar makeup line already to her name, Kylie Cosmetics, it's no surprise this Kar-Jenner sister is branching out into fashion too, following in the footsteps of sisters Kim and Khloé Kardashian. But what is Khy, what will be on Kylie's clothing line and what other brands does Kylie have?
Here's the lowdown on Khy, by Kylie Jenner.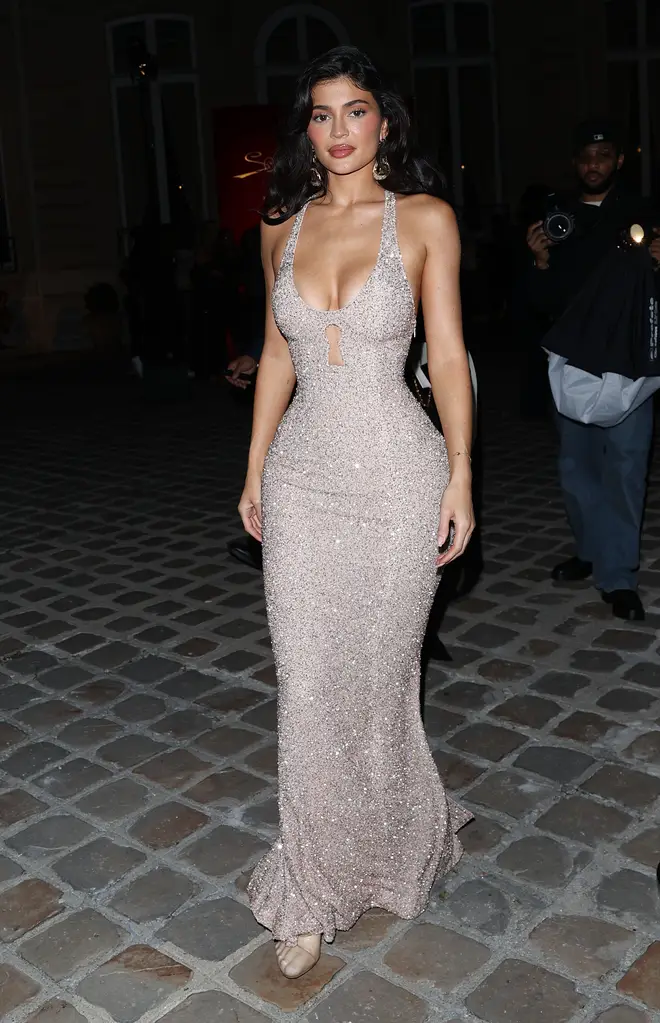 What is Khy by Kylie Jenner?
Khy is the name of Kylie's new fashion brand, a clothing line which Kylie describes as 'inspired by her own personal wardrobe and the different moods she's in', adding it's 'King Kylie' – "who I am at my core," she told WSJ magazine.
Kylie's teamed up with Emma and Jens Grede on the brand, who both work with Kim, Khloé and Kris on their respective businesses.
According to fashion journalist Lauren Sherman at Puck, news of Kylie's clothing line surfaced in the fashion world in July. Sherman wrote that the idea was "not to be Shein not to be Shein—the controversial, wildly popular Chinese fast-fashion outfit—but to offer something better. (Responsibly sourced, less junky, nicer looking. The Gredes don't do bargain-basement.)"
The 26-year-old's new venture comes after she shut down Kylie Swim in 2022 after just one year of the line, following viral bad reviews over the quality of swimwear.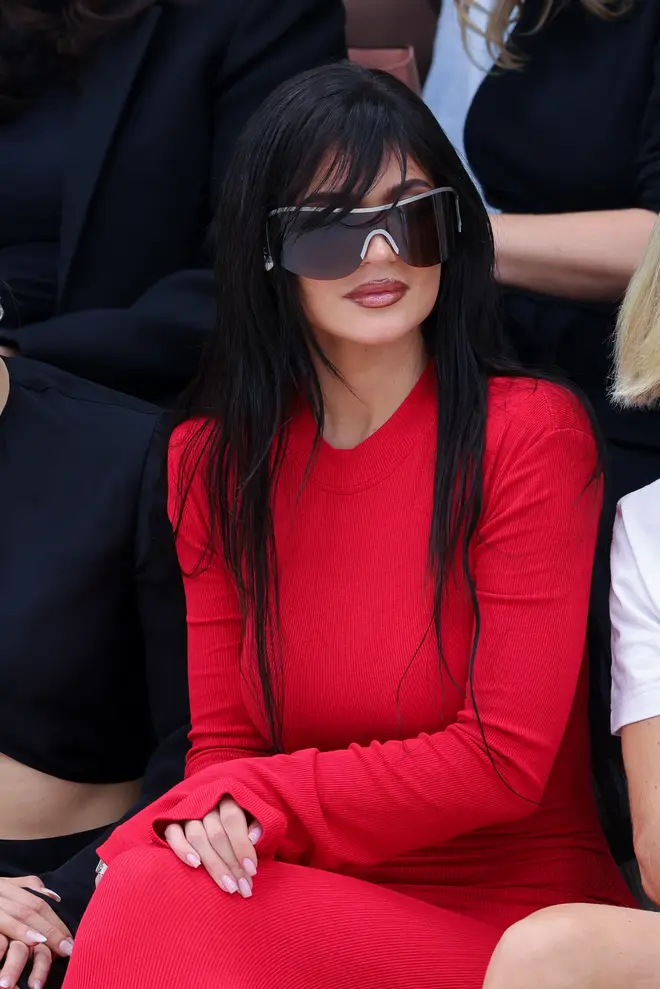 How much does Khy clothing cost?
All of Khy's clothing is under $200 (£165) according to WSJ. As Kylie's clothing brand has only just been announced, there are little details about pricing. If we're making estimates based off of Skims, fans could be looking at prices between £60 - £70 for trousers and tops and £80 for dresses. As a guide, Kylie's sister Khloé's clothing is around £160 for trousers, £200 for jeans and £100 for tops.
We'll update this page with more information as soon as it's available.
What is Kylie Jenner's clothing line?
At the time of writing, there are little details about what Kylie's clothing line actually entails, but in her shoot for WSJ she modelled a range of items, including a lace slip dress, oversized trousers, a feathered coat and a lot of faux leather.
If we're looking at Kylie's recent outfit selfies we're guessing elevated basics and quality essentials will be included.
Fans pointed out how Kylie's approach to fashion seemed to change after she began dating Timothée Chalamet, being pictured more frequently in floaty dresses, cute mini skirts and pared-back outfits.
When is Kylie Jenner's clothing line coming out?
The first collection in Kylie's fashion line will be available to shop from 1st November, consisting of 13 pieces.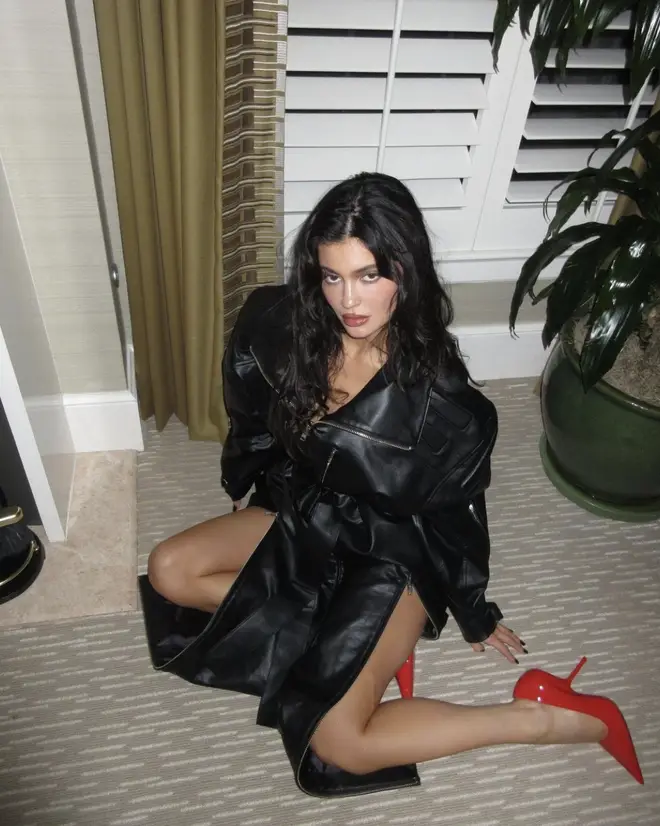 What brands does Kylie Jenner have?
The youngest Kar-Jenner sibling also runs Kylie Cosmetics, which she sold 51% of to beauty giant City in 2020. In August it was reported she was exploring buying back control of the brand.
In 2015 she started out the line with lip kits only, after her pout and over-lined lips had the internet in a chokehold. These days, it ranges from eyeshadows and highlighters to foundations and concealers.
Kylie's also since branched out into Kylie Skin, which is a line of skincare products, and Kylie Baby, which consists of gentle soaps and lotions for babies.
Here's a complete list of Kylie's brands:
Kylie Cosmetics, launched in 2015
Kylie Skin, launched in 2019
Kylie Baby, launched in 2021
Kylie Swim, launched in 2021 and stopped trading in 2022
Listen live to Capital, and catch up on any shows you missed, on Global Player.