The 10 Funniest Things You May Have Missed Last Week
13 July 2015, 06:21 | Updated: 4 December 2017, 11:10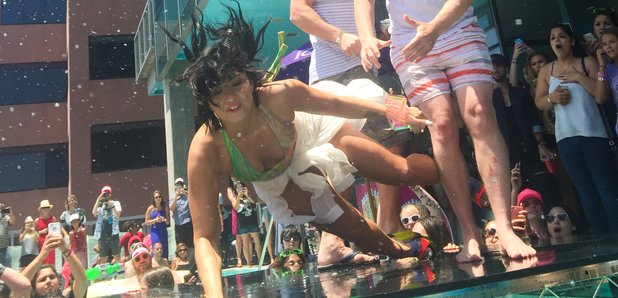 In need of a bit of happiness in your life? Here are 10 things that are GUARANTEED to put a smile on your face!
Whether you've got those general Monday blues, or the weekend is catching up with you and you're hiding under your desk, the Internet is the perfect place to find a bit of happiness!
We've scoured the best of the world's funniest moments from the past 7 days - and we're sure it'll have you rolling on the floor laughing in no time!
DD's brand new track 'Cool For The Summer' might be one that will scar her for life - after taking face-planting the floor during her first performance of the track live!
2. The world reacts to Justin Bieber's bum
Everyone seemed to have an opinion on Bieber's booty-pic, but hands own our favourite had to be Miley Cyrus'. CLASSIC!
> See the BEST reactions to Justin Bieber's naked picture.
3. A DJ manager to troll a WHOLE club
There's nothing more euphoric on a night out than when the bass drops... So imagine how these clubbers felt when the DJ built up a track so much and did THIS!
"When you troll the entire crowd" Credit: Mashd N Kutcher

Posted by Capital FM on Wednesday, 8 July 2015
Demi Lovato isn't the only one who was a little unsteady on their feet this week - One Direction's Harry Styles managed to fall over on stage, too!
Harry Styles stacked it on stage last night and he went down HARD! Watch the moment poor Hazza got back up: capitalfm.co/SCPgwX

Posted by Capital FM on Friday, 10 July 2015
What is it with stars falling over? Lady Gaga even managed to get knocked over by her own feet last week.
The Little Mix girls took over Capital TV last Friday, and the whole Face-To-Face special was HILARIOUS! One particular highlight for us, though, was Perrie's "special" face! #gurn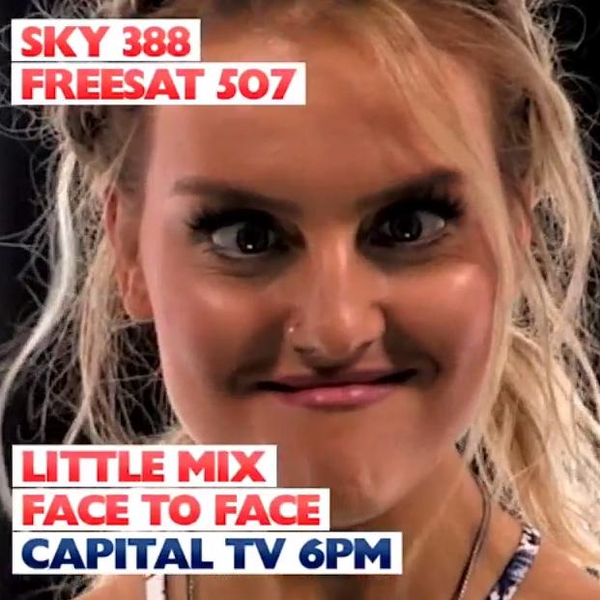 So the former 'Friends' and 'I Love You, Man' star might be the latest superhero on the block in Ant-Man, but Capital's Dave & Lisa have ANOTHER persona for him...
Seth Macfarlane and Mark Wahlberg stopped by Capital to promote their latest movie, 'Ted 2'... As the pair are AMAZING at accents, we couldn't resist challenging them to a game of Accentuate!
9. Americans get fooled into thinking the 4th Of July is moving...
So Joseph Gordon-Levitt was one of America's Founding Fathers... Who knew?
Capital Weekend Breakfast hosts Dave Berry & Lisa Snowdon were obsessed with the story of a red kite falcon that was stealing skinny dippers' clothes. But that's not the only time humans have been mugged off by animals - and we have proof!