Justin Bieber Apologises For Naked Bum Picture: "I Wasn't Thinking"
13 July 2015, 08:52 | Updated: 13 July 2015, 15:01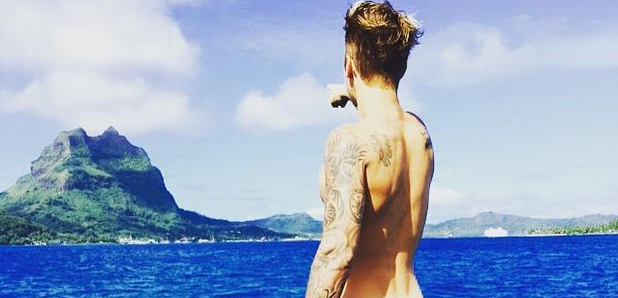 Plus check out 9 AMAZNG fan reaction to the cheeky pic that broke the Internet.
Last week the world got QUITE the shock when they woke up to a picture of Justin Bieber's pert posterior doing the rounds online and basically breaking the Internet in the process.
The 'Where Are U Now' star posted a picture of his fully naked self on the deck of a boat near Bora Bora with the caption "Look…", and of course everyone could LITERALLY not tear their eyes off dat booty.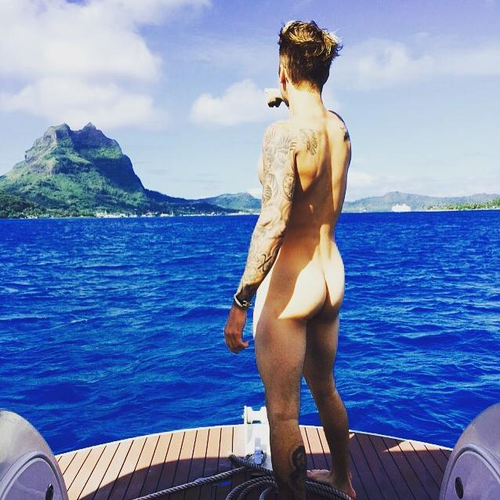 But now it looks like Justin's feeling regret about being quite so *ahem* open, and has issued an apology if anyone was offended by the sight of his cheeks.
"Hey. I deleted the photo of my butt on Instagram not because I thought it was bad but someone close to me's daughter follows me and she was embarrassed that she saw my butt and I totally wasn't thinking in that aspect," Justin posted on Instagram. "And I felt awful that she felt bad.
"To anyone I have offended I'm so sorry," he added. "It was completely a pure-hearted as a joke but didn't take in account there are littles following me!!!! Love u guys."
Kim Kardashian may have tried to break the Internet with her belfie, but Biebs actually succeeded – and the memes that followed his picture are pure internet gold.
We've picked out some of our faves:
1. Professional Justin Bieber lookalike Miley Cyrus lead the charge with this bootylicious edit:
2. Now THIS is a Google logo we could get on board with!
Finally after all these years, we have the new Google version #LetsSeeTheRestOnShots #TURNAROUNDJUSTIN pic.twitter.com/Vnfcg1JPlD

— HARRY SOLO DMS (@Ourbaby_JB) July 7, 2015
3. Bieber's butt is some #Beliebers' reason to live. Reason. To. LIVE.
beliebers #TURNAROUNDJUSTIN pic.twitter.com/QdBzXRYMIV

— they're not 21 / 18m (@CALUMCCANN) July 7, 2015
4. Even Hazza's impressed with the view:
LITERALLY THE ENTIRE WORLD WHEN THEY SAW JUSTIN'S PIC #TURNAROUNDJUSTIN #justinsass pic.twitter.com/ChV6EhrGnb

— aaliyah loves harry (@oralwithharry) July 7, 2015
5. Christ is watching you from your calf, JB:
OMFG ASDFGHJKL #TURNAROUNDJUSTIN pic.twitter.com/wimSrC8dAb

— pls Justin (@DrewsSoldiers) July 7, 2015
6. That lil tush is a work of art, appaz:
Justin Bieber fans be like: pic.twitter.com/zH9dt0mfRw

— . (@diohnisio) July 7, 2015
7. He might take the lead from Nicki Minaj and have a racy album cover:
PROBABLY JUSTIN'S NEW ALBUM COVER #TURNAROUNDJUSTIN #LetsSeeTheRestOnShots pic.twitter.com/SPUShtxIPP

— 26 days → fpdc (@sugarybieber) July 7, 2015
8. #DEAD
#turnaroundjustin pic.twitter.com/HiZnaosafx

— A (@DimplesOfBieber) July 7, 2015
9. All of his celeb pals got involved:
SQUAD GOALS #TURNAROUNDJUSTIN pic.twitter.com/hwrqVQSUvg

— shami (@JustinWaitForMe) July 7, 2015
Oh Justin, PLEASE keep posting cheeky snaps like this – it genuinely made our week! Don't forget to apply the sunscreen though, or that could end BADLY!
You may also like...
WATCH: Justin In The Video For 'Where Are U Now'