MAFS UK's Jordan Denies Kissing Another Girl Amid Marriage To Erica
3 November 2023, 15:19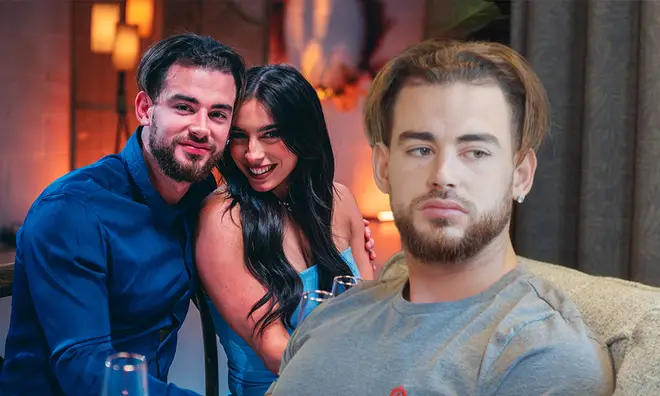 MAFS UK star Jordan Gayle has denied cheating on wife Erica Roberts.
Jordan Gayle was accused of cheating on wife Erica Roberts this week, after MailOnline published pictures of him in the back of a cab with a mystery blonde women, reportedly after a night out in May during which he "kissed" her at rooftop bar Madison.
To add fuel to the fire, during Erica's recent Instagram Live with comedian Kane Brown, Luke Worley – who has his own feud with Jordan – commented: "Are you forgetting Jordan cheated on you in a night club?"
Viewers took it to mean Jordan and Erica were no longer together, as he made his feelings on unfaithfulness clear throughout this series of MAFS.
However, he has since denied cheating on Erica in a statement to the publication. He said: "The accusation of me cheating on Erica is 100 per cent false and clearly coming from someone who has a malicious agenda to try and ruin our relationship."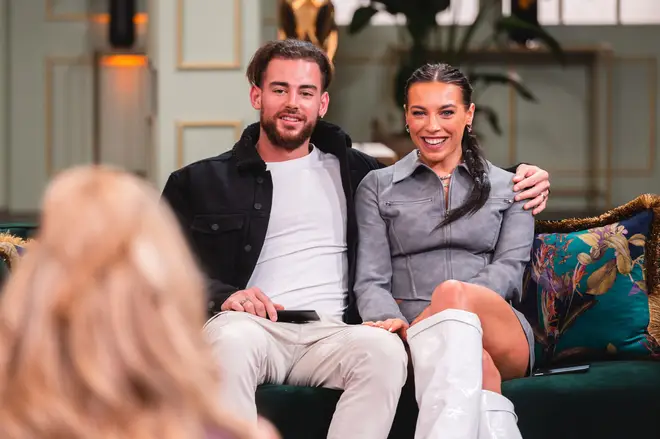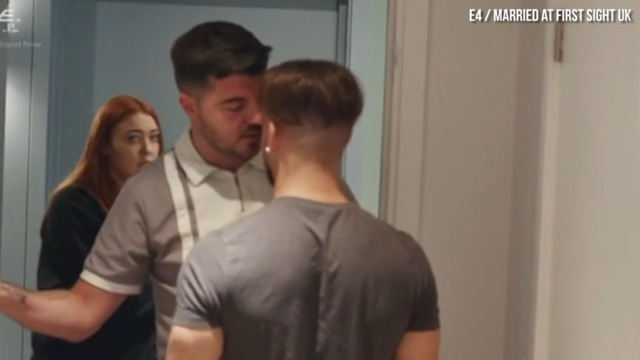 Luke and Jordan have a physical fight on MAFS UK
"The picture in question was from a night out with the boys, we all have photos with the girls who were with us, and a completely harmless and innocent photo has been twisted to a place that could be very damaging and upsetting to my relationship.
"I don't condone cheating which you can see from my strong opinions and actions with certain situations on the show – I would certainly never cheat on Erica and jeopardise my relationship."
His statement came in response to allegations he'd spent 'the whole night cuddling up to a woman that wasn't his wife, and he did it in the company of a few of his co-stars.'
Their source added: "But Jordan insists that he didn't cheat on Erica and the whole thing is a total misunderstanding... he says that the woman kissed him and he didn't reciprocate.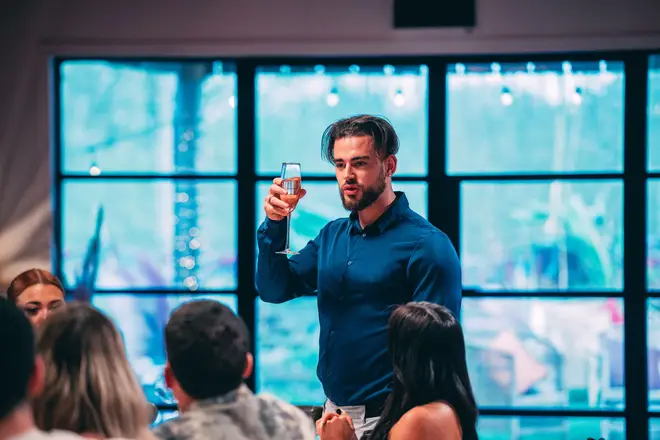 "The cast questioned Jordan's alleged behaviour during filming of the show's reunion episode, where it was claimed that his actions weren't that of someone in a relationship or indeed a marriage."
Luke had hinted at Jordan's 'cheating' scandal while on the Into The Barbershop podcast, hosted by TOWIE's Jordan Brooks, which came out after the episode of him starting a fight with Jordan aired. The fight got Luke and wife Jay kicked off the show.
Speaking to the host, Luke said: "Jordan did some naughty things that will come out soon. All I can say is if people think that Jordan is this nice guy that sticks up for girls who have been cheated on, he's chucking stones in glass houses, I'm telling you...He's done worse."
Listen live to Capital, and catch up on any shows you missed, on Global Player.