A TikTok Creator Received An Email From Her 13-Year-Old Self & We're Teary-Eyed
31 March 2023, 14:39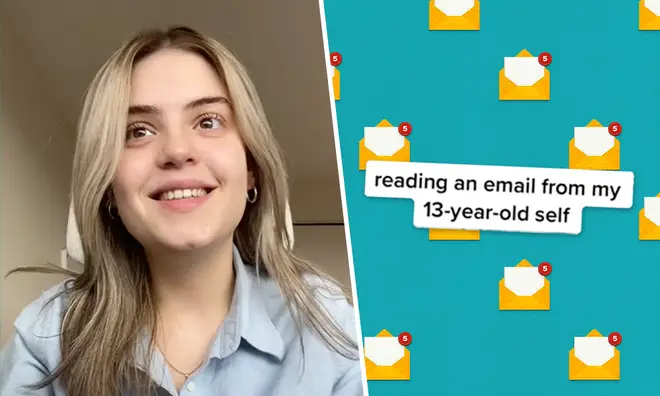 A TikTok creator received an email from herself that was scheduled seven years prior, here's what it said...
Can you imagine what it would be like to wake up to an email from your 13-year-old self?
Well, TikTok creator @michelleskidelsky experienced just that! She posted a video to the platform explaining the bizarre blast from the past and it's got thousands of users feeling nostalgic!
The De-Influencing TikTok Trend Explained
4 Fashion Trends Set To Blossom This Spring
On March 28, Michelle explained that she had been contacted from her literal mini-mi and the video has since gone viral; it's been viewed nearly 3 million times in just a few days!
"So a couple of days ago I got an email from I, s*** you not, my 13-year-old self," she started the video, and she captured everyone's attention hook, line, and sinker.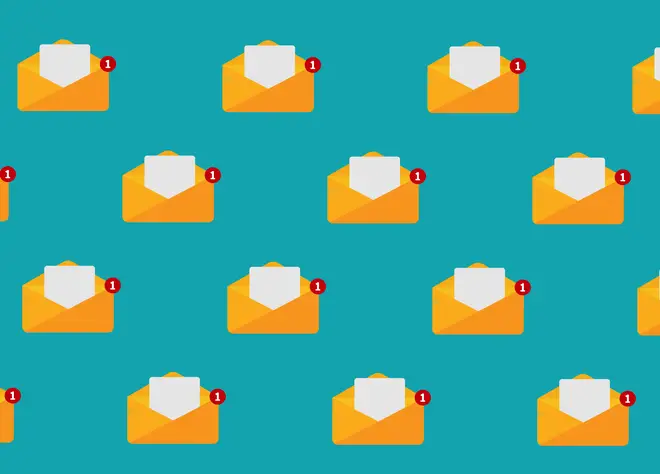 She revealed that when she was a young teen she discovered a website that would allow her to schedule emails to come back to her in the distant future – which is exactly what she did.
A 13-year-old Michelle wrote: "Dear future me. Hi, it's me. Did you miss me? It's me... you!
"I really like these letters, maybe this is the last one or maybe this is the first of many more that will come every day from now on. Either way, I hope you are very well, I am very well if that makes any difference."
She then received words of encouragement from her past self, the email read: "I hope that you remember that you are very beautiful and awesome and deserve lots of awesome things."
Michelle was then asked if she still wanted to be a doctor when she grew up, the TikTokker revealed that she is now a communications major.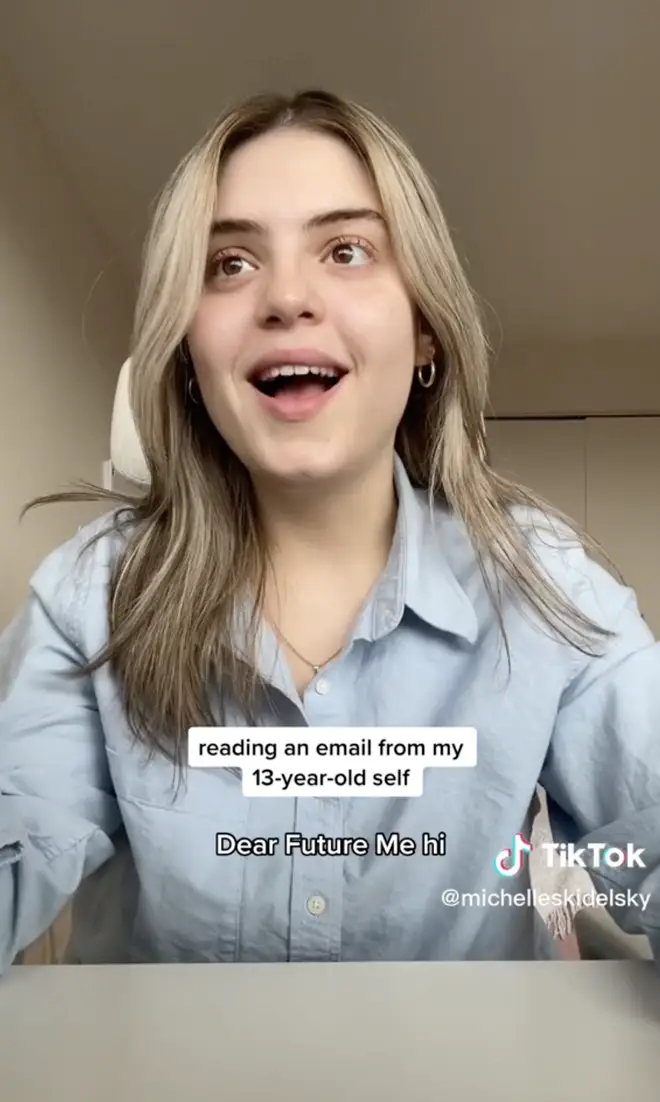 "If your life has gone horribly wrong I'm sorry, but your life was awesome at one point and don't regret making your life horrible because at one point it was everything you wanted," the modern-day Michelle then branded these as wise words.
"I am proud of you because I know we are both capable of great things, you are smart or you were and you can be smart again," the creator laughed as she read the email aloud.
The letter dropped many nostalgic and wise gems throughout, the 13-year-old even asked if her future self would 'treat yourself to a doughnut' at the end – aw! Have a watch of the TikTok yourself below.
The throwback TikTok feels like it's leapt straight from the script of a rom-com and had everyone in their feels, so it came as no surprise that it quickly racked up over 600,000 likes and a slew of adoring comments!
The date of the email was marked March 22, 2016, which shockingly is already seven years ago – oh, how time flies!
This is just one of several emails a young Michelle had lined up for her future self but she revealed that for her last digital time capsule she closed her eyes and "blindly picked a date".
> Here Are All The Ways You Can Listen To Capital