Selena Gomez Is Working On Her Next Album: Here's Everything We Know So Far
25 August 2023, 12:52 | Updated: 25 August 2023, 16:42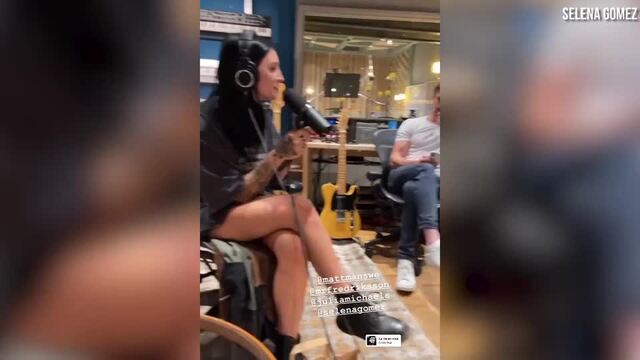 Selena Gomez works on new music
Selena Gomez has officially begun her new music era! Here is everything the pop star said about her upcoming record...
It's official, Selena Gomez has broken ground on her next album, and she's gearing up to a whole new era!
The 30-year-old star has given us the news we've all been waiting for, confirming that her fourth studio record is on the way – but she hasn't revealed its title just yet.
After confirming she's working on new music, Selena has finally released her first single in nearly a year, 'Single Soon', which she described as 'perfect for the end of summer' – and it certainly lives up to that.
Upon the release of the singer's My Mind & Me documentary, which also debuted a brand new single, Selena finally dropped the new song in November - and it even won an award for 'Film Song of the Year' at the Variety Hitmakers Brunch in Los Angeles in December.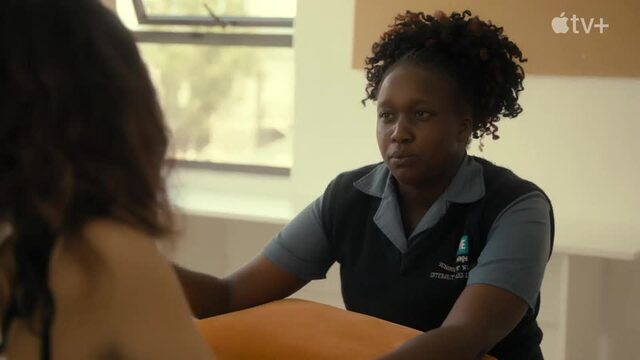 Watch the new trailer for Selena Gomez: My Mind and Me
Is Selena Gomez releasing a new single?
Selena has released 'Single Soon' which dropped on on 25th August, confirming the release after fans begged her for new music for months.
She confirmed her comeback after signs for 'single soon?' started popping up across parts of the US. The poster had a phone number attached which, if called, played the intro of a song including a voice note from her sister Gracie.
A website also emerged called illbesinglesoon.com where fans could sign up for updates on Selena's music.
Is Selena releasing a new album?
Sel discussed her upcoming music when she joined Jimmy Fallon on The Tonight Show in December 2022, and she promised the bops with the new record. She told Jimmy: "I'm just so used to writing sad girl songs because I'm good at that, but I'm ready to have some fun. And I think people are going to like it."
Selena is undeniably a force to be reckoned with as she balances her pop star lifestyle with her acting career, earlier this year she spoke to Deadline about the upcoming second season of Hulu's Only Murders in the Building in tandem with her looming LP.
She dished on her busy schedule: "I just finished Season 4 of my cooking show [ Selena + Chef ], and I am in L.A. working on my album now."
When quizzed on her next era, Selena kept her cards close to her chest but hinted that she could make a return to the road, revealing that she's "open to a tour, 1,000 per cent".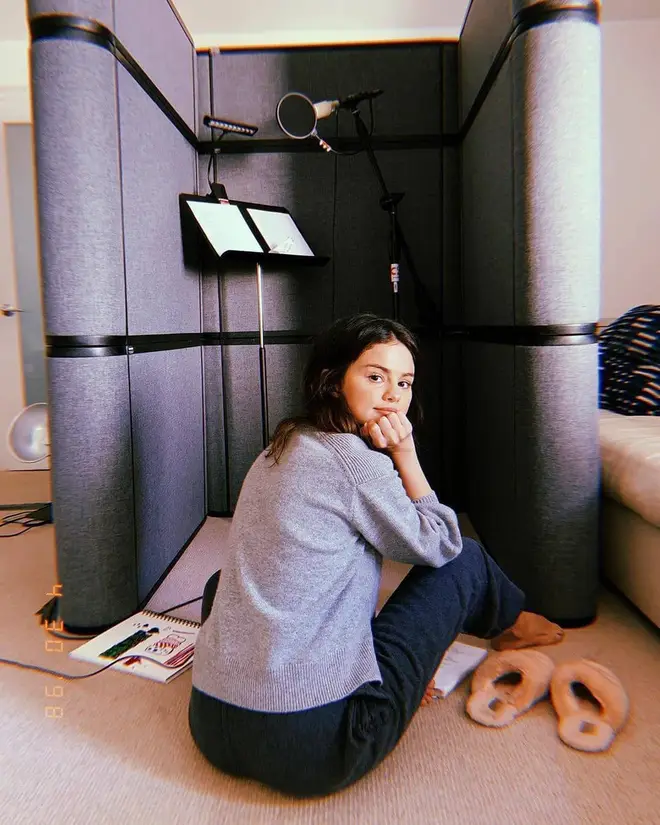 What kind of music is Selena releasing?
Selena spoke further about the style of songwriting she'll showcase with the new album, she revealed to Vanity Fair that her upcoming drop is "very pop".
"The music I'm doing right now is about real things that I'm walking through. It's really powerful, strong," the star explained.
She went on to share that thematically the record will be marking a departure from her more melancholy projects: "The theme generally is freedom—freedom from relationships, freedom from the darkness."
The latest update came in June 2023, when the 'Rare Beauty' founder promised fans that she's been working on new music and even shared a glimpse of her time in the studio.
Showing pure dedication to her craft, Sel captioned a series of snaps in the studio: "Don't worry guys, it's coming. Even from Paris," alongside a wink face - and we couldn't be more excited!
The ex-Disney darling has quite the collection of projects under her belt, having released three previous studio records, two compilation albums, as well as four extended plays – and that's not even covering her work under the stage name Selena Gomez & The Scene!
Her last released work came in 2021 with the arrival of 'Revelación', a long-promised Spanish-centric EP. Her only musical venture in 2022 thus far manifested in a collaboration with none other than Coldplay with the track 'Let Somebody Go'.
We can't wait to see what this pop powerhouse puts out next!
Listen live to Capital, and catch up on any shows you missed, on Global Player.