Outkast Tease Reunion Plans With New Picture On Instagram
3 December 2013, 11:34 | Updated: 9 May 2018, 11:58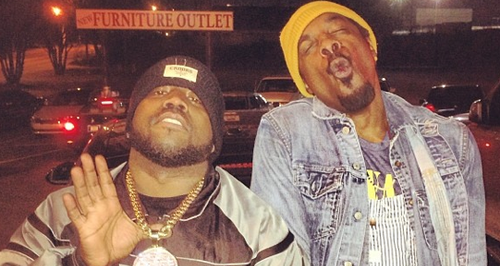 Big Boi uploads a shot of himself and Andre 3000 as speculation of a reunion between the pair grows.
Rumours of an Outkast reunion went into overdrive yesterday (2nd December) as Big Boi posted a new shot of himself with Andre 3000 on Instagram.
The picture was taken outside Stewart Avenue in Atlanta and comes following reports the duo will reunite in 2014 – including at Coachella Festival.
The artists went on hiatus in 2007 and haven't performed with one another since 2004.
2014 will be the 20th anniversary of their debut album 'Southernplayalisticadillacmuzik' and they have released a total of six studio albums together.
There most successful record was 2003's 'Speakerboxxx/The Love Below' which produced the singles 'Hey Ya!' and 'Roses'.
[[ This video has been removed ]]
OutKast Hits on MUZU.TV.