Mark Ronson Reveals His Fights With Diplo Whilst Creating Silk City
11 September 2018, 14:57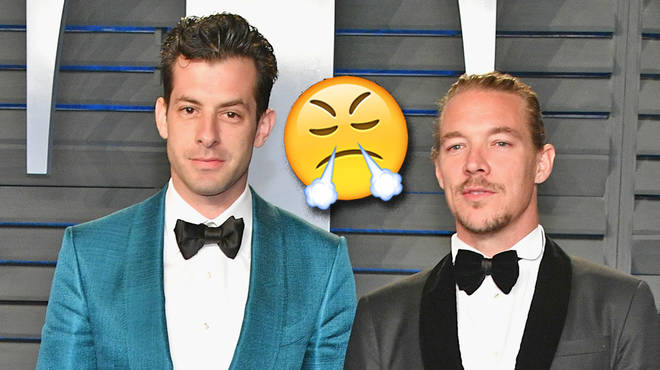 Mark Ronson's opened up about the "stupid fights" he and Diplo had whilst making Silk City's latest bangers.
Mark Ronson and Diplo are the superstar DJ duo behind the magical tunes of Silk City - and yes, we all know that their latest single 'Electricity' with Dua Lipa is one of the biggest anthems of the year.
> WATCH: Sam Smith Offers Dua Lipa His Advice For Her James Bond Theme Song
But whilst we love their work, we had no idea that the duo actually had plenty of fights during the making of their biggest tunes.
Speaking to the Daily Star about their fights, Mark Ronson explained, "It's a good thing that we came into it as friends. At the beginning we had some stupid fights as I had never really been in a band situation before."
He went on to add, "I think we had a level of mutual respect that helped to clear out the 'other person thing'. When we work I might not always think that this is the best synth sound but at the same time I respect what he's done. I wouldn't be going out on a limb to say his stuff is always more future leaning.
"We can sometimes be in a territory where I feel a little less comfortable and then I go: 'Well I trust him.' Then sometimes it's the other way round and I'm like: 'Nah this is supposed to be the sound of piano or the guitar.'"
So far, Silk City have worked with Dua Lipa, Desiigner and GoldLink, amogst others, but with their latest effort 'Electricity' racking up over 10,000,000 views on YouTube in a couple of days, we're hoping there's plenty more to come in the near future!
> Download Our Free App For All The Latest Music News!