WATCH: Sam Smith Offers Dua Lipa His Advice For Her James Bond Theme Song
17 August 2018, 10:33
With rumours that Dua Lipa is set to record the next theme song to the latest James Bond movie, it only seemed fair that we got Oscar winner, Sam Smith, to give her some advice.
It's been rumoured that Dua Lipa is the next star to take the role of singing the James Bond theme tune, for quite some time.
So we couldn't chat to Sam Smith, her mate and winner of an Oscar for singing a previous 007 tune, without giving her advice, could we?
> Dua Lipa Covered Troye Sivan's 'My My My!' And It's Actually Beautiful
The 'Too Good At Goodbyes' singer joined his collaborator, Calvin Harris, on the phone, as they both rang Roman Kemp to drop their new banger, 'Promises'.
At this point, Ro informed Sam that Dua might have the Bond gig, and Sam Smith said "It's scary as hell. Honestly, I think she'll smash it.
"If she gives a bit of that Madonna vibe, that'll be amazing," continued Sam.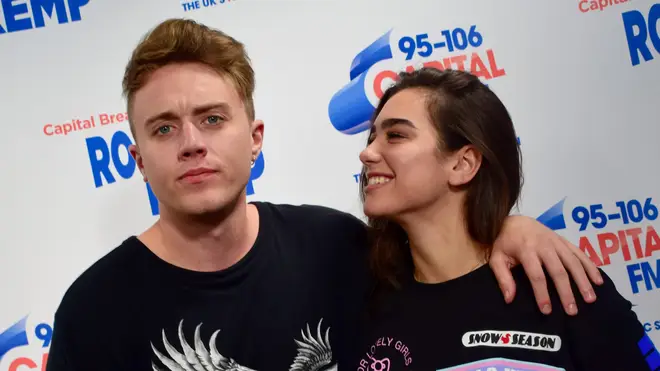 > We've Got All The Biggest Stars Chatting To Us Over On Our App!
Imagine that. A Sam Smith-inspired song, sung by Dua Lipa, channelling Madonna. (Write your Academy Award acceptance speech now, Dua. 'Kay?)