Here's Every Single Outfit Maya Jama Has Worn On Love Island
15 March 2023, 15:13 | Updated: 28 March 2023, 15:09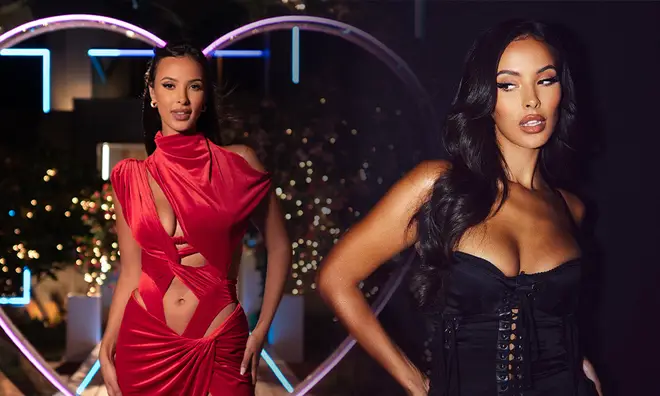 Here is every single dress Maya Jama has worn on Love Island, where are her outfits from and how much do they cost?
Maya Jama won over the nation's hearts when she signed on as the Love Island host for the ninth series, the show came to a close on March 13 but that hasn't stopped us from thinking about her looks!
Week after week, Maya would strut into the Aftersun studio and make some bombshells appearances in the villa, and every single time she stepped out looking drop-dead gorgeous without fail.
The 28-year-old star has been turning heads left, right and centre with her jaw-dropping outfits and
We couldn't help but put together a compilation of all of the 28-year-old's ensembles from Winter Love Island 2023
Maya Jama Before She Was Famous: Inside Her Climb To Success
How Much Does Maya Jama Get Paid To Host Love Island?
From that beginning red number to the cut-out dress that sent the internet into a tailspin, here is every outfit the presenter has worn on Love Island and Aftersun and where you can buy them from…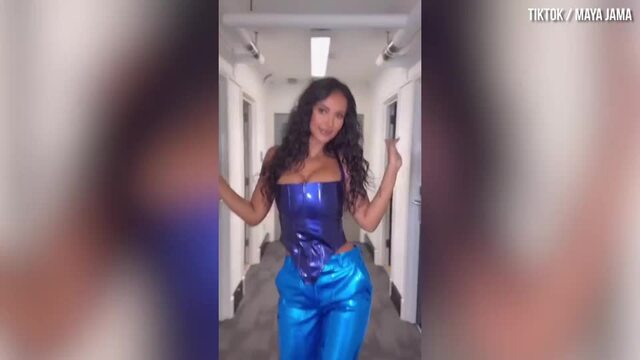 Maya Jama shows off all of her Love Island outfits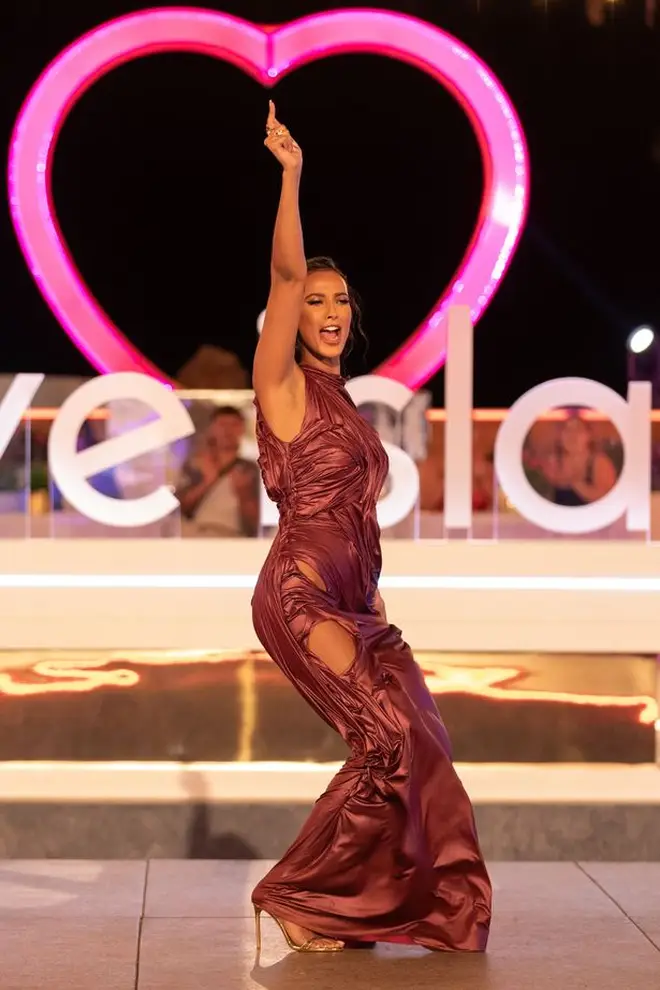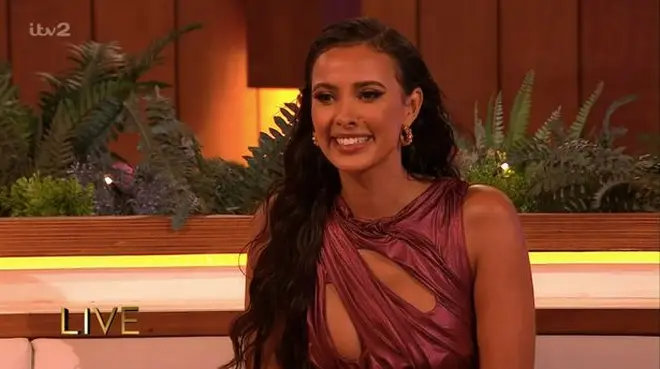 Maya's Love Island finale dress had everyone speechless
And just like that, the 2023 Love Island finale crept up, and with it came a host of incredible looks from the contestants and the stylish host!
Maya stepped out in another 'wet look', wearing an iridescent burgundy dress that clung to her frame with draped fabric skillfully detailing the neckline and multiple cut-outs.
The dress is a one-of-a-kind custom look from Di Petsa, however, a shorter gown in a similar style (The Midnight Mini Dress) from the designer would set you back a whopping £1,400!
Maya Jama serves mermaid realness with cocktail dress on Aftersun finale
Maya Jama brought the fun to the Aftersun finale when she wore a whimsical mini dress which was adorned in sea-themed appliques – we're obsessed!
Of course, she just had to don mermaid waves with the oceanic look and the bedazzled number had a pop of colour with a trim of pink ostrich feathers along the hem.
The 'Martini Dress' was designed by Clip Peppiatt with the price tag coming in at £1,550!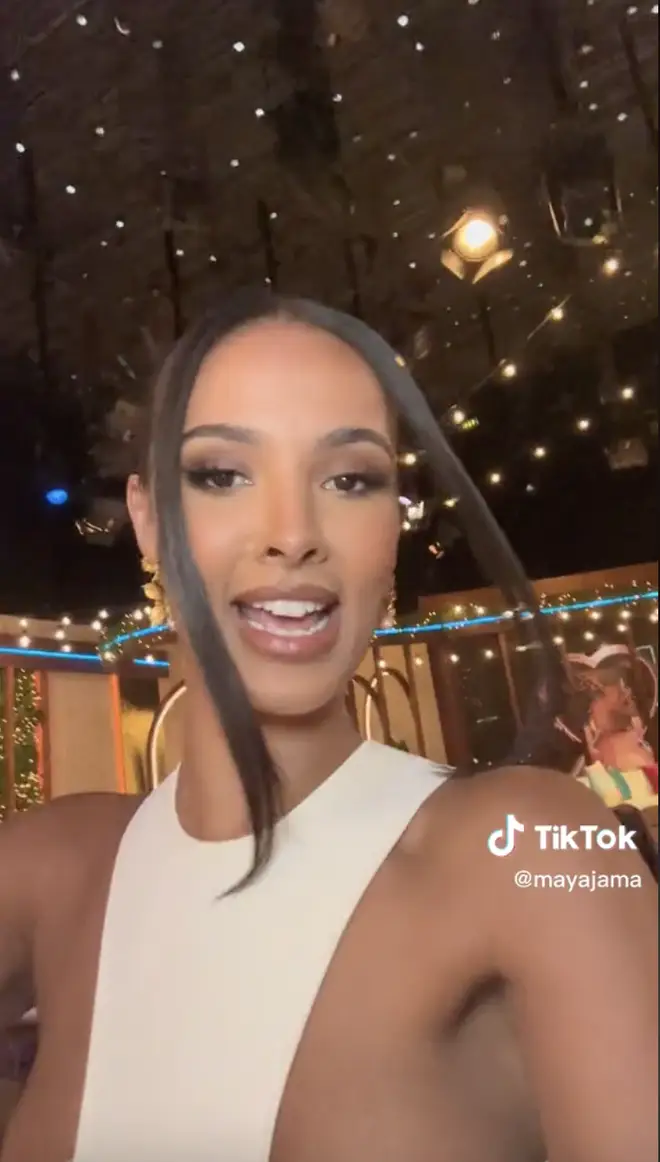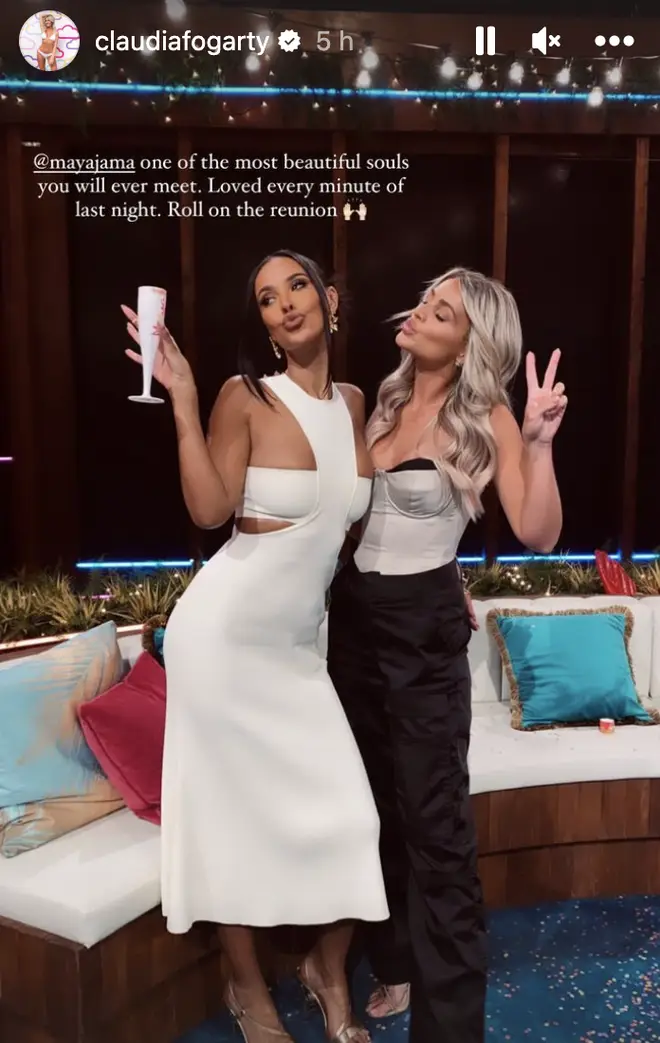 Maya Jama wears white bandeau dress during Aftersun
In the penultimate episode of Aftersun, Maya ended with a band when she showed up to host in a long white knitted halterneck dress.
The look featured a matching bandeau with cutouts along the ribs, she elevated the look with a slicked-back bun with face-framing pieces and some statement earrings.
The gown is the 'Slashed Harness Rib-Knit Dress' by Alexander McQueen and costs an eye-watering £1,540!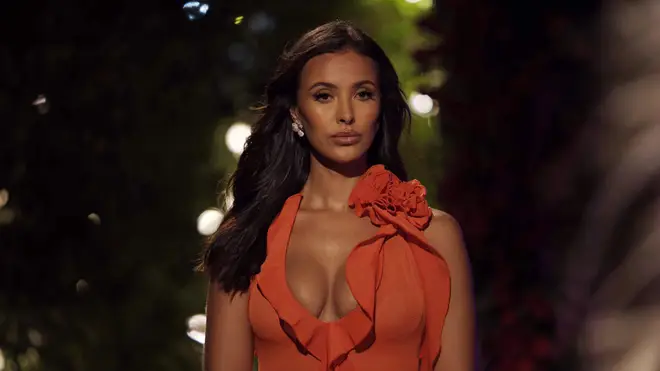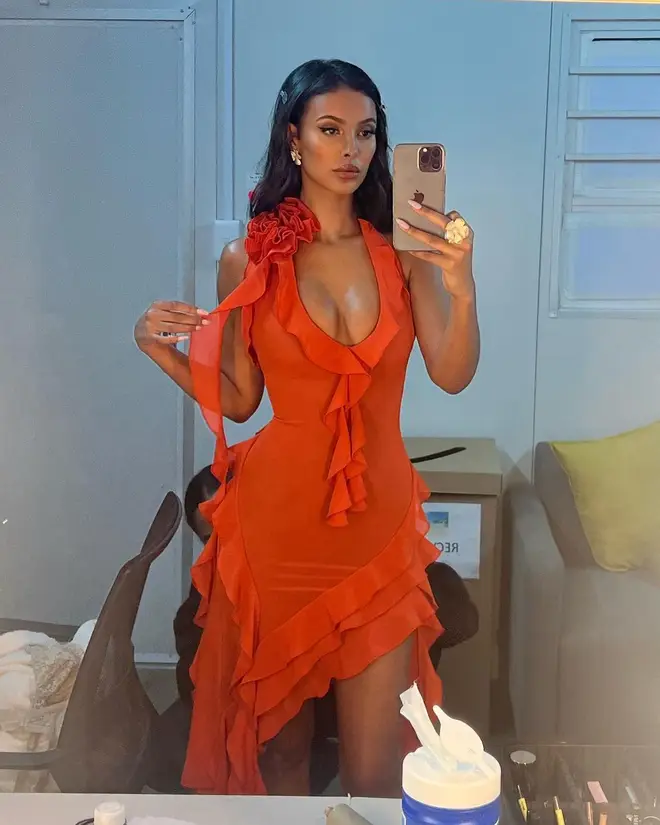 Maya Jama is the ultimate bombshell in a bold orange dress
Another shock entrance... another daring look. Maya Jama stepped into the villa on March 1 to shake up the villa and deliver the news of the latest looming dumping.
She did so whilst looking utterly dazzling in an asymmetrical dress, in an orange/red hue with ruffle detailing along the trim. The look made a statement with a fabric floral arrangement near the neckline – gorgeous!
The number is by Fanci Club, a designer that has been worn by the likes of Hailey Bieber, Bella Hadid and Olivia Rodrigo. The 'Garden of Eden' dress costs $350 (£290) and also comes in black, green, pink, and turquoise.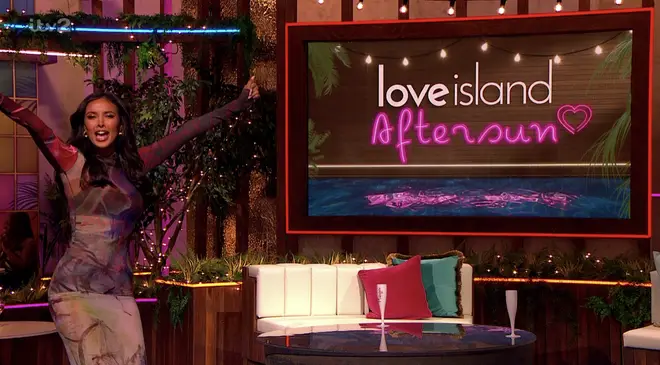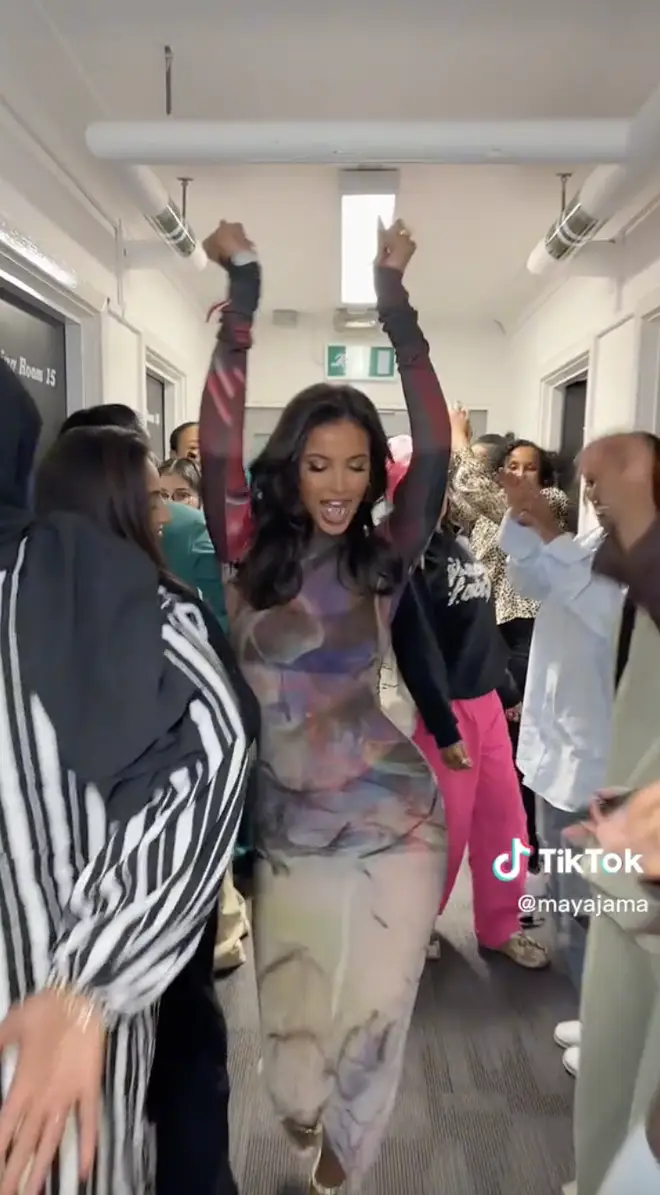 Maya Jama turned heads with an abstract mesh dress
Maya's Love Island outfits have just been getting better and better and her latest Aftersun outfit had the internet in complete meltdown as we were all in awe of her abstract mesh dress.
The stunning dress gave us all summery vibes thanks to the colourful pattern and of course, she accessorised with the most glowy makeup and flowy hair to complete the look.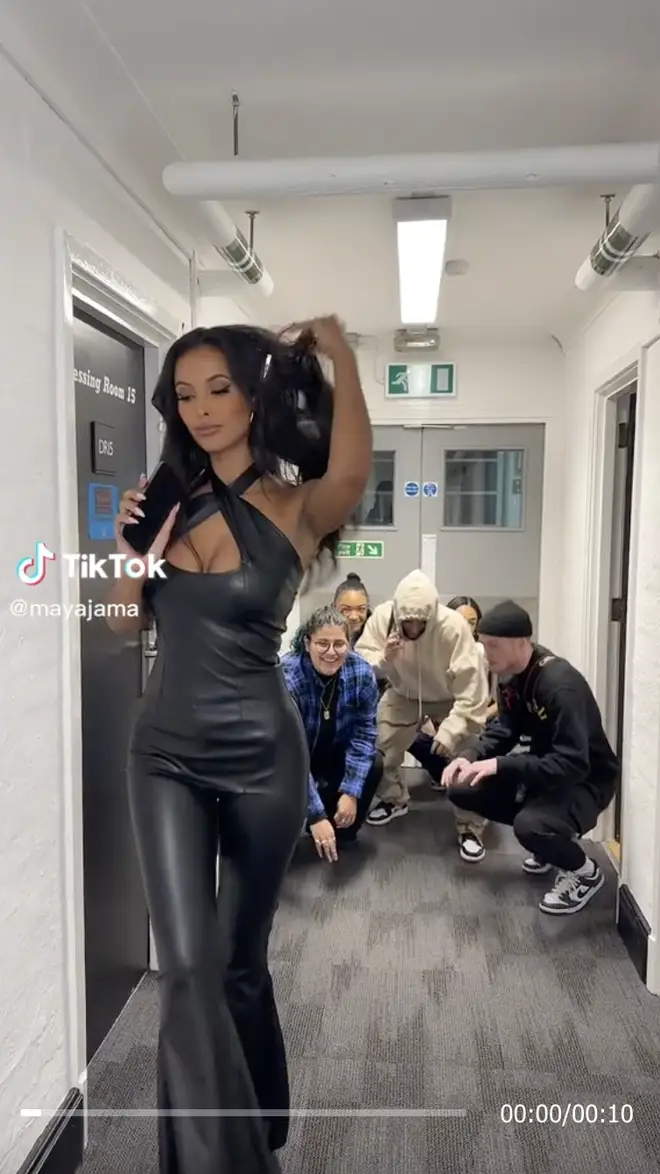 Maya Jama looked sensational in a black leather jumpsuit
Aftersun's fifth episode saw Maya rock a leather-effect jumpsuit and she stunned head-to-toe in the black ensemble.
The piece featured a criss-cross halterneck with a cut-out framing the décolletage and a flared leg. The jumpsuit looked effortlessly chic with her signature loose waves.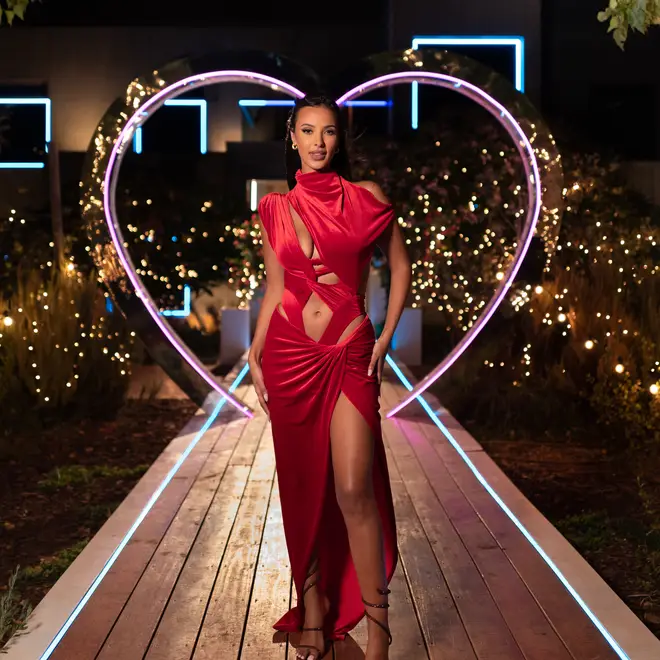 Maya Jama proves red is her colour once again
Maya waltzed back into the villa in another head-turning look, showcasing (for a second time) that the Love Island host knows how to rock red!
She wore a coordinated two-piece by LaQuan Smith, a designer who is proving to be one of her favourites. The look comprised of an asymmetric bodysuit with a high neck, a draped shoulder and several cut-outs. A matching midi-length wrap skirt was paired with it which allowed Maya to serve a stunning leg pop moment.
The 'Maxi Skirt with Wrap Hip Detail' is still listed on LaQuan Smith for $895 (£745), the bodysuit however is no longer being sold on the designer site but can currently be found at FARFETCH for £880.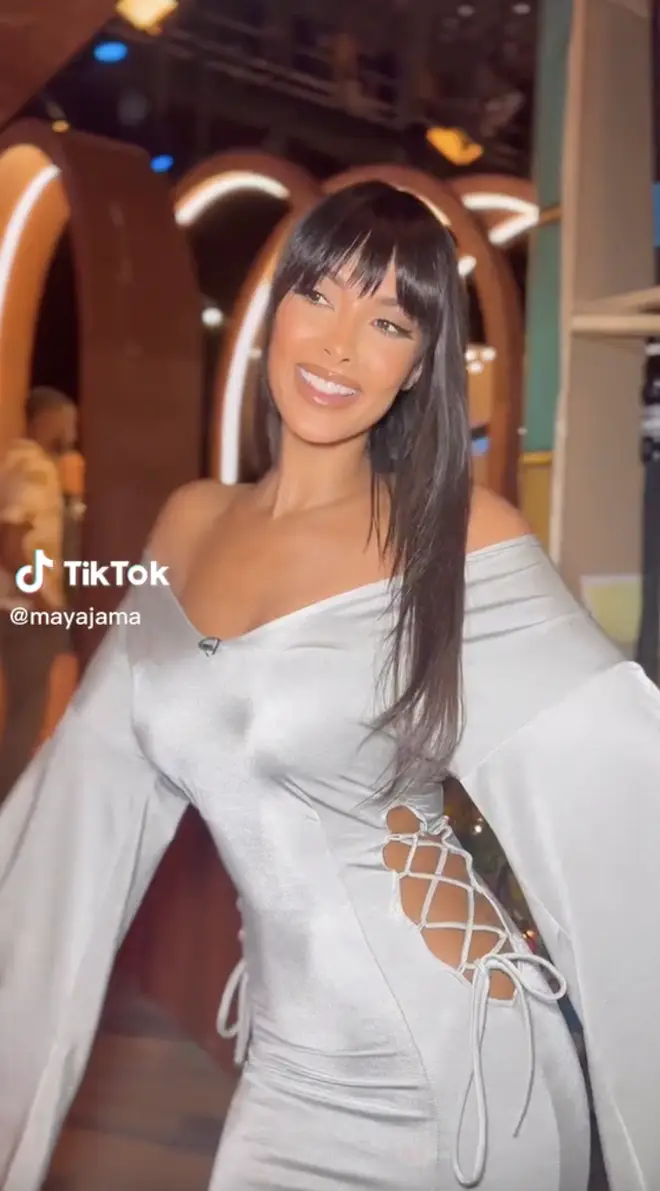 Maya Jama pairs a new hairdo with silver dress on Aftersun
During episode four of the chat show, it wasn't just Maya's outfit that got everyone talking, but her stunning new haircut too!
The host debuted her bangs whilst donning a silver, off-the-shoulder dress in a fit and flare style with draped arms. The gown had cut-outs on the sides with lace-up detailing and Maya utterly shone in the ensemble.
The Amy Shehab design is called the 'MOONLIGHT LACE DRESS' and is priced at $165 (£135).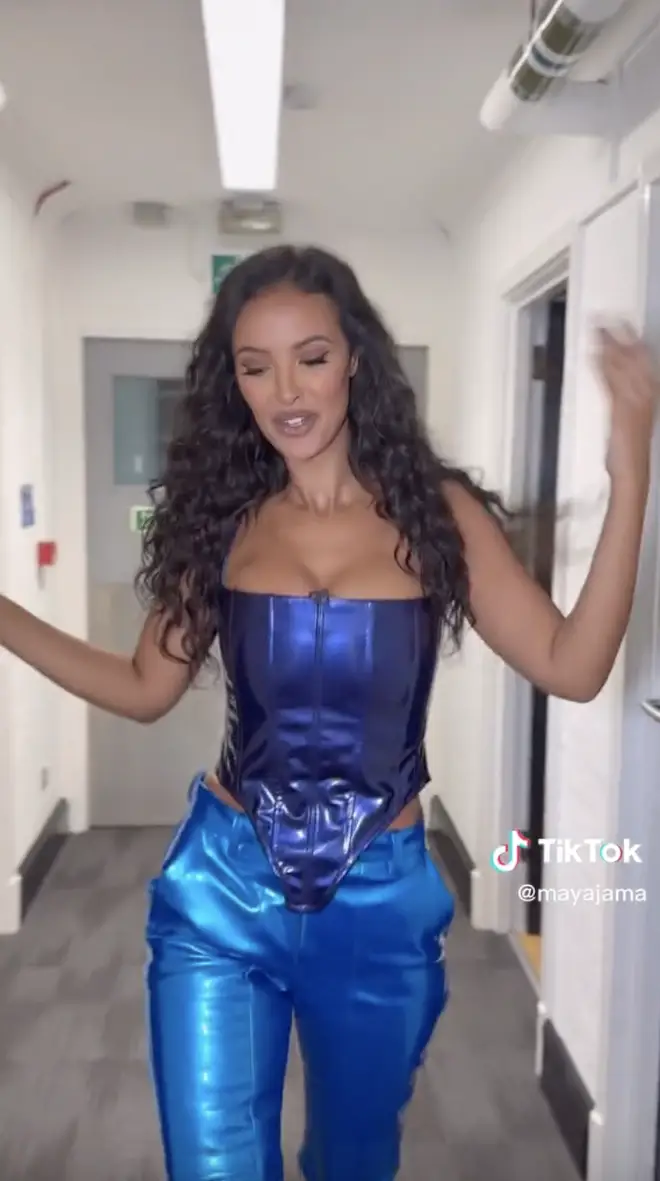 Maya was electric in blue co-ord
Another day of Aftersun, another beautifully styled fit!
In episode 3, Maya switched up her wardrobe and donned a pair of metallic trousers in a stunning cut. She paired the bold bottoms with an equally iridescent corset in a darker shade of blue.
Both pieces are designed by Laquan Smith, with the top coming in at £355, and those unforgettable trousers, £864 – but originally cost a whopping £1,235!
The Laquan Smith Corset Top is currently unavailable but the Metallic Latex Slim-Leg Pants are still listed on NET-A-PORTER.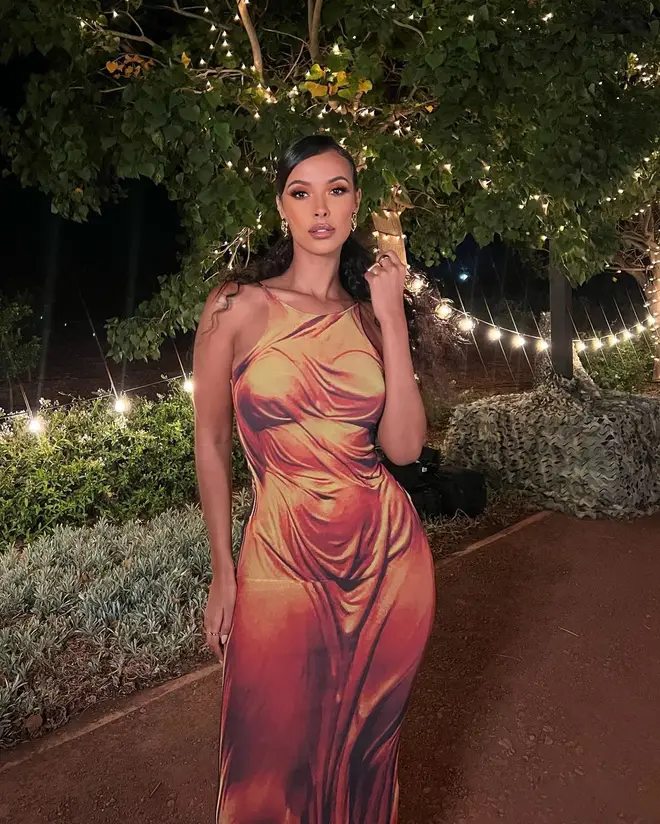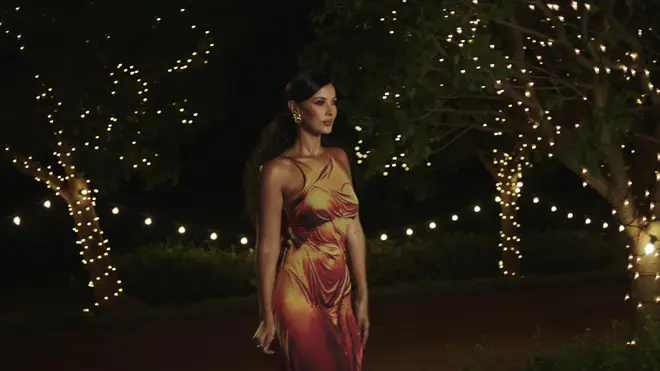 Maya wows in a golden nude illusion dress
The presenter made her third appearance in the villa and she whipped out another magnificent look to surprise the Islanders with.
Maya wore a gold dress featuring a draped fabric effect, creating a nude illusion – and she looked like a million pounds!
The statuesque number is from the independent store Syndical Chambers and their signature style is the draped effect, the dress Maya wore was the Golden Blood Draped, priced at $390 (£319).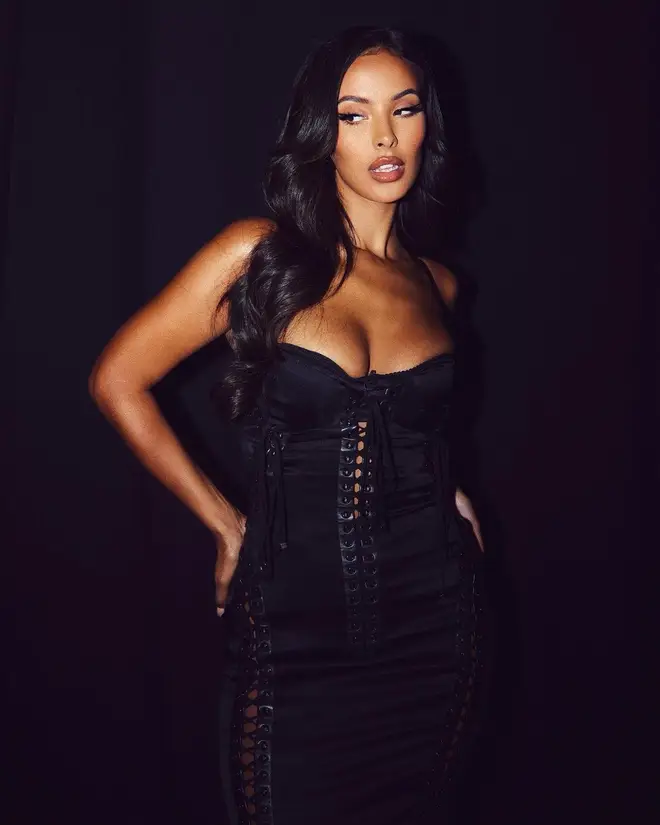 Aftersun episode 2 shows Maya in a svelte number
Sundays are quickly becoming our favourite day of the week as Jama never ceases to be our style inspiration as she hosts the chatshow.
On January 29, she opted for a lacy black corseted dress by none other than Dolce & Gabbana, and it gets better – it's vintage! The midi-length D&G piece comes from their Spring/Summer 2003 collection and looks every bit as stylish now as it did back then!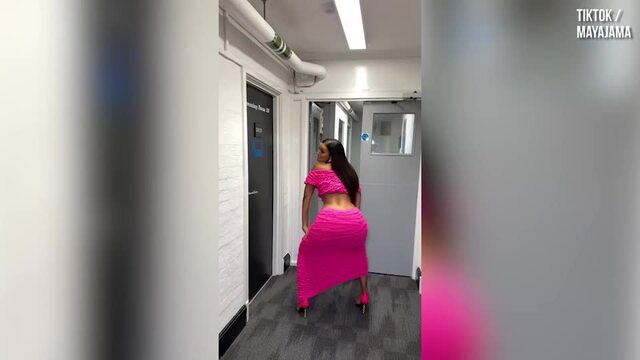 Maya Jama shows off stunning outfit for Love Island Aftersun
Maya makes her Aftersun debut with a hot pink gown
She donned another knitted number as she hosted her first-ever Love Island: Aftersun episode.
The hot pink midi dress features a gathered knit texture, an asymmetrical design, and a mid-riff cut-out, it's by Hanifa Isla and currently costs £189 on sale (it was originally £396).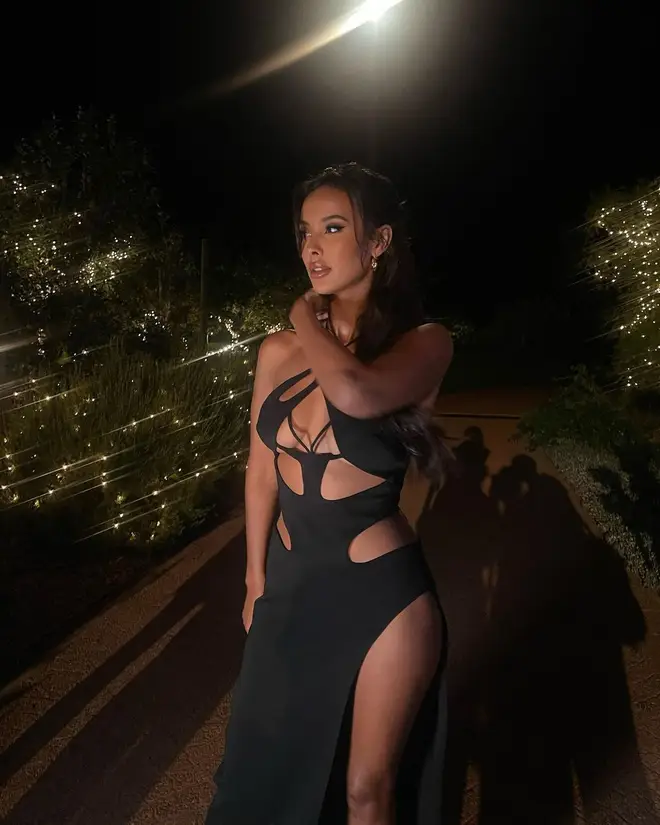 Maya broke the internet in a black cut-out dress
During the second episode, Maya nearly rendered us all speechless when she sported a black gown adorned in cut-outs, it's safe to say that this dress captured everyone's attention.
The MÔNOT 'crepe' halterneck gown retails for £1,575 and can be found NET-A-PORTER, but unsurprisingly, the piece is now sold-out – that's the power of Maya!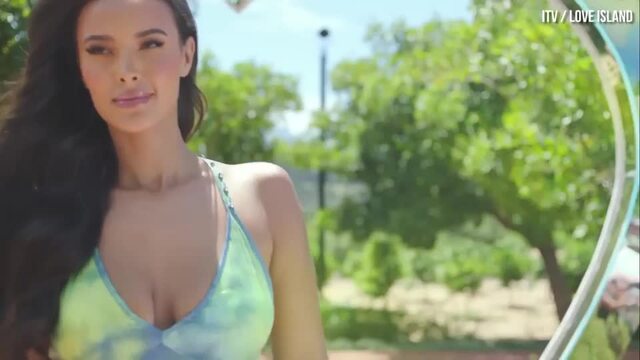 Maya Jama makes show-stopping Love Island entrance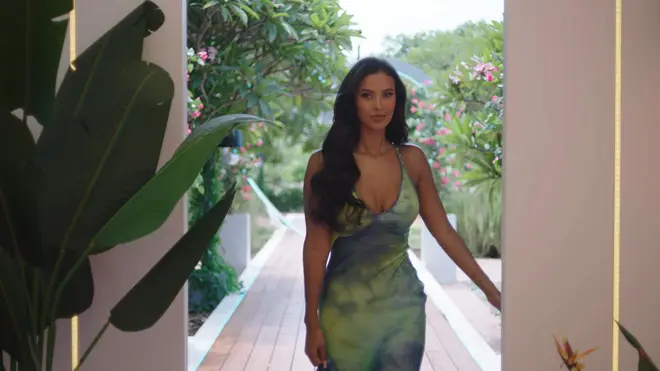 Maya Jama wore Roberto Cavalli in Episode 1
As the star welcomed the original 10 contestants to the villa at the beginning of the season, she donned a stunning Roberto Cavalli slip dress featuring a watercolour wash of greens and blues.
The dress, which features waterfall ruffles at the hem, hails from Cavalli's Roberto Cavalli's 2023 Resort line, the piece is currently no longer available for purchase.
Maya Jama shows off incredible Love Island outfit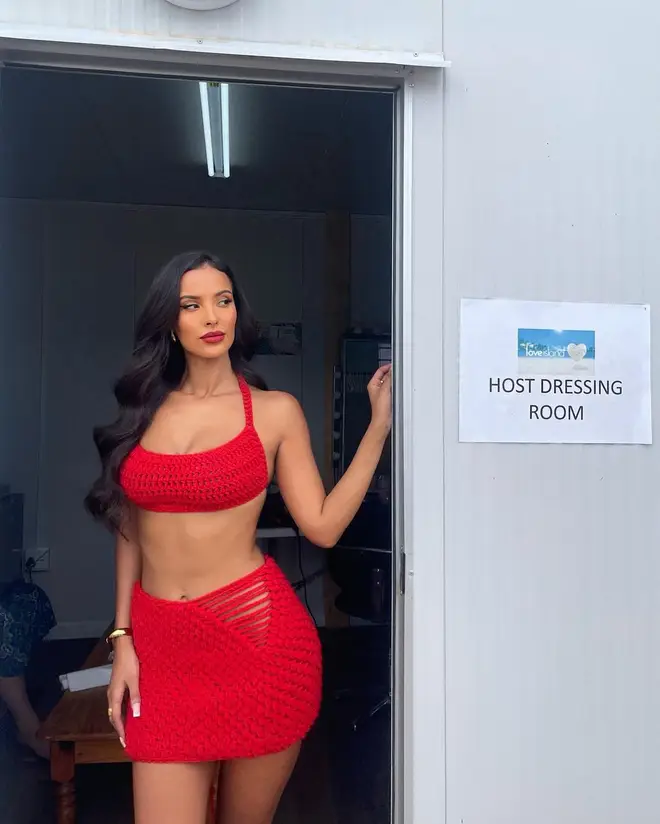 Maya rocked red as she arrived in South Africa
Maya kicked off 2023's Love Island in the best possible way when she arrived at the villa in a style wearing a crocheted red coordinated crop top and skirt – oh, and she just so happened to be stepping out of a helicopter too!
The knitted look was made by Sierra Ndagire of Crolage, she spoke to The Mirror about the exciting moment that she got the order from the dating show host: "It was shocking, very exciting, I didn't care if she wore it or not, the request alone was a big compliment.
"I've been a big fan of hers," Sierra said about receiving the DM from Maya. The co-ord is called the 'THE ROSE SET' and is priced at £200.00.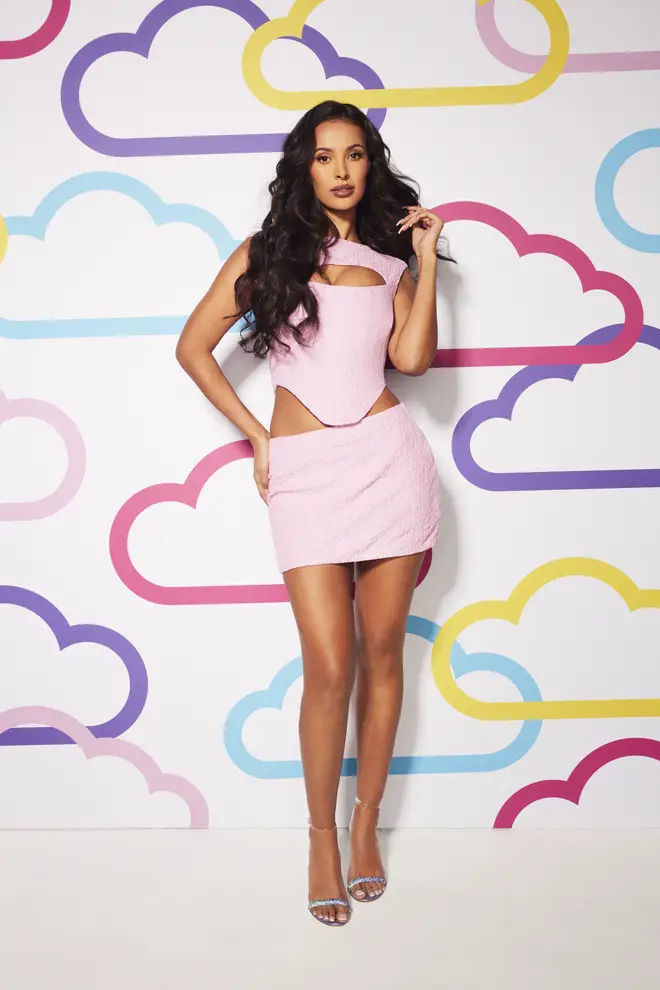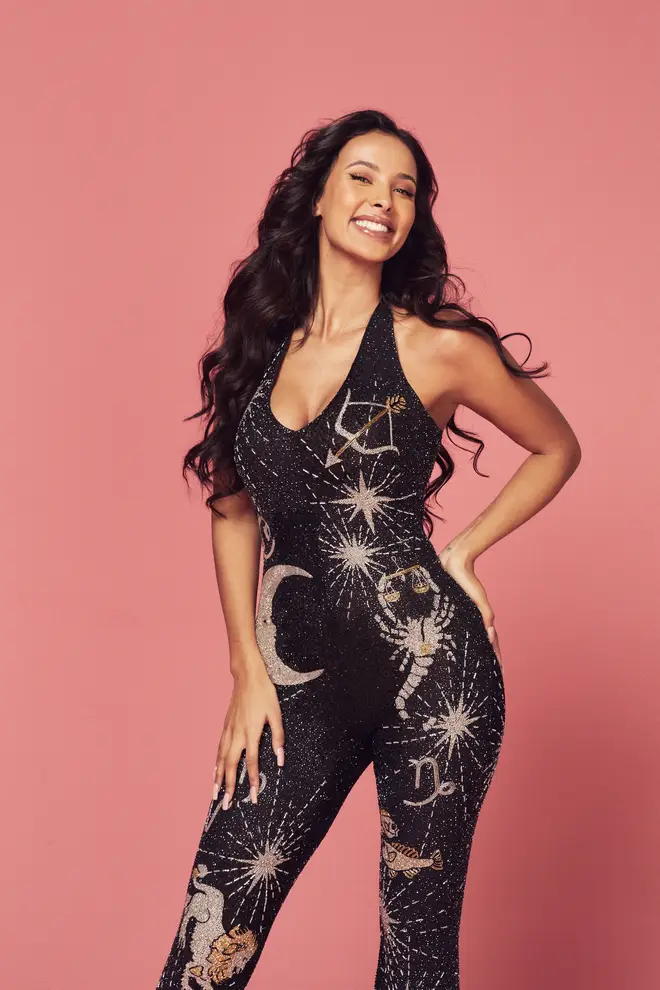 The Love Island promo shots show off two incredible Maya Jama looks
Ahead of her debut as Love Island's new host, she took our breath away in pictures released to promote the new season. The first set of promo pics showed the 28-year-old dazzling in the Clio Peppiatt Celestial Jumpsuit, priced at a whopping £2,850.
Maya's second outfit was giving 'pretty in pink' when she posed in a 'PAOLA' corset and skirt combo, each piece comes in at £89 on House of CB.
> Here Are All The Ways You Can Listen To Capital