What Illness Does King George Have In Queen Charlotte: A Bridgerton Story?
15 May 2023, 17:26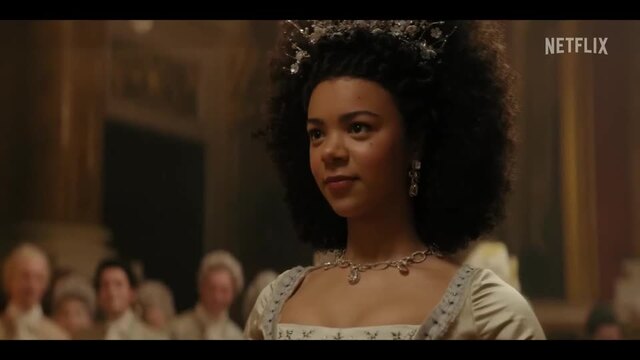 Watch the trailer for Queen Charlotte: A Bridgerton Story
Here's the lowdown on the real-life illness that King George III battled with in his life, as shown in Bridgerton's prequel, Queen Charlotte.
King George III's illness is a huge storyline in the new Netflix spinoff, Queen Charlotte: A Bridgerton Story, which sees the love story between the two royals as Queen Charlotte becomes a monarch.
In the original Bridgerton series, King George's character is referenced to be unwell, with him only appearing in a handful of scenes, but the new spinoff takes a deeper dive into the real illness he battled with during his life.
King George III feels he has to hide his illness from the Queen at the beginning of the series – but what exactly is wrong with him?
The Cast Of Queen Charlotte: A Bridgerton Story & Where You've Seen Them Before
Here's what you need to know about King George III's illness in the new Bridgerton prequel Queen Charlotte…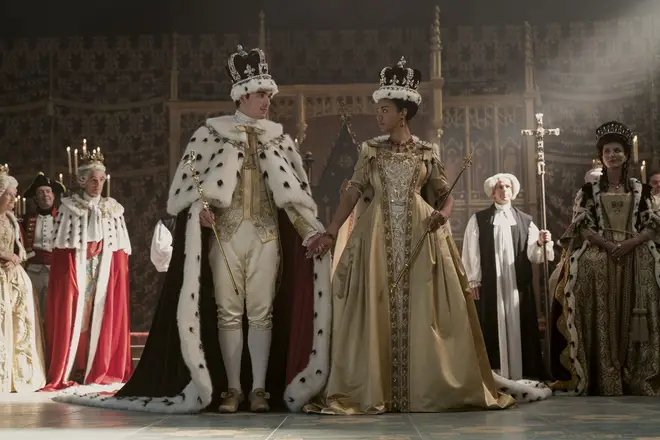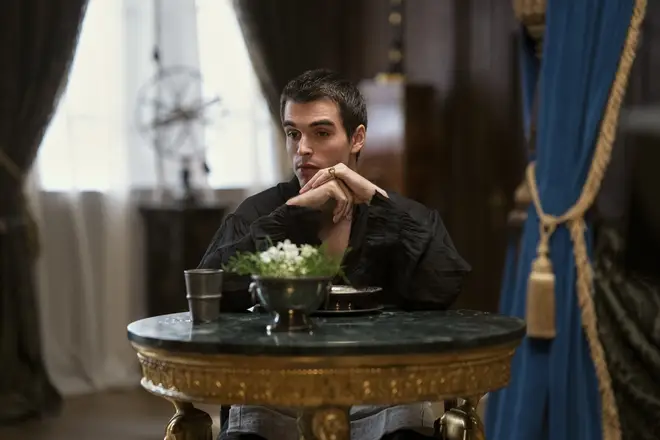 What is wrong with King George III in Bridgerton's Queen Charlotte?
King George III struggled with several bouts of mental illness in his lifetime. The first time viewers see this is at the end of episode one, after George and Charlotte get married - but it becomes apparent that the King is hiding something from his wife.
After their nuptials, instead of spending the night together as newlyweds, the King puts his new wife in a separate palace, raising fans' suspicions about what he's hiding.
In later episodes, viewers begin to see something visibly wrong with George as he develops shakiness and begins to have fits.
As portrayed in the new Bridgerton series, the real King George III was known as the 'Mad King' due to his struggles with mental illness.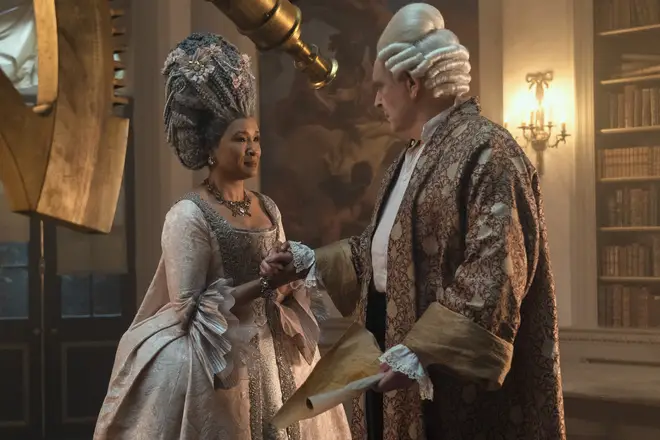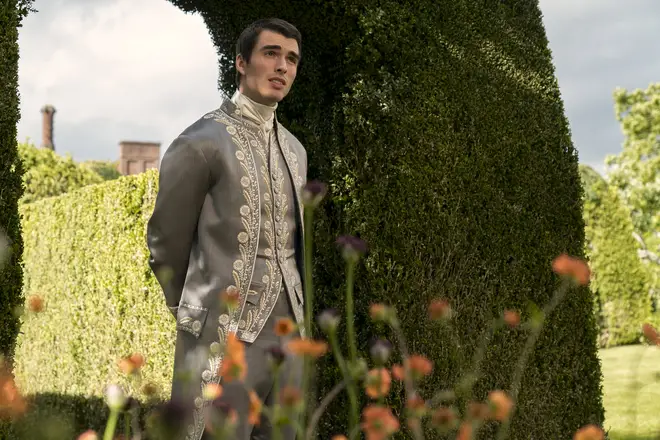 It has been documented that on one occasion, he was restrained with a straitjacket after becoming aggressive, whilst another time, he began foaming at the mouth and was speaking incoherently for hours.
Rumours also surfaced at one point that he'd tried to shake hands with a tree after mistaking it for the King of Prussia, sparking his nickname the 'Mad King'.
It is believed that the death of his favourite daughter Princess Amelia heavily affected him and saw his mental health take a turn for the worst during the final decade of his reign.
He also suffered from rheumatism and lost his sight and hearing during his final years, before he eventually died at the age of 81 in 1820 from pneumonia.
What actually caused George's mental health issues is still widely debated, with some believing he was bipolar, while others claimed he had the genetic metabolic disorder known as porphyria, which includes symptoms of mental disturbances.