Hailey Bieber Issues A Statement About Her Mental Health
20 April 2023, 13:09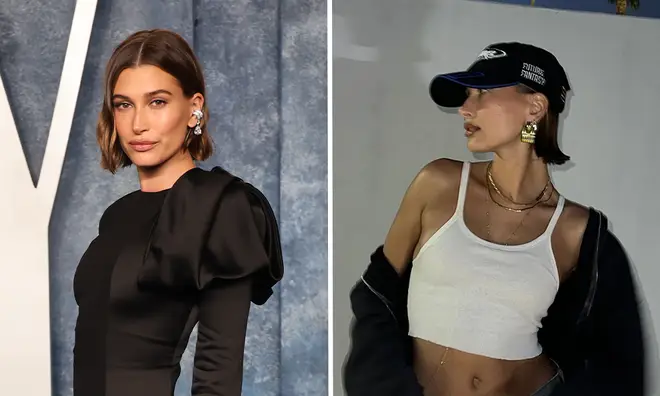 Hailey Bieber opened up about her mental health and revealed that she's been feeling "fragile" since the beginning of the year.
Hailey Bieber has discussed her mental health with a candid statement, admitting that she's "having a hard time".
The 26-year-old took to Instagram on Thursday (April 20) and opened up about her personal struggles, she revealed that this year has been one of the hardest periods she has faced.
Selena Gomez Breaks Silence On Hailey Bieber 'Feud' And Urges Fans To 'Stop' The Hateful Comments
Hailey shared the written statement to her Story, she wrote: "I like to make jokes about how I feel because sometimes it's easier than admitting I'm having a hard time.
"But truthfully since 2023 started I have had some of the saddest, hardest moments I've ever had in my adult life and my mind and emotions have been fragile to say the least," she continued.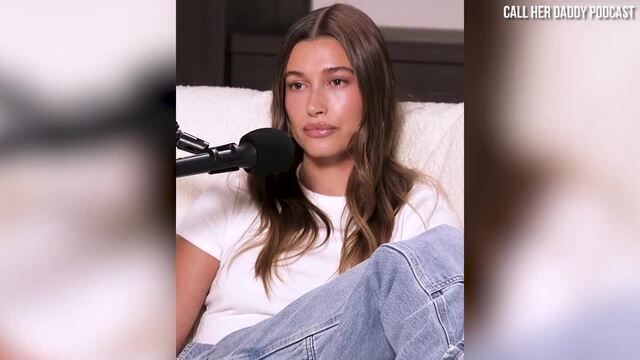 Hailey Bieber to set the record straight on Call Her Daddy podcast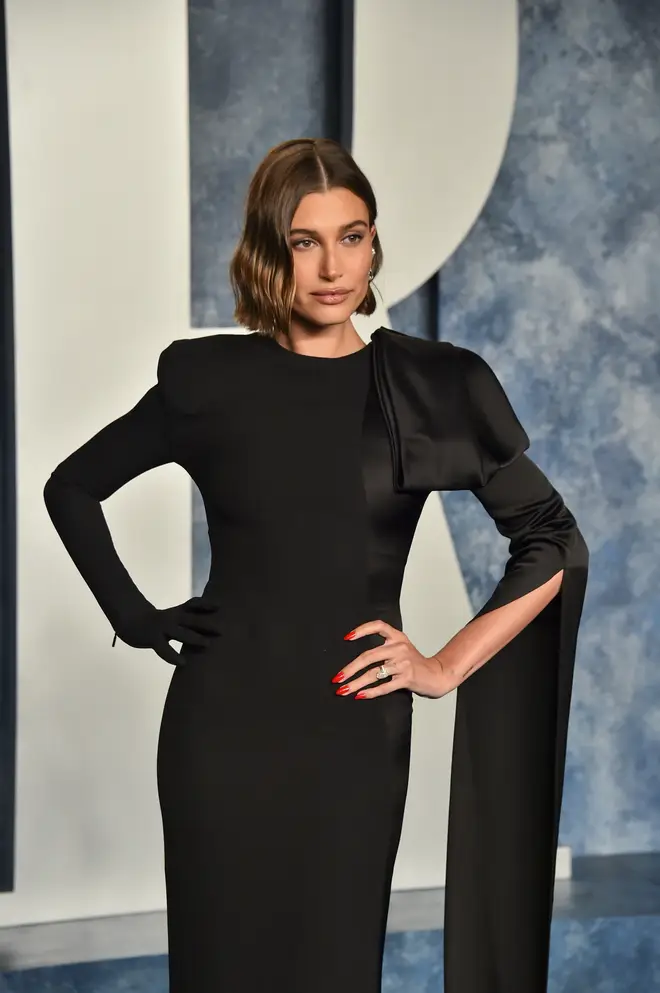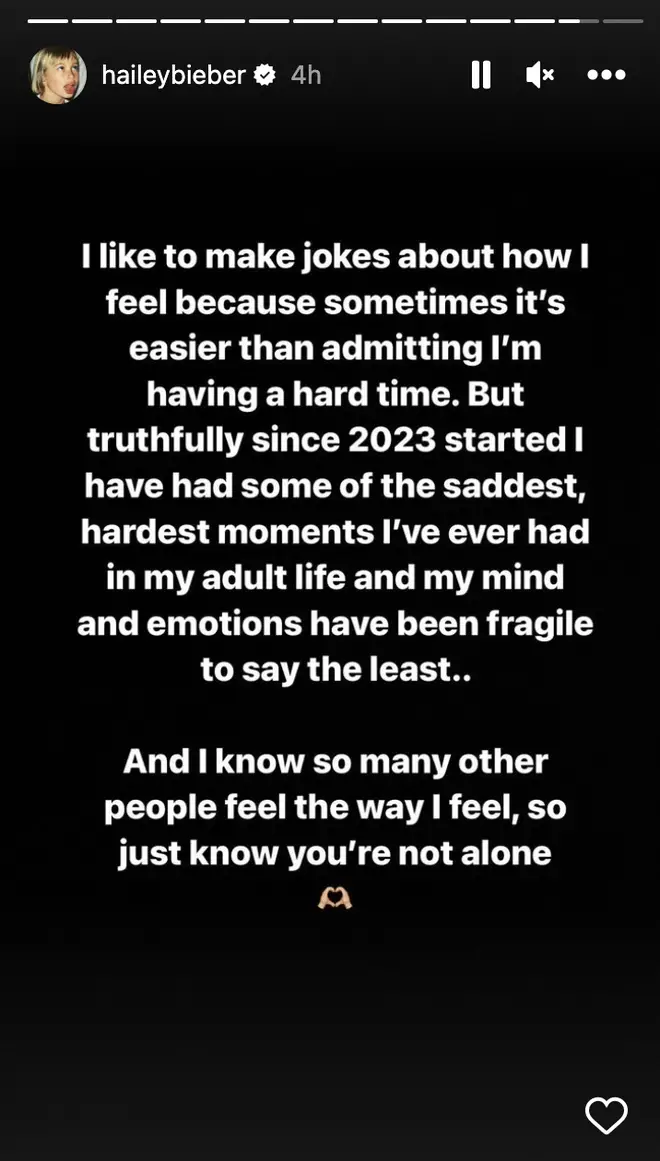 She went on to shine the light on how so many are struggling with their mental well-being: "'And I know so many other people feel the way I feel, so just know you're not alone."
Hailey continued in the next post, urging her 49.5 million followers to be kind to one another, it read: "That being said, let's keep being there for one another.
"Let's be there for loved ones and friends and family and strangers. Let's just be there for people.. let's keep showing up for each other even when it's hard. We're better together," she capped off the candid online moment.
The post comes a month after Selena Gomez broke her silence on the alleged feud, the singer condemned hateful comments directed at Hailey.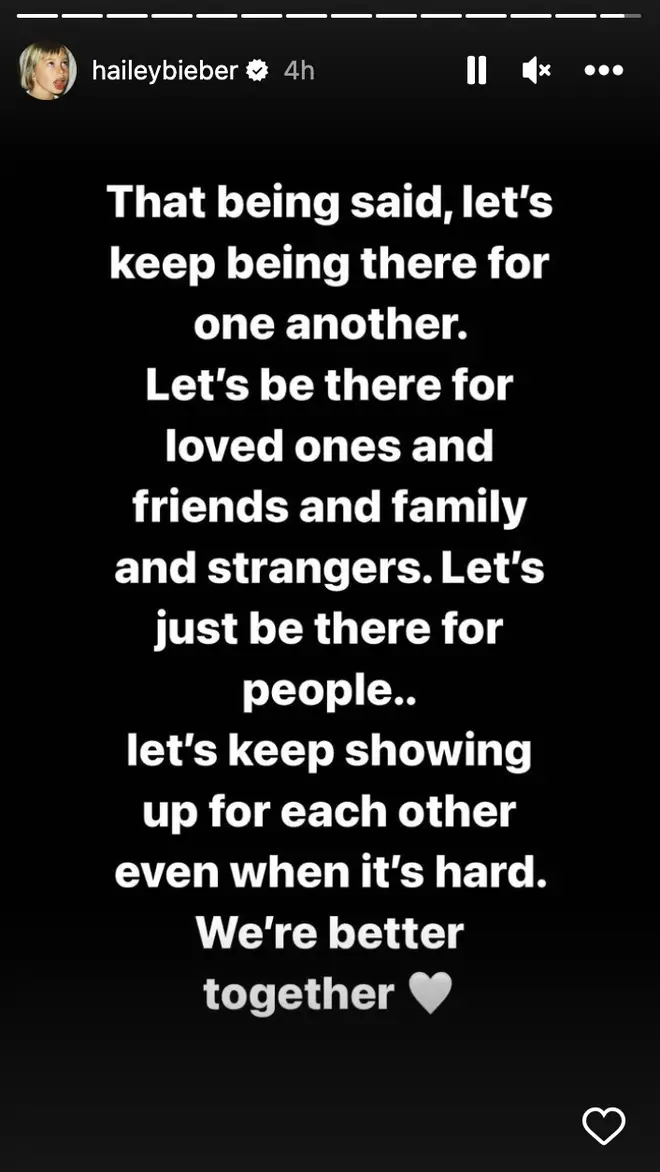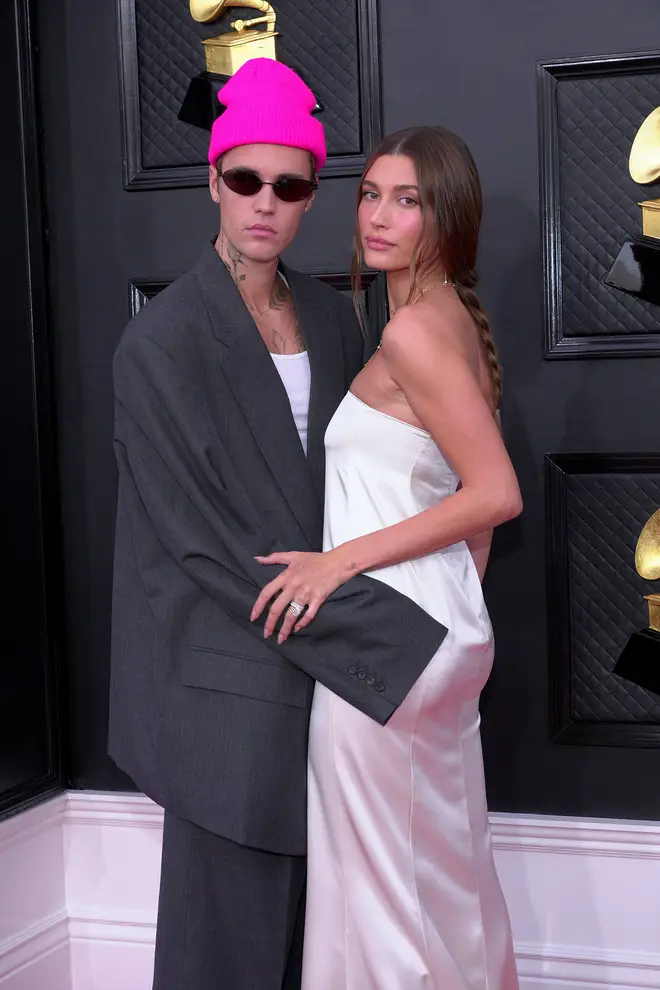 "Hailey Bieber reached out to me and let me know that she has been receiving death threats and such hateful negativity. This isn't what I stand for. No one should have to experience hate to bullying. I've always advocated for kindness and really want this all to stop," Selena wrote at the time.
Hailey recently marked one year since she suffered a blood clot in her brain, on the anniversary she wrote on Instagram: "Can't believe it's been one year since I suffered a mini stroke that led to my PFO diagnosis."
She later called it a "life-changing event" and bowed to use her platform to learn more about PFO (patent foramen ovale), share resources.
> Here Are All The Ways You Can Listen To Capital