The Best Of Glastonbury 2023: From Elton John's Special Guest To Lana Del Rey's Power Being Cut
26 June 2023, 18:49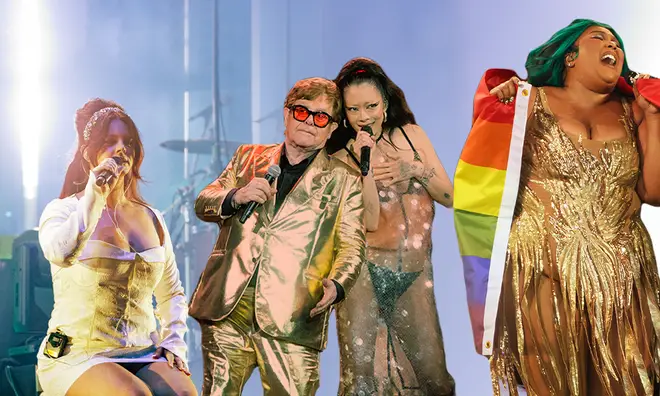 Glastonbury 2023 had all the makings to go down in history, here are some of the best moments from the iconic British festival.
Whether you were basking in the sun and listening to the music at Worthy Farm yourself, or you were tuning in from home and only feeling a slight twang of FOMO – it's safe to say that Glastonbury 2023 was a memorable one.
From legends to emerging talent as always the event delivered on all accounts, and after the music stopped on Sunday night, everyone has been discussing the biggest and best moments.
After the iconic festival unveiled this year's line-up of acts, criticisms began to pour in citing a 'pipeline' problem due to the all-male Pyramid Stage headliners.
Glastonbury 2023 Line-Up: Guns N' Roses, Lizzo, Aitch, Lil Nas X & More
Despite this, the 51st edition of Glasto was another success that pulled a crowd of over 200,000 and captured the attention of the internet yet again.
Lizzo's electric performance, Elton John's last-ever UK show, Lana Del Rey's big moment being cut short and more – here are the most memorable moments of Glastonbury 2023...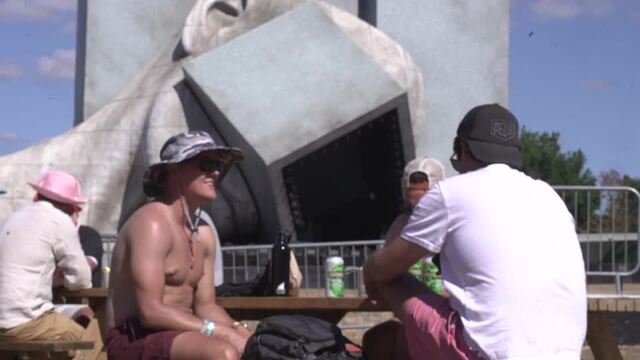 Glastonbury goers enjoy West Holts stage and the South East corner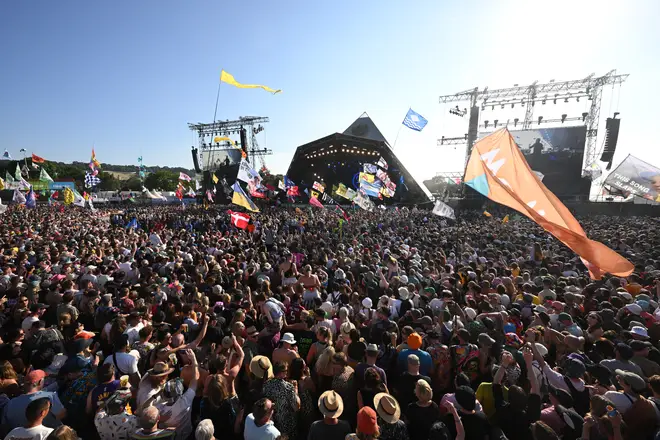 Lana Del Rey's mic gets cut before her last song
Arguably one of the most discussed and dramatic moments to come from the weekend was the ending of Lana Del Rey's highly-anticipated set.
Droves of fans got their hands on the oh-so coveted festival tickets so they could witness the 'Summertime Sadness' singer's return to Glastonbury, she last performed on the Pyramid Stage in 2014 and was included in the axed line-up of 2020.
Del Rey showed up thirty minutes late to headline Saturday's Other Stage, as she appeared she said: "I was so f****** late that I am about to rush this set today. If they cut power, they cut power. I'm super f****** sorry. My hair takes so long to do. I love you to death. Let's keep on running the set as it's supposed to go."
And cut power they did. Lana's microphone was turned off at midnight, the songwriter made her best efforts to close the set the best way she knew how with no sound. What ensued was a magical moment, she somehow managed to communicate to the sprawling crowd that they were going to sing her 2012 mega-hit 'Video Games' a cappella.
Many are divided by the star's tardiness and subsequent shortened set, whatever your opinion, it was certainly memorable.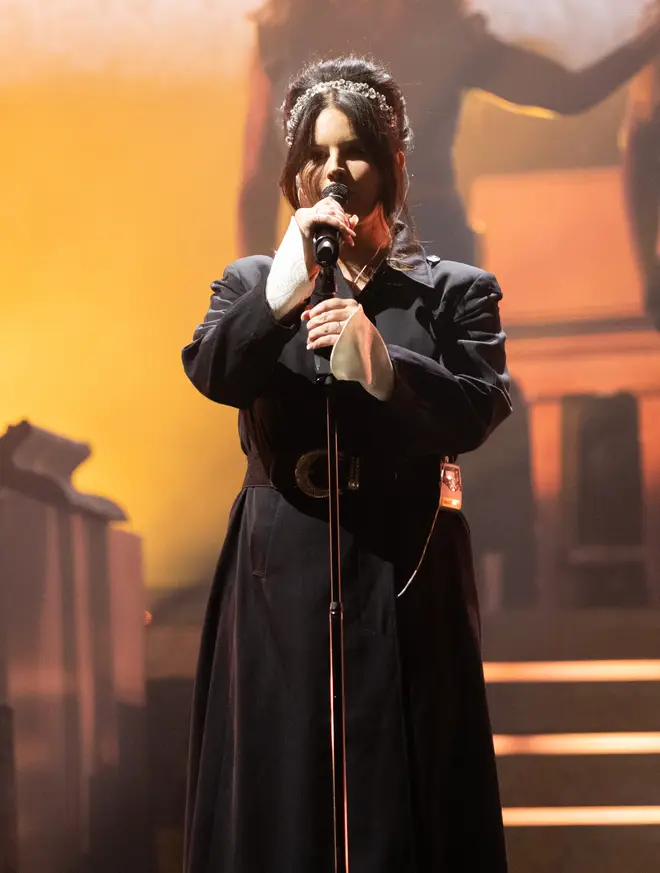 From the get-go her set at Worthy Farm was followed by controversy, in March Lana alluded to the possibility of pulling out the event after discovering that she her headline slot on the Other Stage wasn't announced on the official poster.
She commented on Glastonbury's official announcement post on Instagram, writing: "Thanks for announcing that I was headlining the other stage. Thumbs up.
Lana followed up the comment: "Well, I'm actually headlining the 2nd stage. But since there was no consideration for announcing that. We'll see."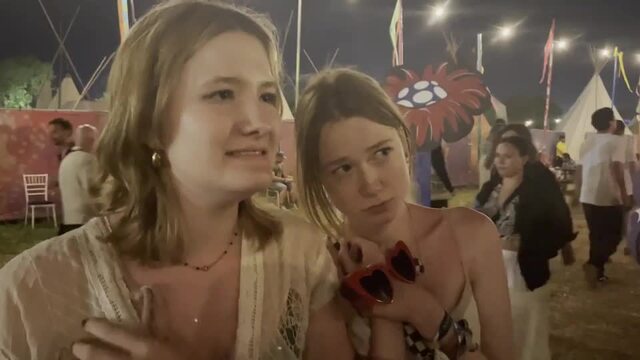 Glastonbury - Fans react to Lana Del Rey's set after power is cut off
Elton John surprises the crown with Rina Sawayama
It seemed the entirety of the internet was theorising on who Elton John could be bringing to the Pyramid Stage for his milestone performance for his first-ever Glastonbury set and last-ever UK show.
Big names were thrown around from Britney Spears to Ed Sheeran to Dua Lipa, bit it was Rina Sawayama he brought on stage in a truly unforgettable moment.
The 'Chosen Family' singer made her debut on the Woodsies Stage on Saturday before returning as a special guest festival's closing set.
The pair dueted on 'Don't Go Breaking My Heart', with Rina singing the parts of Kiki Dee – this feel-good moment is already being hailed as one of the best in the event's 53 years.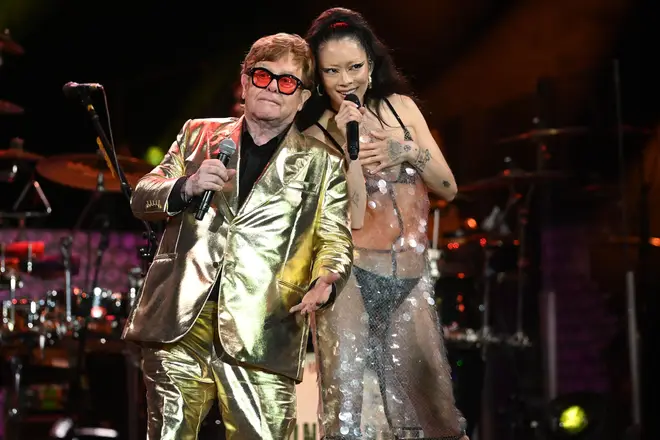 Blondie transported us back in time
Blondie first graced the Pyramid Stage just before the turn of the millennium, now 24 years on the band have proved that they still know how to deliver a genre-defining show.
The dubbed 'legend slot' did exactly what it says on the tin, front-woman Debbie Harris showed Glastonbury why she's had a career in music spanning nearly 50 years.
From 'One Way or Another' to 'The Tide Is High' to, of course, 'Heart of Glass, Blondie had the entire audience hanging on every last note and movement.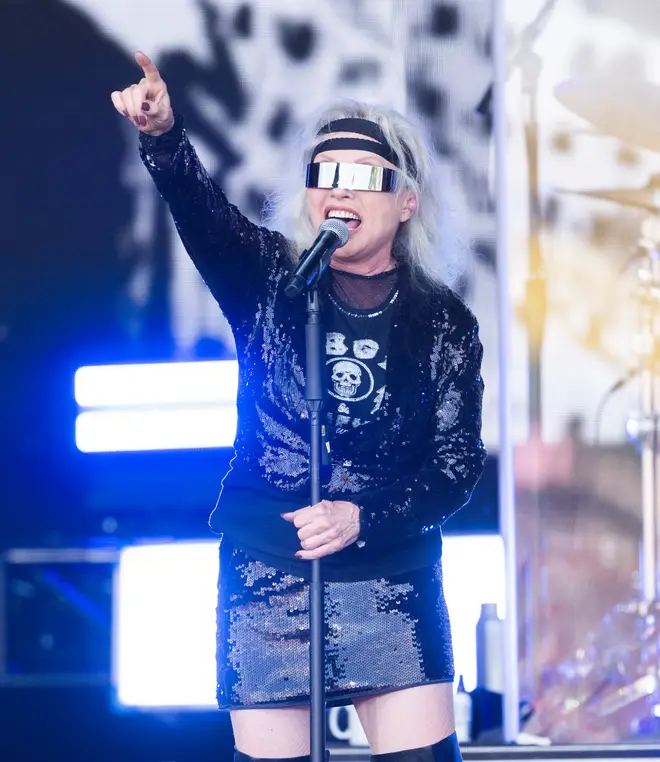 Lizzo took the Pyramid Stage by storm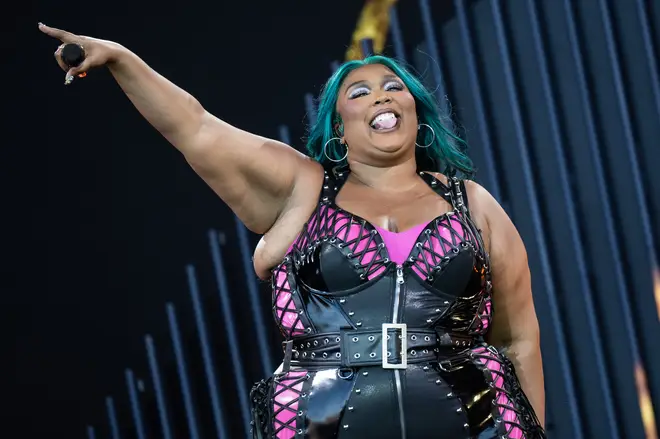 Lizzo brought an unimaginable energy with one of the top spots, she performed to an endless sea of festival-goers right before Guns N' Roses closing set on Saturday.
The co-headliner brought her unmatched hits, her flute and even a legendary cover to her second-ever appearance at Glasto.
She guided hundreds of thousands of fans through her discography, from 'Juice' to '2 Be Loved' and beyond, the crowds were even treated to a Chaka Khan moment with her rendition of 'I'm Every Woman' – bringing some much-needed female appreciation to a male-centric line-up.
Lizzo closed with the tune that ruled the summer of last year, she performed 'About Damn Time' and even brought out her iconic flautist skills as did so.
> Here Are All The Ways You Can Listen To Capital