All The Adorable Photos Of Gigi Hadid And Zayn Malik's Baby Girl
29 October 2021, 10:10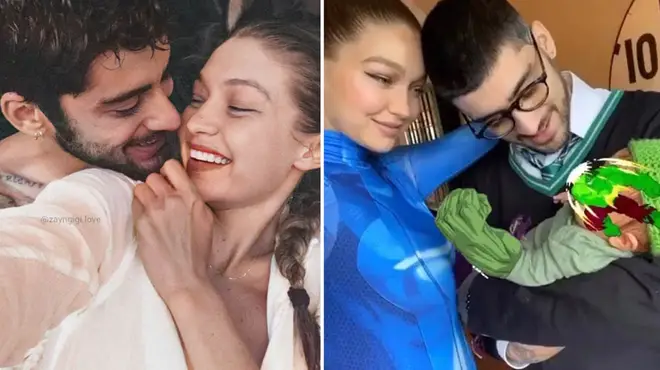 Gigi Hadid and Zayn Malik have already treated fans to a number of adorable pictures of their baby girl.
Gigi Hadid and Zayn Malik, occasionally share pictures of their baby daughter, Khai, keeping her face out of view but revealing how fast she's growing in rare photos.
Although the couple have allegedly split, they are still co-parenting their one-year-old, according to reports.
Zigi fans are yet to get a closer look at their baby's no doubt one day model-worthy features, but they have showed off some her outfits, baby gifts and cuddles with mum Gigi.
Gigi Hadid And Zayn Malik Split Amid Alleged Dispute With Yolanda Hadid
Here are all the too-cute-for-words pictures of Zayn and Gigi's baby girl…
Gigi's sister shares rare snap of Zigi and Khai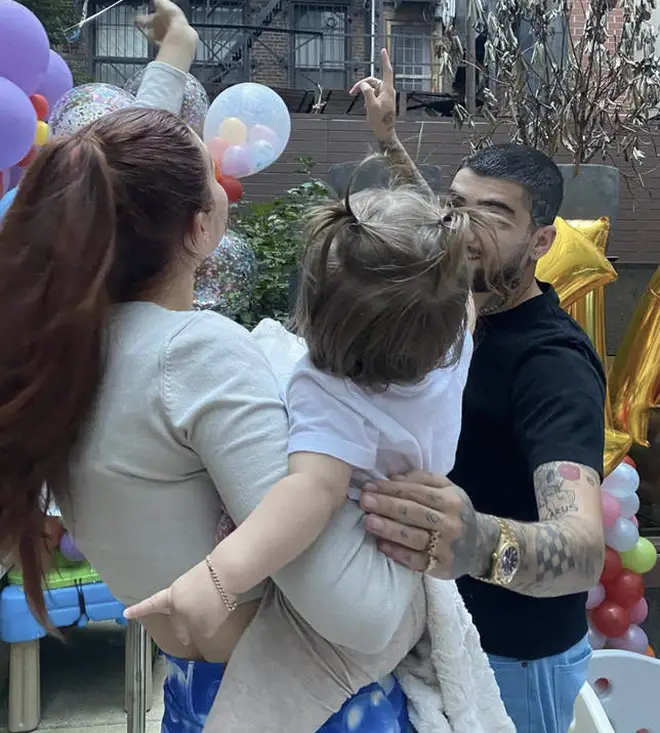 Gigi, Zayn and their loved ones celebrated Khai's first birthday with an intimate party with their nearest and dearest and fans were treated to a rare snap of the trio.
Family goals!
Gigi shares new snap of Khai with Bella Hadid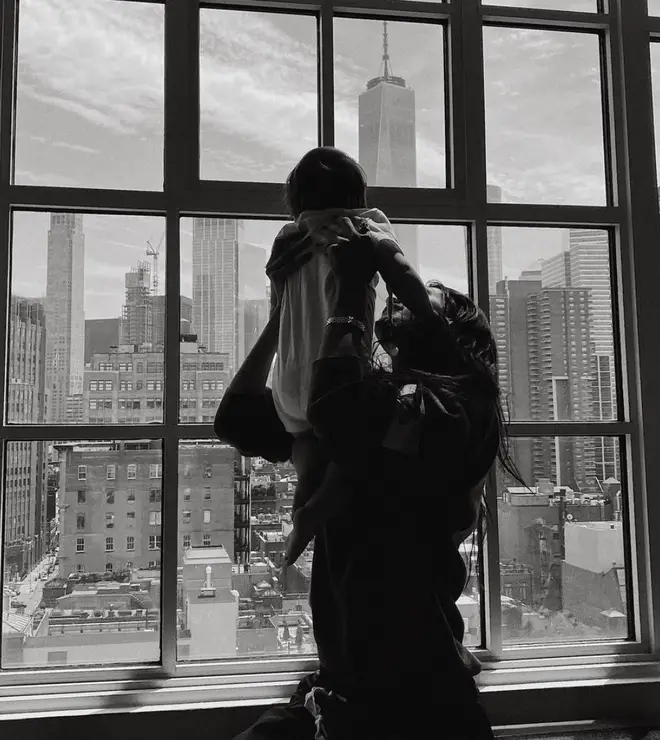 Gigi's family have been bonding with baby Khai and the supermodel shared the sweetest snap of her sister Bella holding up her 10-month old in a super picturesque photo.
Auntie goals or what?!
Khai is the most stylish Versace baby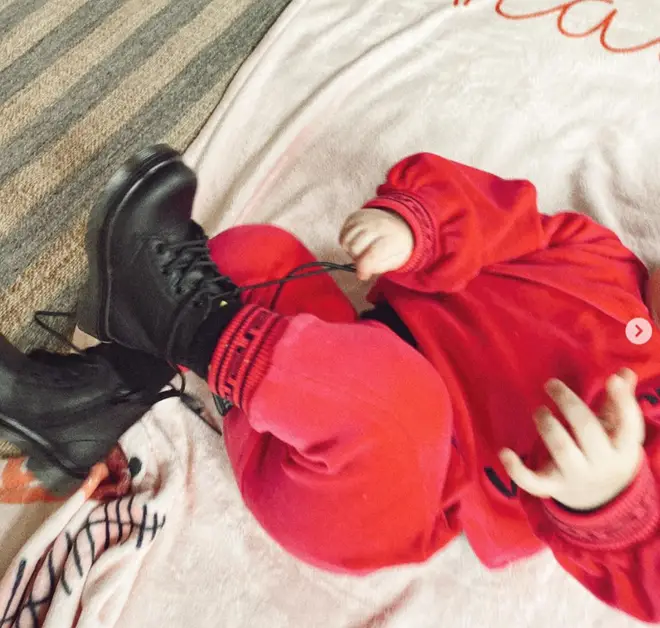 Proving her baby girl is already following in her stylish parents' footsteps, Gigi dressed Khai in a head-to-toe red Versace outfit.
Khai clearly loved the two-piece too, posing for the snap as she tried to pull the laces on her booties.
Gigi and Zayn dress up Khai for Easter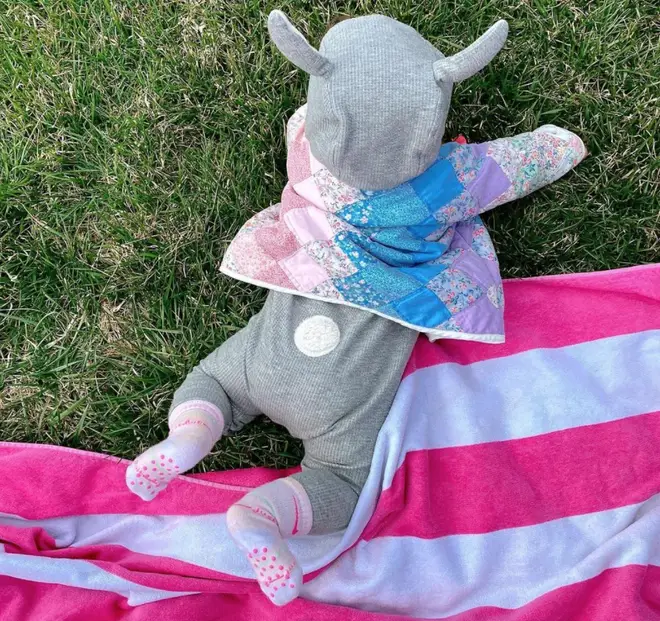 Never one togo half-hearted on seasonal celebrations, Gigi dressed Khai in the cutest bunny outfit on Easter.
We don't know what's cuter – the baby grow or her tiny patchwork jacket to match!
Baby Khai naps with mama Gigi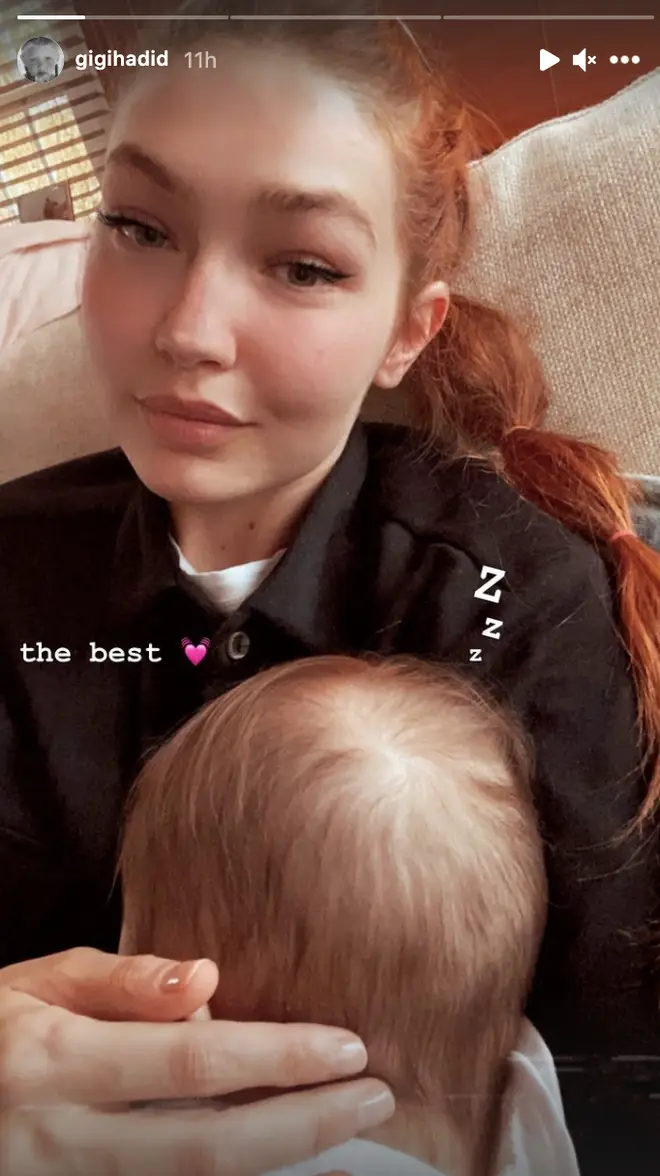 Khai fell asleep in her mum's arms as they cuddled – a moment Gigi called "the best" on Instagram Stories.
Showing just the top of her daughter's head, the mother-daughter duo looked so cosy during nap time.
Gigi shows just how fast Khai is growing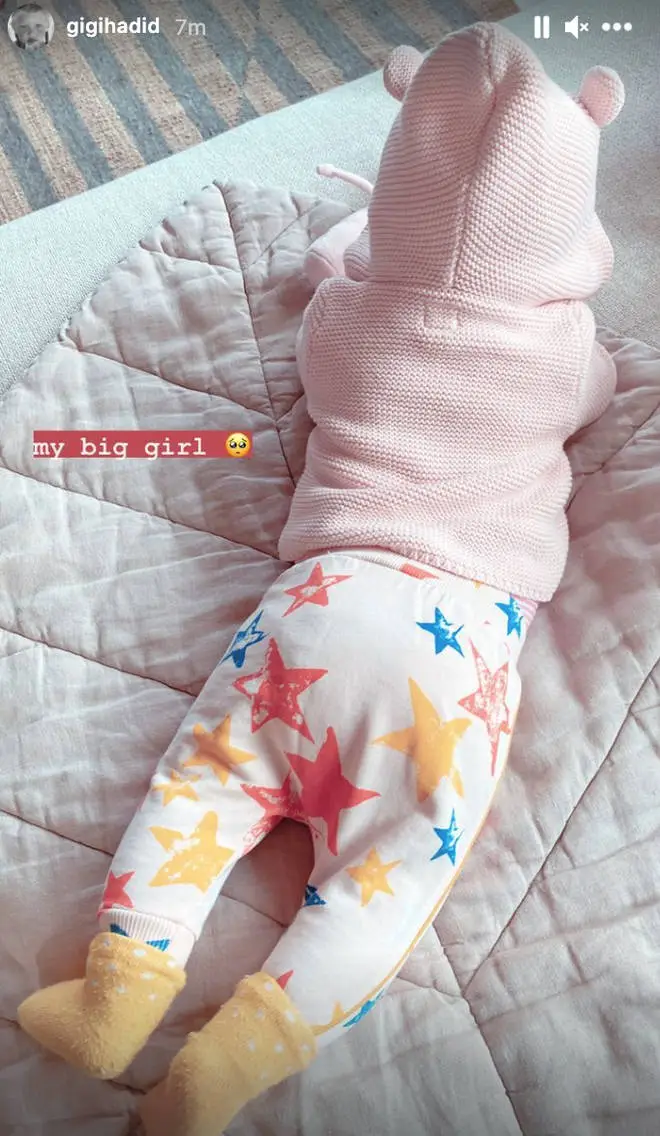 In the first full photo of baby Khai, Gigi fans couldn't believe how fast the little one is growing.
"My big girl," she captioned it.
Yolanda posts snap of 'angel' granddaughter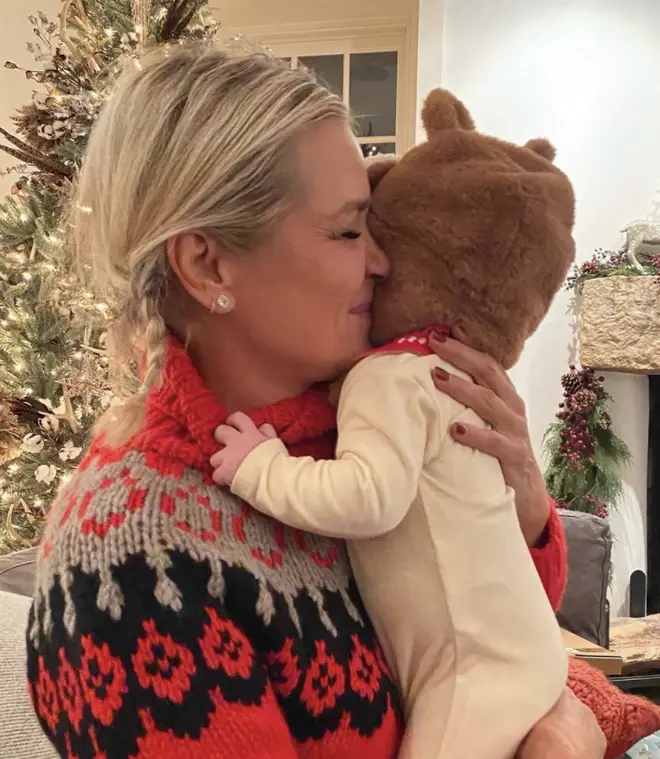 Celebrating her 57th birthday, Yolanda took a moment to reflect on how grateful she is to have her first grandchild brought into the world.
Yolanda wrote: "My birthday blessings."
"When I woke up this morning and counted all my blessings in life this little Angel was ranked #1."
"It's a whole new feeling, I'm feeling a part of my heart I didn't know existed."
"I always knew she was crazy for her grand kids but this is the first time I truly understand the depth of how much she loved my children and how blessed they were to have her influence in their lives."
Gigi proves a baby holding your pinkie will always be the cutest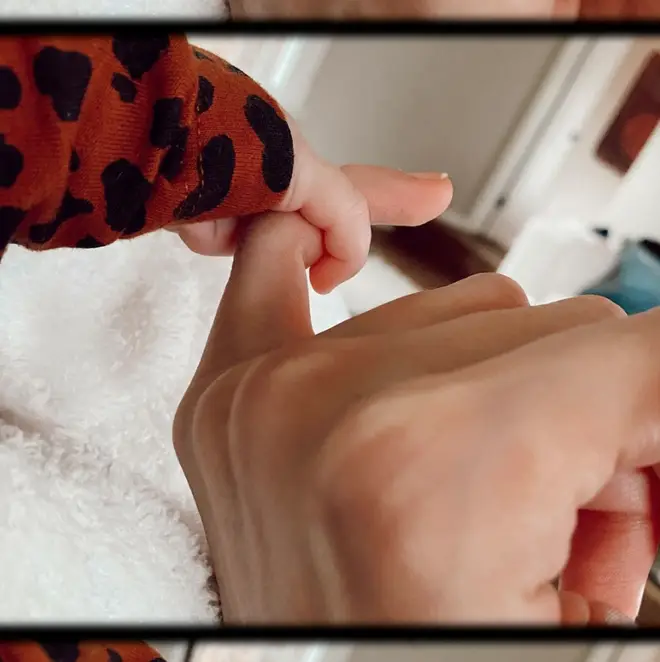 A pinkie hold will always be the tiniest moment big enough to bring a tear to your eye when it comes to newborns – there's a reason Gigi's adorable photo got so many likes!
Baby Zigi even proved she's inherited her famous family's style credentials in her red and black damlatian print top.
Gigi and baby Zigi take a sunset walk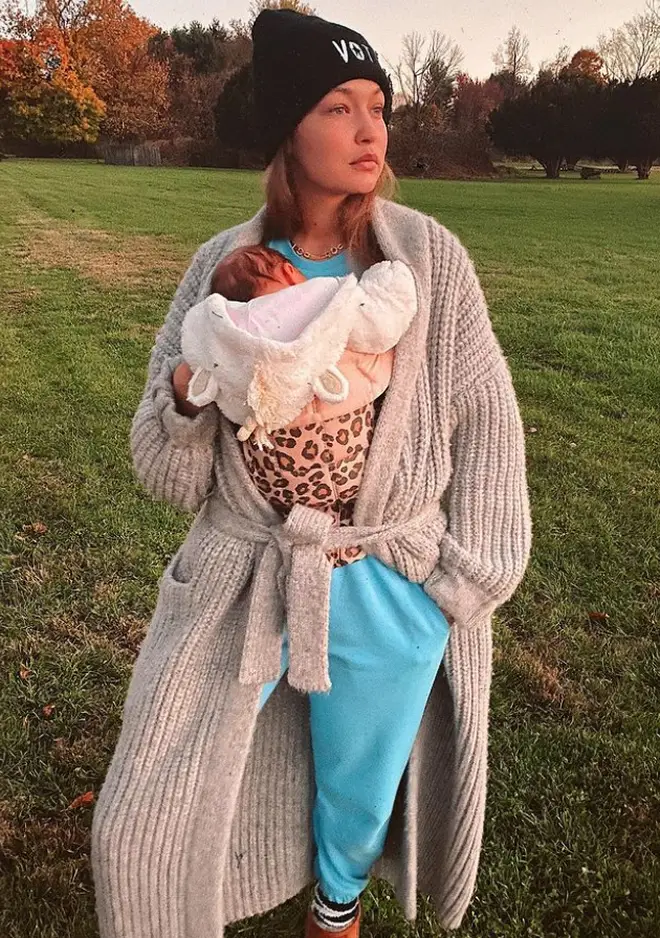 Gigi spent a few weeks on her family's farm in Pennsylvania after the birth of her baby girl, lapping up the fresh air in the countryside with her daughter by having regular walks around their land.
Wearing no makeup and staying cosy in her loungewear, it's a look only Gigi and her mini-me can win!
Gigi's selfie with her baby daughter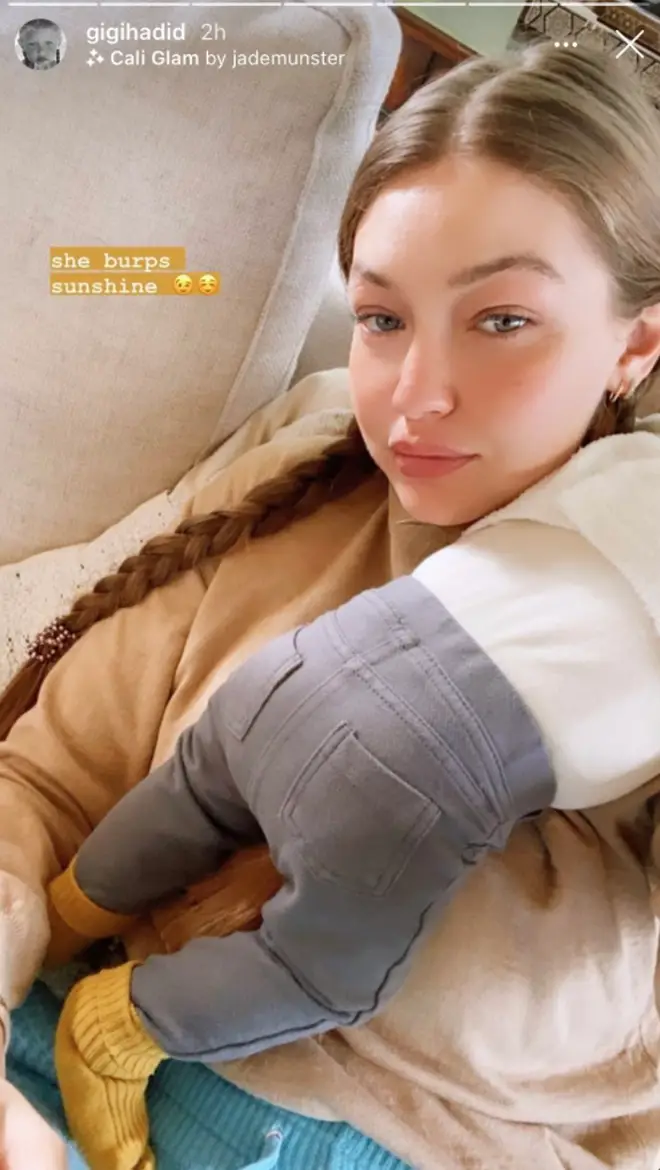 Although Gigi hasn't, understandably, posted much about her baby girl, she couldn't resist sharing a picture to reveal her daughter "burps sunshine."
With the tiny tot resting over her shoulder and her long hair in a plait, Gigi looked at ease with her days as a new mum and the snap honestly had us shedding a tear.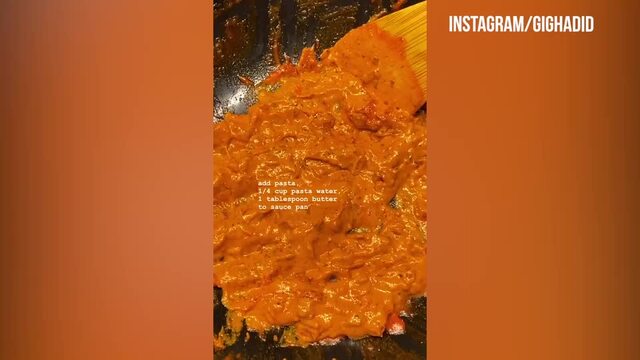 Gigi Hadid shares favourite pasta recipe
Gigi and Zayn get their baby involved in Halloween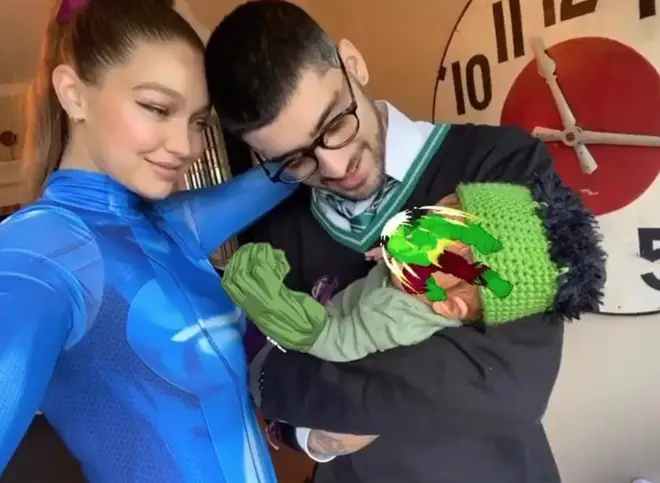 Gigi and Zayn are known for going big on Halloween so it was only natural they got their baby daughter involved in their evening of dress-up.
The couple put the tot in a tiny Hulk costume and we don't think we've seen anything so cute.
Yolanda Hadid is such a proud grandmother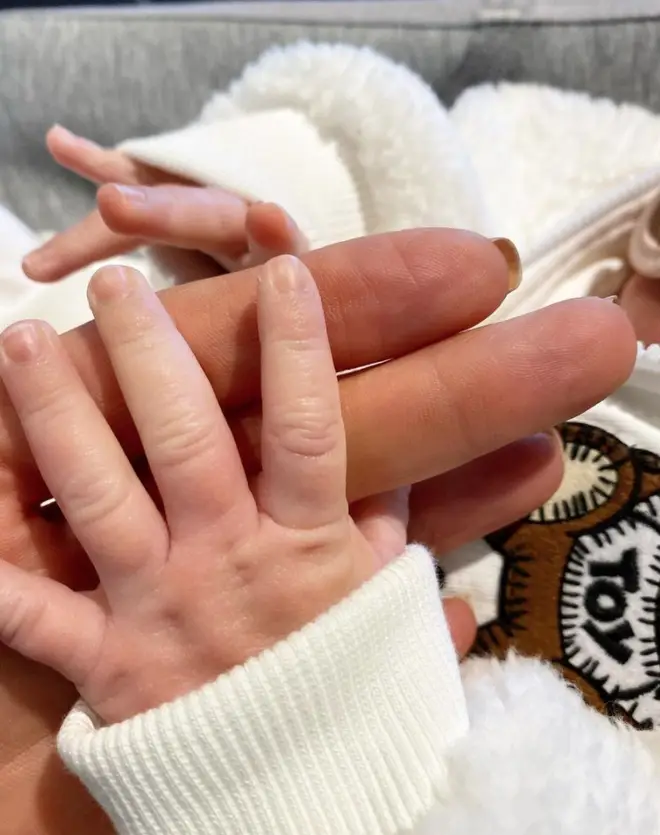 The supermodel's mum Yolanda also proudly shared a photo of her new granddaughter a few weeks after her birth.
Showing just how perfect her little hand is, Yolanda wrote: "My heart is expending with so much love and joy for this little baby girl she is an angel sent to us from above..... Thank you Mommy & Daddy for making me a Oma, I love every minute of it."
Gigi Hadid reveals the baby gift made by best friend Taylor Swift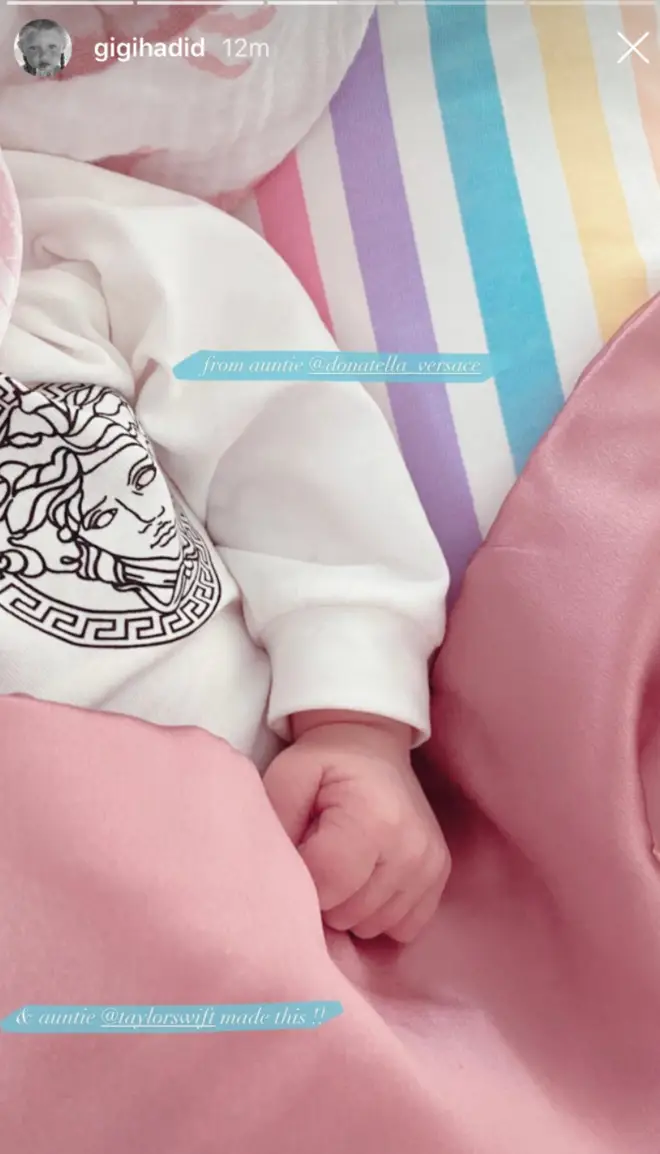 Gigi and Zayn's baby girl's nursery is seemingly filled with handmade gifts, after the supermodel's best friend Taylor Swift sent her a satin blanket.
The new mum shared a rare photo of her and Zayn's baby daughter to thank 'auntie' Taylor.
The first announcement photos of baby Zigi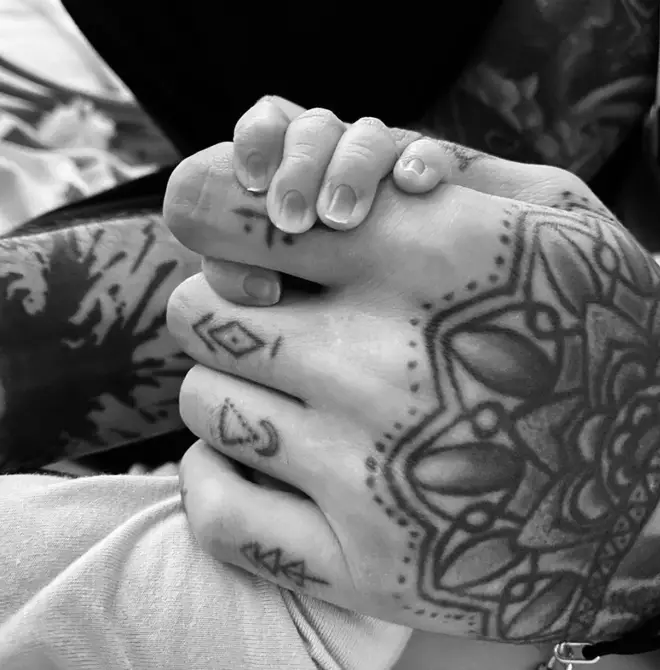 Both Zayn and Gigi announced the arrival of their baby girl at the same time, choosing to share pictures of her tiny hand on theirs.
Zayn wrote in the caption: "Our baby girl is here, healthy and beautiful to try put into words how i am feeling right now would be an impossible task. The love I feel for this tiny human is beyond my understanding. Grateful to know her, proud to call her mine, and thankful for the life we will have together x."
Meanwhile, Gigi said the bundle of joy had "changed our world."
We're not crying, you are!
> Download Our Brand New App For All The Latest Taylor Swift News