KSI Opened Up About His Mental Health Ahead Of Logan Paul Fight
9 August 2018, 17:36 | Updated: 9 August 2018, 17:41
KSI and Logan Paul's fight is set to be the biggest YouTube event ever and KSI's revealed the impact it's had on his mental health.
KSI and Logan Paul are two of the biggest YouTube stars on the planet and their upcoming fight is likely to bring in one of the biggest live streaming audiences YouTube has ever seen.
Ahead of the boxing match, KSI told us how training for his first fight with fellow YouTube star Joe Weller, as well as his current regime ahead of the Logan Paul fight, has impacted on his mental health.
> Logan Paul Stormed Out Of KSI Fight Press Conference & Fans Started A Riot
Revealing the differences he felt before he began training to now, KSI explained, "I just feel better about myself in general. Definitely before I worked out and was training I feel like mentally I wasn't complete." He went on to add, "Now I feel alive and I feel excited by everything, because I feel like working out is so important when it comes to mental health and everything to do with that."
Explaining how his diet as well as his training regime has impacted him, KSI told us, "I feel like you need to make sure you're in good shape because if you're just there feeling sluggish, eating Happy Meals all the time and just essentially getting fat, it does affect you mentally and phyiscally obviously. It just doesn't put you in the right place, whereas if you're fit and healthy you just love everything - you just love life and you're excited about new adventures and always pushing on. So I feel like working out is so important."
A quick watch of KSI's brand new documentary 'KSI: Can't Lose' gives you a glimpse into the YouTuber's training regime with long-term trainer Viddal Riley and details exactly how he's been able to turn himself into an unquestionably powerful athlete.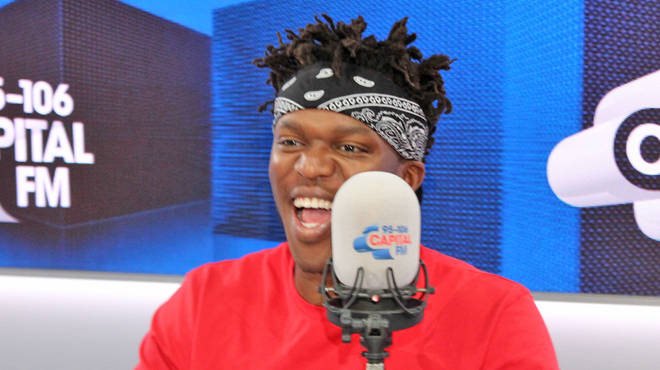 With KSI's fight with Logan Paul taking place just a matter of days away on 25th August 2018 at Manchester Arena, he'll need to maintain both the mental and physical strength he's been able to build up so far in order to be victorious.
Find out all the latest information about how you can stream the KSI vs Logan Paul fight as well as all the other fights on the undercard now.
'KSI: Can't Lose' is available on digital download from 10th August 2018.
> Download Our Free App For all The Latest KSI vs Logan Paul News!