KSI's Gym Playlist: Songs Getting Him Pumped Training For Logan Paul Fight
10 August 2018, 16:53
KSI has revealed the songs he listens to whilst training in the gym for his Logan Paul fight.
KSI & Logan Paul have been training hard for their August fight over the past few months and have managed to get themselves into seriously good shape.
Having already fought Joe Weller in a previous boxing match back in 2017, KSI knows what it takes to get ring-ready and now he's told us exactly what music he listens to when he's in the gym.
> KSI Reveals Logan Paul Fight Undercard Featuring JMX, RossiHD & More
KSI revealed that he's created a specific gym training playlist with all the songs that get him the most pumped for a workout and some of his go-to tunes might actually surprise you.
Speaking exclusively to Capital, KSI explained, "I've actually got a workout playlist which is just full of, believe it or not, Rock. I love Breaking Benjamin and they really get me in the zone - Red as well are a great band that I listen to who pump me up."
Whilst Rock music appears to be his biggest motivator, KSI revealed he also throws some Hip Hop into his playlist too, saying,"Obviously I put a bit of Hip Hop in here and there like 6ix9ine too."
As well as his YouTube career, KSI has also released a number of Rap/Grime projects himself over the last few years, so fans might be surprised to hear the contents of his workout playlist are so Rock heavy.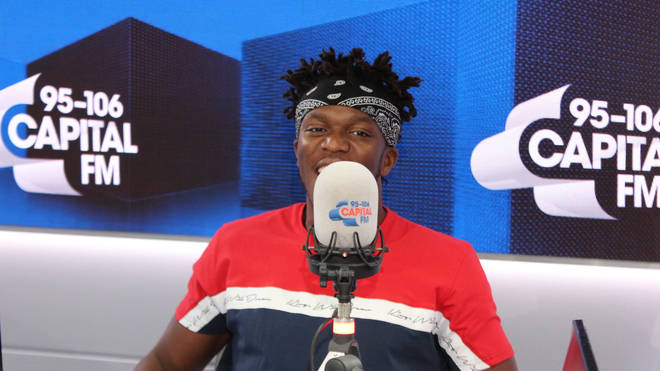 After a quick swipe through his playlist, KSI went on to reveal that artists such as PARTYNEXTDOOR, Post Malone and Tyler, The Creator also make an appearance.
"I put PARTYNEXTDOOR 'Best Friends', just to change it up here and there cos I actually really like that; 'Who That Boy' by Tyler, The Creator, Post Malone, scarlxrd and that's about it. But plenty of Red, System Of A Down and Breaking Benjamin. It just pumps me and pushes me to the next level."
> Download Our Free App For All The Latest KSI vs Logan Paul News!