A Guide To Hailey Bieber's Tattoos – Including Touching Tributes To Husband Justin
3 March 2023, 12:51 | Updated: 3 March 2023, 17:00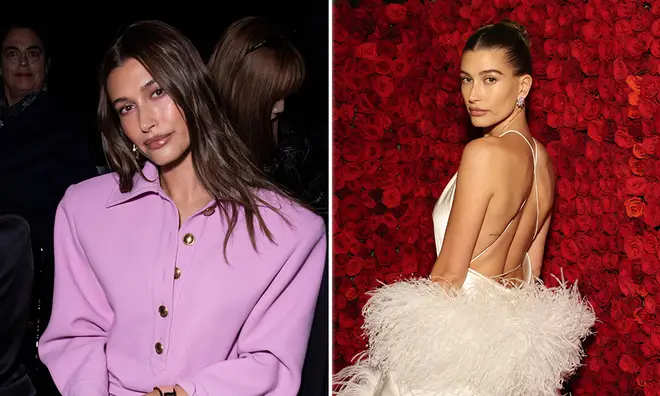 Hailey Bieber has over 20 tattoos, including one behind her ear and a few on her hand.
Justin Bieber definitely leads the way when it comes to body art in the Bieber household, but his wife Hailey Bieber isn't too far behind him in the number of inkings she has, which is thought to be over 20, most of which were done by Jon Boy Tattoo and Mr K Tattoo.
Most of Hailey's tattoos are intricate, micro designs, with many on her arms and hands, including meaningful dates and quotes and even a matching tat of a heart with BFF Kendall Jenner on their middle fingers.
She also has a few nods to husband Justin with her tattoos, including a 'J' alongside the North Star on her wedding finger.
How Is Hailey Bieber Famous? Her Career From Modelling To Launching Skincare Company
Justin Bieber Cancels Remaining 'Justice' World Tour Dates
Similarly she has a cursive 'B' on her right knuckle, which seems to be a nod to both her last name (Baldwin) and her husband's.
Here's a complete guide to Hailey's tattoos.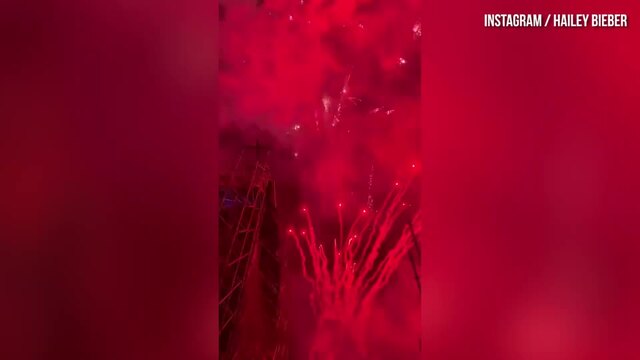 Hailey Bieber enjoys husband's concert in footage shared on IG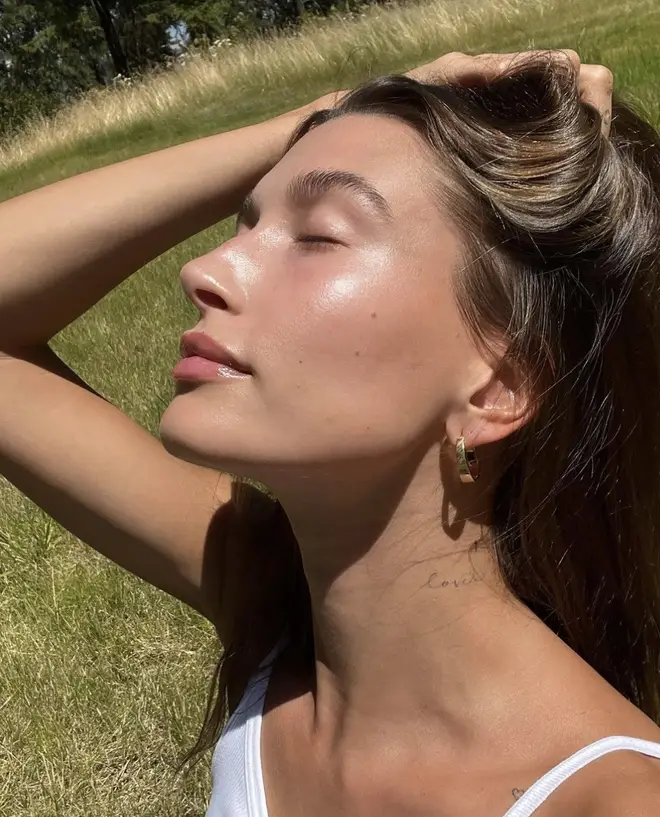 Hailey Bieber's neck tattoos
Hailey has a few tattoos on her neck, including 'Beleza', which translates to 'beauty' in Portuguese, a nod to her mum Kennya Baldwin's heritage, who is of Brazilian, Italian and Portuguese descent.
She also has a heart etched on her collarbone and the word 'lover' below a cross on the left side of her neck.
Behind her neck, Hailey has the initial 'G' which is thought to be in honour of her pastor's daughter Georgia who has a rare brain condition called lishencephaly. Hailey is one of many celebrities who had the 'G' tattoo, as well as husband Justin, who has the tattoo on his arm, and actress Ashley Benson.
Justin's ex Selena Gomez has the same tattoo of the initial, but later claimed it was a tribute to her younger half-sister Gracie, who was born in 2013.
Below Hailey's other ear she has a tiny diamond.
Down the back of her neck just beneath her hairline, Hailey has 'Seek' tattooed, a reference to a bible verse.
Hailey Bieber's arm tattoos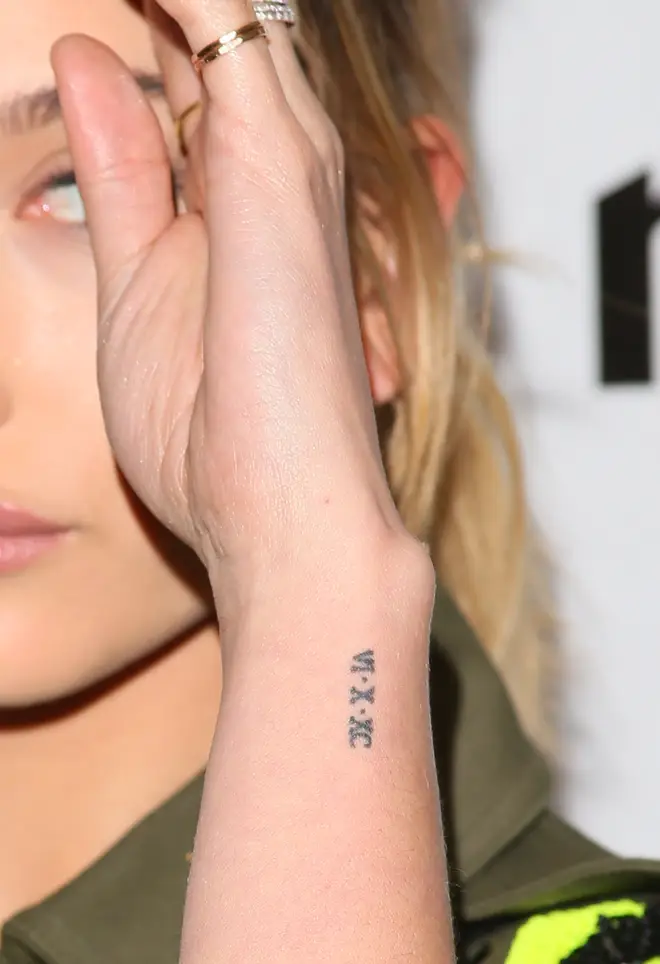 In celebration of husband Justin's song 'Peaches', the couple got a peach tattoo, with Hailey having hers inked on the inside of her elbow and Justin having his on his neck.
On her wrist, Hailey has Roman numerals of her parents' wedding; 10th June 1990.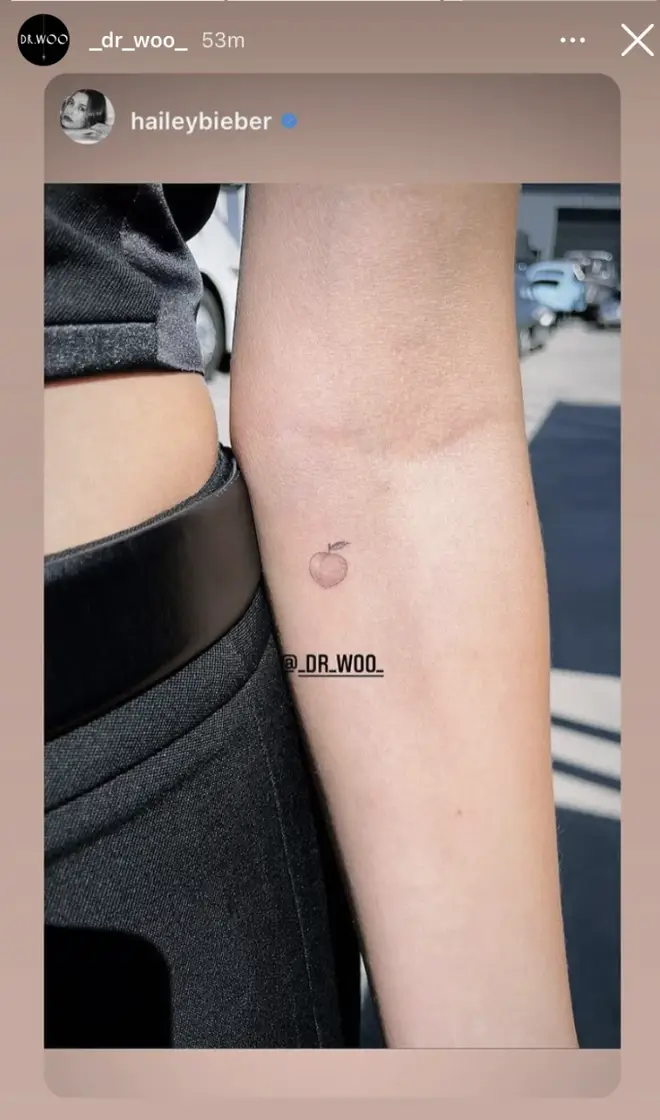 Hailey Bieber's hand tattoos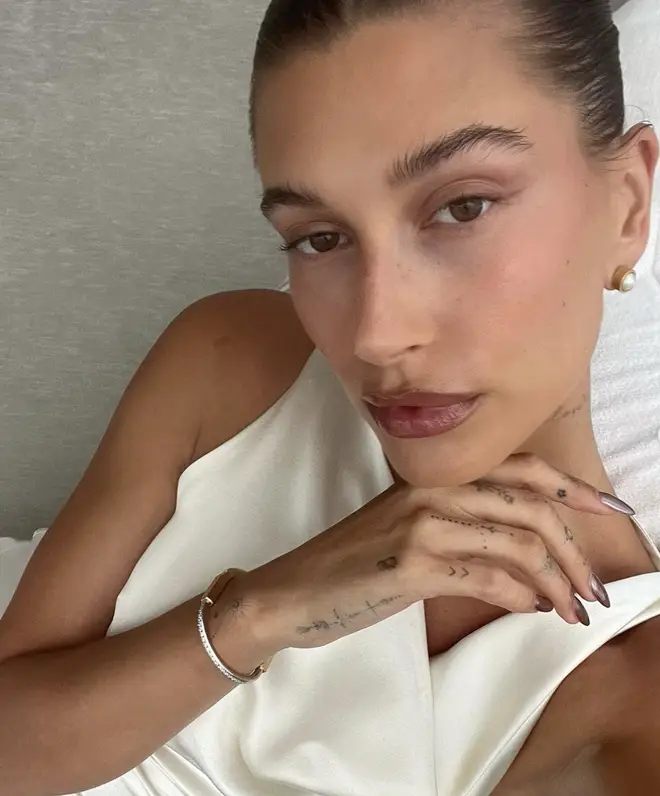 A lot of Hailey's tattoos are on her hand, including her nod to husband Justin and the design of a gun on the inside of her middle finger which she got when she was 18.
However, she later told ELLE US, she would never get such a design now, explaining: "I think at 18, I was like, 'Yeah! That looks cool.' But now, as a 24-year-old, I would never do that. I think guns are violent.."
She also has multiple symbols, including an intricate design along the side of her hand and chevrons on her little finger.
When her hands are in prayer, the word 'pray' is spelt between her left and right index fingers.
The model also has 'Baldwin' on one of her fingers, matching her cousin Ireland.
Hailey Bieber's back tattoo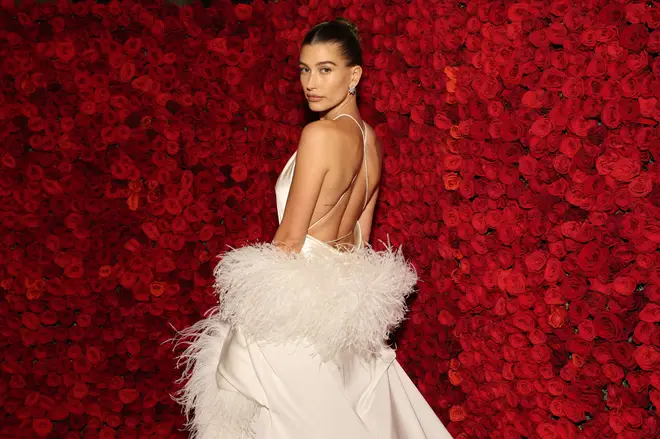 Hailey returned to her go-to artist, Jon Boy Tattoo, for the design on her back, a French phrase, 'coeur d'Alene' which translates to 'Alene's heart'. Alene is apparently her sister Alaia's middle name.
Hailey Bieber's hip tattoo
Hailey has her birth year, 1996, etched on her right hip, and 'gente' on her other hip which in Spanish and Portuguese means 'people'.
Hailey Bieber's foot tattoos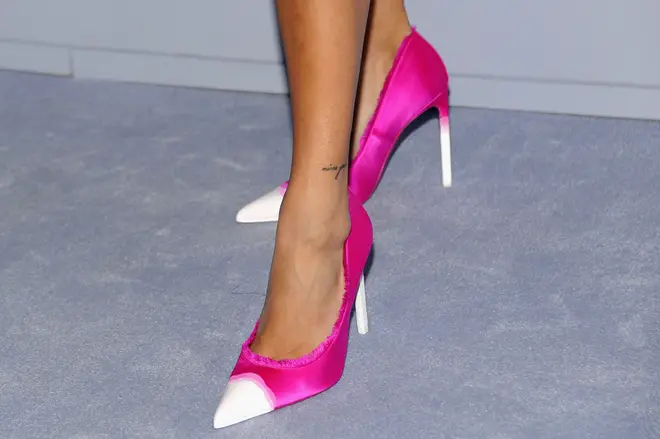 That's right, Hailey's got tattoos all the way down to her feet, with a small heart on her right ankle and 'Minas Gerais' on her left lower leg.
Minas Gerais is a region in Brazil, where Hailey's mum is from.
> Here Are All The Ways You Can Listen To Capital