Britney Spears And Justin Timberlake's Songs About Each Other
18 October 2023, 16:13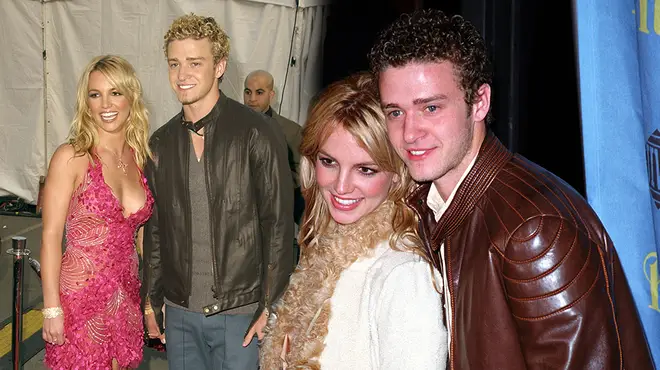 We're taking a closer at Britney Spears and Justin Timberlake's songs and lyrics thought to be inspired by each other, 'Everytime' and 'Cry Me A River'.
Britney Spears and Justin Timberlake's relationship has hit the headlines again as details about their three-year relationship emerge in her new memoir The Woman In Me.
In one painful experience she recalled having an abortion after falling pregnant while they were dating. She wrote that Justin 'wasn't ready to be a father.'
It's heavily believed Britney's song 'Everytime' and its lyrics are about her relationship with Justin, while his song 'Cry Me A River' is thought to be about her. Fans are now re-watching the music videos for both songs, looking for references about their relationship.
While Britney and Justin never confirmed the reason behind their breakup, it was reported she was unfaithful during their relationship – something the 'Cry Me A River' video hints at as Justin watches a Britney-lookalike leave a house with another man.
What is the meaning behind Britney Spears' 'Everytime' lyrics?
'Everytime' by Britney is speculated to be inspired by her relationship with Justin Timberlake, who she was with for three years. While the reason for their breakup was never confirmed, it was believed Britney had cheated on Justin. However, in her new memoir she claims he cheated on her with 'another celebrity'.
The lyrics in 'Everytime' include things like: 'I may have made it rain / Please forgive me / My weakness caused you pain / And this song's my sorry.'
The meaning behind the lyrics is seemingly Britney asking for forgiveness in a relationship and ultimately confessing how much she misses her boyfriend, which is clear in lyrics like: 'And every time I see / You in my dreams / I see your face / It's haunting me / I guess I need you baby.'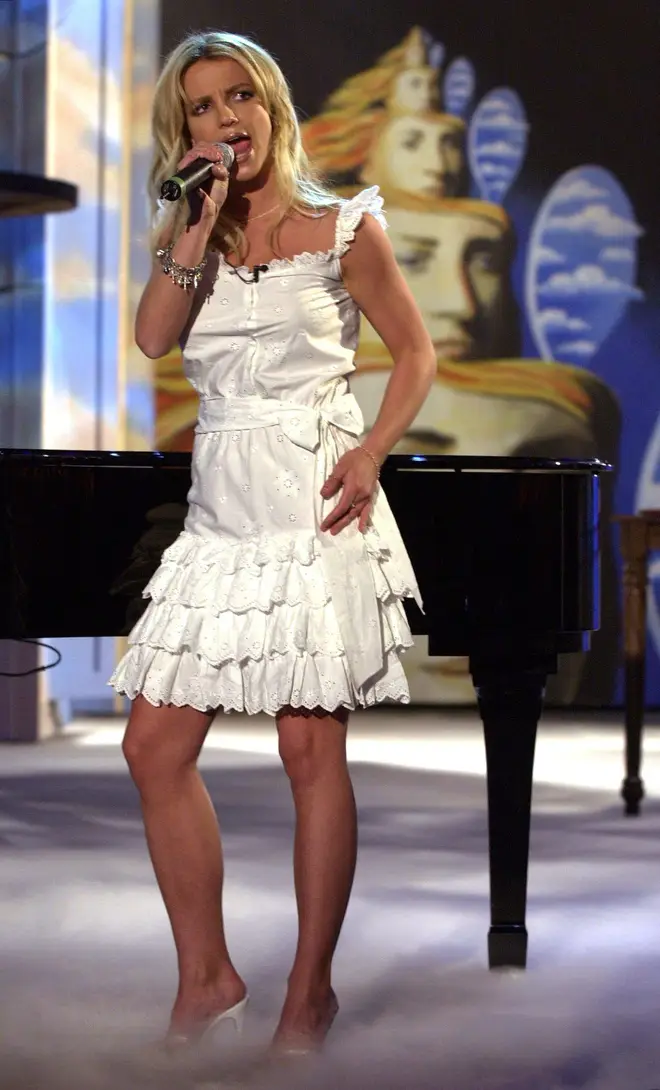 What happens in the 'Everytime' music video?
In the music video, her and her partner are rowing after she storms away from him for pushing tabloid magazines off of a store shelf. The video ends with Britney slipping under the water of a bath and doctors trying to revive her.
She also walks past a woman who's just given birth in hospital and is holding the baby in her arms – fans are wondering if this is a tribute to her pregnancy with Justin.
We then see Britney running through the hospital corridors while in another shot she's carried on a stretcher into the back of an ambulance before waking up in the bath and rising out of the water.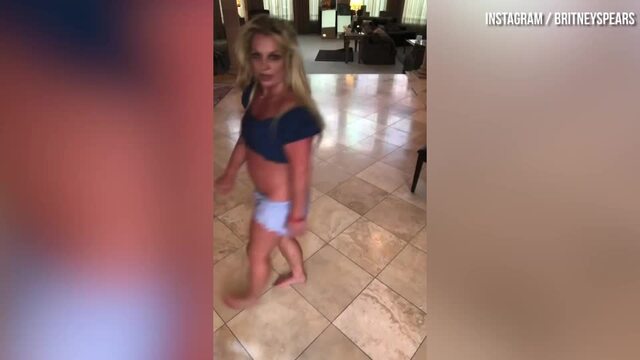 Britney Spears happily dances around to Janet Jackson
Since Britney revealed she had an abortion while with Justin, her music video on YouTube is flooded with comments about how upsetting it is to watch knowing what she was going through at the time.
In her memoir, Britney recalled: "I loved Justin so much. I always expected us to have a family together one day. This would just be much earlier than I'd anticipated. But Justin definitely wasn't happy about the pregnancy. He said we weren't ready to have a baby in our lives, that we were way too young.
"If it had been left up to me alone, I never would have done it. And yet Justin was so sure that he didn't want to be a father."
Britney Spears - Everytime (Official HD Video)
What is the meaning behind Justin Timberlake's 'Cry Me A River' lyrics?
Justin made 'Cry Me A River' shortly after his split from Britney and it includes lyrics alluding to being cheated on, with lines such as: "And it wasn't like you only talked to him and you know it."
He sings about having his trust broken with 'The bridges were burned / Now it's your turn to cry' and ignoring his ex-girlfriend's attempts at trying to reach out, 'You told me you love me / Why did you leave me all alone? / Now you tell me you need me / When you call me on the phone.'
JT also sings about refusing to give his ex another chance after the heartbreak: 'Now there's just no chance / For you and me / There'll never be / And don't it make you sad about it?'
Britney and Justin dated from 1999 to 2022, breaking up after nearly three years. 'Cry Me A River' was on his 2002 debut solo album, 'Justified', which also included songs like 'Right For Me', 'Still On My Brain' and 'Like I Love You'.
Listen live to Capital, and catch up on any shows you missed, on Global Player.