WATCH: Ariana Grande Gets COATED In, Erm, Lube For That Leather Outfit!
We've all seen that incredible 'Dangerous Woman' outfit, haven't we? But you may not know what sticky situation Ariana got herself in to, in order to get into that suit!
Ariana popped in to chat to Dave, George and Lilah... And even though she was wearing a normal dress and shoes, they couldn't help but ask about that famous leather bunny look.
Ariana may have let slip more than she expected when she told us that she had to "lube up" using loads and loads of bottles. (PS: Extra points to Ari for her impression of her styles.)
We're pretty sure that at that point, Dave, George and Lilah's jaws dropped to the ground.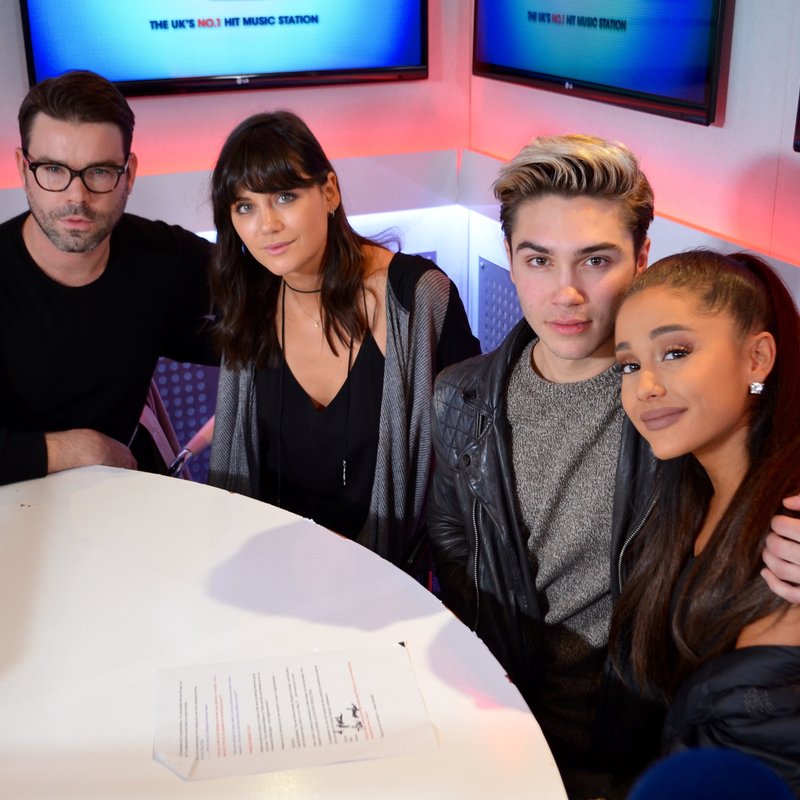 And don't even get Ariana Grande started on needing the loo while in that suit...
You May Also Like...