Advertise with us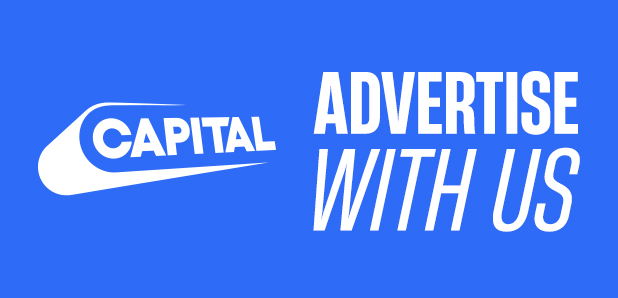 Advertise With Us
Global's radio and digital platforms have a weekly audience of 32 million, add outdoor and we reach 95% of the UK population. Combined with DAX, the multiplier effect of our portfolio is unmatched. Nobody else brings you the one-stop shop of scale, precision and amplification.
Capital is the UK's No.1 Hit Music Station, playing the biggest hits from the hottest hit music artists, broadcasting nationally. Presenters include Capital Breakfast's Roman Kemp, Sian Welby & Chris Stark, Will Manning, Aimee Vivian and Jimmy Hill. With its national breakfast show, large-scale events such as Capital's Summertime Ball and Jingle Bell Ball, its laser-focus on hit music and all-fresh presenter line-up, Capital nails its youth proposition.
Our commercial team is dedicated to helping your brand build a deeper and more effective connection with our audience.
Contact Us:
To discuss you or your clients advertising needs, please get in touch with our Business Development Team:
For sales enquiries please visit: https://global.com/advertise

Sales line: 0207 054 8696 - During office hours 9am to 5.30pm
(After hours please leave a message and someone from the team will be in touch within 24 hours)
For more information on radio advertising and how it works, please visit the Radio Advertising Bureau at www.rab.co.uk

Join our Sales Team – Current Vacancies
Do you have sales, creative, sponsorship and promotions or administrative skills? Have a look to see what vacancies we have here or at other sites in our group.

We may not have anything available right now, but get ahead of the game and tell us where you live, what you have to offer and why we should grab you whilst we have the chance.

To find out more about the type of jobs we have available click here.
Contact the Sales team
For more information about advertising on this station, please contact http://www.global.com/contact