17 Photos From Michael Rubin's 2023 Hamptons White Party To Make You Feel Like A Fly On The Wall
5 July 2023, 12:22 | Updated: 5 July 2023, 13:01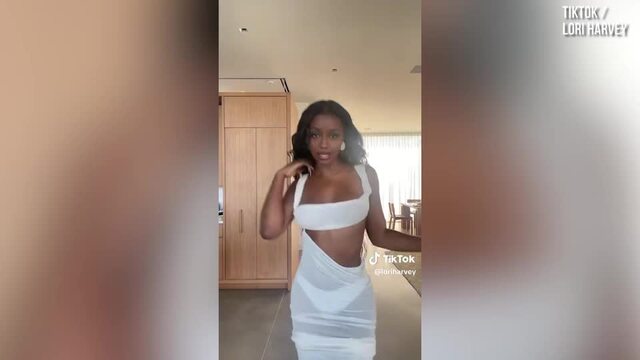 Lori Harvey, Hailey Bieber, Kendall Jenner, Kim Kardashian and Justine Skye rave to new Barbie World theme
Is it even the 4th of July without an all-white party hosted by Michael Rubin?
Stars always go all out for July 4th celebrations across the pond, and one person who knows how to throw a party is billionaire Michael Rubin.
Michael's annual Fourth of July white party brought out the best-dressed stars, an impressive guest list and star-studded performances - the perfect recipe for a day of celebrations.
Margot Robbie's Barbie Outfits & Dreamiest Barbiecore Looks That Have Us In A Chokehold
Beyoncé's 'Renaissance' Tour: All The Celeb Appearances So Far
The guest list wasn't running short of A-listers either as attendees included Beyoncé and Jay-Z, Kim Kardashian, Kendall Jenner, Jack Harlow, Hailey and Justin Bieber, Jennifer Lopez and Ben Affleck, Emily Ratajkowski and many more.
From fashion serves to performances from Usher and Ne-Yo, it's safe to say we all wish we were invited to the big bash.
Here's a look at all of the photos that will make you feel like a fly on the wall at the most talked-about celeb summer event…
Lala Anthony, Kim Kardashian, Lori Harvey, Justine Skye, Hailey Bieber & Kendall Jenner looked like the ultimate girl band

Lala Anthony, Kim Kardashian, Lori Harvey, Justine Skye, Hailey Bieber & Kendall Jenner.

Picture: Michael Rubin/Instagram

Leonardo DiCaprio stopped by for the celebrations

Leonardo DiCaprio at Michael Rubin's white party.

Picture: Usher/Instagram

Emily Ratajkowski was dressed to the nines in a white mesh dress

Emily Ratajkowski at Michael Rubin's Fourth of July party.

Picture: Emily Ratajkowski/Instagram

Beyoncé was joined by Jay-Z as she took a much-needed break from her 'Renaissance' world tour to party

Beyoncé and Jay-Z at Michael Rubin's Fourth of July bash.

Picture: Michael Rubin/Instagram

Jack Harlow jumped on the mic to entertain the star-studded guestlist

Jack Harlow at Michael Rubin's Fourth of July bash.

Picture: Michael Rubin/Instagram

Jennifer Lopez and Ben Affleck stepped out with the family for Fourth of July celebrations

Jennifer Lopez and Ben Affleck at Michael Rubin's white party.

Picture: Michael Rubin/Instagram

Dixie D'Amelio opted for a white cut-out mini dress for the occasion

Dixie D'Amelio enjoyed the annual white party.

Picture: Winnie Harlow/Instagram

Winnie Harlow looked dreamy in a white jumpsuit as she partied away with Dixie D'Amelio

Winnie Harlow attended the white party hosted by Michael Rubin.

Picture: Winnie Harlow/Instagram

James Corden came to join in on the festivities

James Corden at the Fourth of July party.

Picture: Michael Rubin/Instagram

Travis Scott hopped on the decks at the star-studded event

Travis Scott at Michael Rubin's 4th July party.

Picture: Michael Rubin/Instagram

Usher took to the stage for a soulful performance at the party

Usher performed at Michael Rubin's white party.

Picture: Usher/Instagram

Justine Skye was serving face at the Fourth of July festivities

Justine Skye at Michael Rubin's white party.

Picture: Justine Skye/Instagram

Justin and Hailey Bieber attended the star-studded party together

Justin Bieber and his wife Hailey.

Picture: Michael Rubin/Instagram

French Montana and Kendall Jenner hung out at the A-list event

French Montana and Kendall Jenner.

Picture: French Montana/Instagram

Kim Kardashian was giving main character energy in her white co-ord

Kim Kardashian at Michael Rubin's party.

Picture: Lori Harvey/TikTok

Usher and Kevin Hart taking shots together on stage is a whole mood

Usher and Kevin Hart at Michael Rubin's Fourth of July bash.

Picture: Michael Rubin/Instagram

Corey Gamble was having the time of his life as he celebrated the Fourth of July

Corey Gamble attended Michael Rubin's 4th of July celebrations.

Picture: Winnie Harlow/Instagram
> Here Are All The Ways You Can Listen To Capital