6 Women Who Fought Back Against Sexism
9 October 2018, 15:56 | Updated: 9 October 2018, 16:00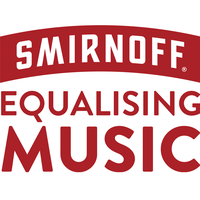 Promoted by Smirnoff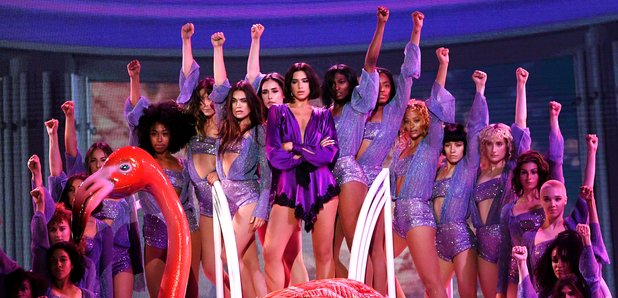 The music industry is seeing so many female artists push for gender equality in a whole host of creative ways, and these are just a few of them!
We're finally living in a time where women have a platform to speak their minds, but by no means are we free from the constraints of sexism, and in an era where there are more superstar females than ever, they are out there using their voices to fight back against it, and advocate for gender equality, and they do all of this whilst killing game.
Here are a few of the biggest names in the game who have said 'boy bye' to the sexism they've encountered, and it's fierce!
Cardi B Tells Some Home Truths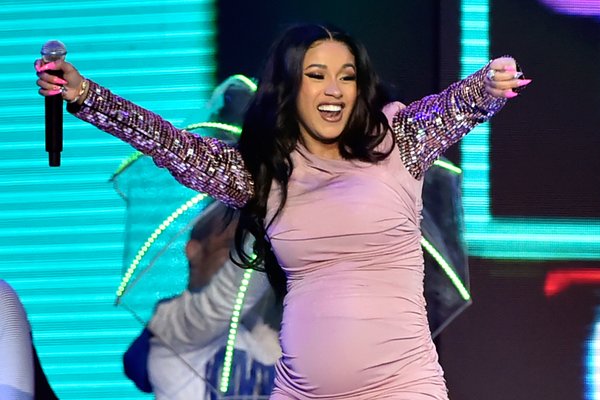 Picture: Getty
Cardi B burst onto the hip-hop scene with her smash hit 'Bodak Yellow' but along her road to success, she's encountered plenty of people belittling her. She is currently nine months pregnant and still KILLING it with live performances and even shooting music videos and is always open and honest about her fight for gender equality.
Talking to i-D, Cardi said: "Being a feminist is real simple; it's that a woman can do things the same as a man. I'm equal...anything a man can do, I can do. I can finesse, I can hustle. We have the same freedom. I was top of the charts. I'm a woman and I did that. I do feel equal to a man".
Ariana Grande Shutting Down Sexism Left, Right And Centre
She has been in the thick of the music and showbiz industry for over ten years, and by the age of just 24 Ariana Grande confidently and iconically shuts down sexism in interviews, on social media, and throughout her music career. There are so many times Ari has been an inspirational feminist and fought for gender equality, but here is possibly the best time.
We feel like air punching.
Taylor Swift Points Out Double Standards
Picture: Getty
Taylor Swift, as big a superstar she is, has experienced plenty of sexism and isn't afraid to stand up to it- only recently did she fire a backing dancer on her tour for his misogynistic social media posts.
She is well known for writing and singing songs about her exes- and when she was asked about her songs often being about the men in her life, Taylor responded perfectly by saying, "Frankly, I think that's a very sexist angle to take. No one says that about Ed Sheeran. No one says that about Bruno Mars. They're all writing songs about their exes, their current girlfriends, their love life, and no one raises a red flag there."
You tell 'em Tay.
Rita Ora Says Her Label Discriminated Against Her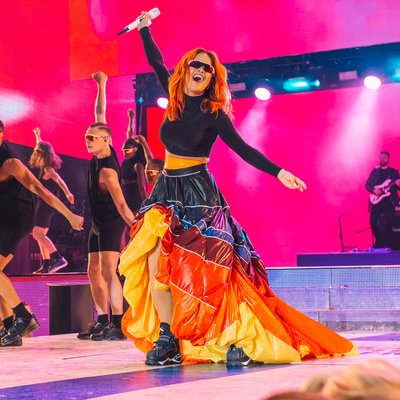 Picture: Joshua Atkins
Rita Ora
was famously been signed to Jay-Z's music label since 2008, but only released one album with them and filed a law suit claiming they were neglecting her in favour of other artist's, a deal she is now free from. She told the Sunday Times magazine: 'I want to find the right word here, and maybe this is my interpretation but I do feel I got discriminated against because I was a woman', and admitted she felt if she was a man, she would have had an easier time.
Little Mix's Jade Thirlwall Has No Time For Sexism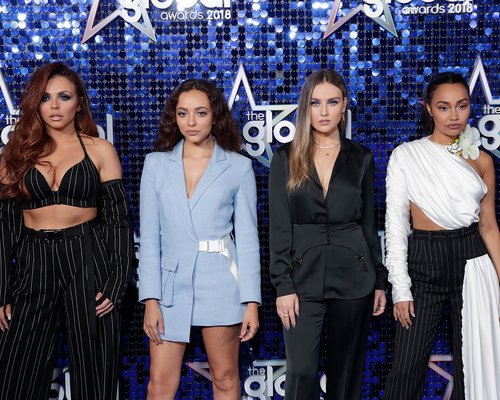 Picture: Getty
Little Mix are the biggest girlband in the world, and have won the whole world over with their girl power anthems such as 'Shoutout To My Ex' and 'Hair' and they have of course experienced their share of sexism from within the industry.
When collecting a Global Award for Best Song for their banger 'Power', Jade sent out a defiant message, saying: "As a girl band, and as women, we do face a lot of scrutiny all the time,' the star explained. 'Whether it's for the way we look, how much thigh we get out, how we dance, what we sing about. We just wanna say that although one day we hope that does stop, right now, we're really not a***d what people think.'
Dua Lipa Talks Sexism In The Industry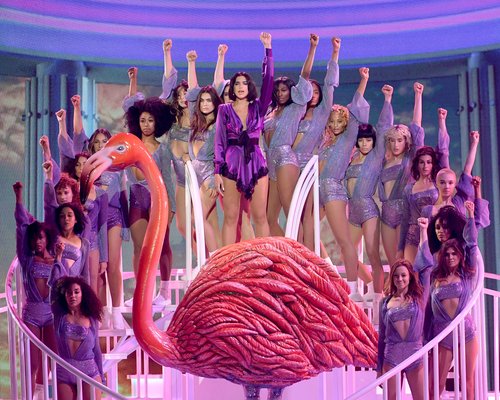 Picture: Getty
Dua Lipa has skyrocketed to fame with hits such as 'New Rules' and more recently 'One Kiss' and has spoken out about the song writing process and the assumption a man is 'behind' the success of any woman who makes it.
She told GQ magazine that: "For a female artist, it takes a lot more to be taken seriously if you're not sat down at a piano or with a guitar [where as] for a male artist, people instantly assume they write their own music. For women, they assume it's all manufactured."
We're super proud of all the female artists using their platform and power to help women around the world whilst making the bangers we know and love <3.
To find out all about the SMIRNOFF Equalising Music global initiative to double female DJ headliners click here.