Calvin! Ellie! BIEBER! - Relive Night Two Of Capital's Jingle Bell Ball With Coca-Cola
7 December 2015, 14:50 | Updated: 30 March 2016, 13:50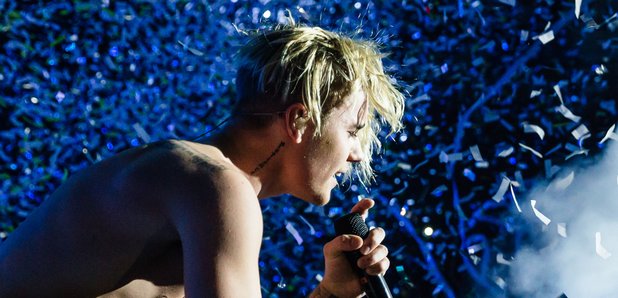 Your complete guide to an EPIC night of performances from The Vamps, Little Mix & many more.
The curtain has closed on Capital's Jingle Bell Ball With Coca-Cola for another year, but before everyone gets into Christmas mode it's time to look back on all the INCREDIBLE performances from night two of this year's showcase.
Relive Little Mix's stellar opening set, Ellie's amazing live performance and of course Justin Bieber's EPIC closing appearance...
What a fantastic #CapitalJBB weekend. Hope you enjoyed it as much as we did! https://t.co/Kx7jnCmd7q

— Coca-Cola GB (@CocaCola_GB) December 7, 2015
First up Little Mix took to the stage for the second time this weekend - pumped up and ready to put on a show - and the ladies were looking JUST as good as they did on night one.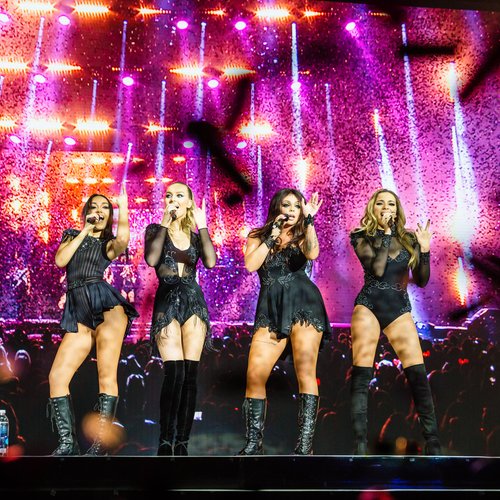 Picture: Gobinder Jhitta
Perrie, Leigh-Anne, Jade and Jesy performed ALL the hits fans wanted like 'Black Magic', 'Wings' and 'Love Me Like You' to give the crowd the PERFECT opening set - full of hit after hit!
Making his debut #CapitalJBB performance, Charlie Puth took to the stage as our second act of the night fresh from some BIG success on the Vodafone Big Top 40 over the past year.
Charlie performed on a big piano in the centre of the stage as he showed off number one single 'Marvin Gaye', new release 'One Call Away' and, of course, the international anthem 'See You Again' as his final track - blowing the audience away with his talent.
Carly Rae Jepsen was the next #CapitalJBB to hit our stage - full of excitement and passion - and she made sure to bring the big songs with her as well!
Kicking off with her AMAZING global smash 'Call Me Maybe' - which still sounds JUST as fresh three years on - Carly owned the stage and got everyone singing along (and doing that iconic dance move, obvs).
Next she showcased album track 'Your Type' - from her latest record 'Emotion' - before rounding off her set with one of Summer 2015's BIGGEST tunes 'I Really Like You', This lady has SO much energy!
Ellie Goulding was the next superstar Jingle Bell Ball goers were treated to, fresh off a plane from Los Angeles, but if Ellie was at all jet-lagged there was absolutely NO sign of it as she raced around the stage and interacted with the crowd.
Her set was a greatest hits of all her BEST songs to date - from Calvin Harris collabs like 'Outside' and 'I Need Your Love' to fan-favourites like 'Burn' and 'Anything Could Happen'.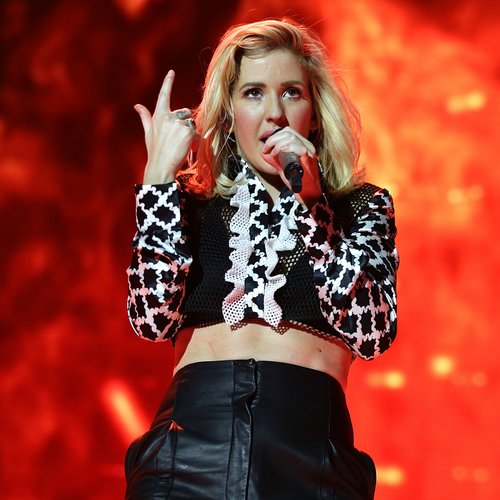 And of course there was ONLY one way she could round off the set - with 2015's HUGE anthem 'Love Me Like You Do', which got everyone singing along with Ellie. The UK star was quite emotional by the end!
Next it was time to pick up the pace even more when four SERIOUSLY hot boys took to our stage - The Vamps, OBVS!
These boys have SO much energy and they clearly couldn't wait to showcase some of the tracks from their brand new album 'Wake Up'.
After kicking off with the record's opening track they took things back to album one with 'Last Night' before showcasing their new single 'Rest Your Love', rounding the set off with their original hit 'Can We Dance'.
The #CapitalJBB crowd then got treated to one of the biggest new chart hits of the moment when Australian star Grace arrived to bring her song 'You Don't Own Me' to the 16,000 strong crowd.
Someone must have REALLY turned up the heat for our next performer - because Nick Jonas was looking hot, hot, HOT when he made his way out on stage.
The US star was making his #CapitalJBB debut and opened with international hit 'Jealous' before treating us to his latest release 'Levels'. This guy has got it ALL.
Sigma REALLY got the party started next as they ploughed through some of the biggest chart hitters of the past year or two - opening with 'Nobody To Love' and 'Changing' before leading into their brand NEW release 'Coming Home'.
For their final song of the night Sigma introduced surprise guest Ella Henderson to a HUGE reaction from the crowd to perform their single 'Glitterball'. Simply amazing - this girl has some SERIOUS pipes on her!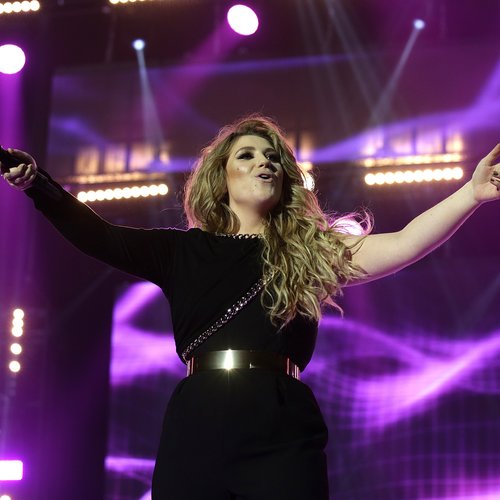 The roof nearly blew off London's The O2 when Calvin Harris arrived for his DJ set at Capital's Jingle Bell Ball With Coca-Cola, he brought it ALL to the 16,000 strong audience.
And they gave it back to him of course - loving life to EVERY hit Calvin spun on the decks - going absolutely crazy to 'How Deep Is Your Love' and 'Summer'.
Finally it was the moment ALL of the #CapitalJBB goers had been waiting for - Justin Bieber's closing set! The superstar arrived to perform 'Where Are U Now' and the arena pretty much EXPLODED with excitement.
From the super cool dance moves to Justin's MIND-BLOWING vocals - not missing a NOTE - Justin showed just why he's the biggest star of the moment.
He brought out classics like 'Boyfriend' and 'As Long As You Love Me' as well as slowing things down with an acoustic segment to showcase tracks from his new album 'Purpose' -including Vodafone Big Top 40 number one 'Love Yourself'.
And for the grand finale of the #CapitalJBB Justin whipped off his top, showed off those abs and brought the house down to his massive single 'Sorry'. Job done... this was EPIC!
Check out the FULL setlist from night one of Capital's Jingle Bell Ball With Coca-Cola below:
Little Mix
Charlie Puth
Carly Rae Jepsen
Ellie Goulding
The Vamps
Grace
Nick Jonas
Sigma
Calvin Harris
Justin Bieber